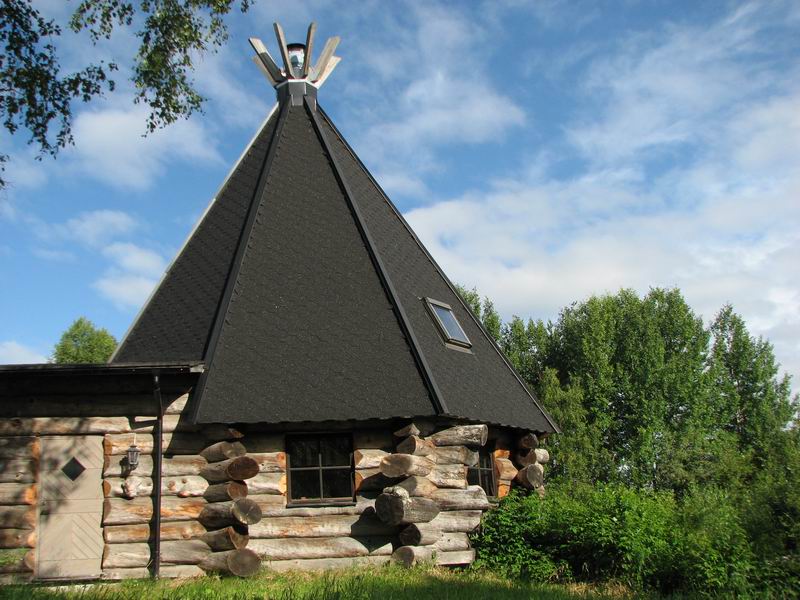 An nice little restaurant in Jokkmokk - the logs were 50-60 cm thick.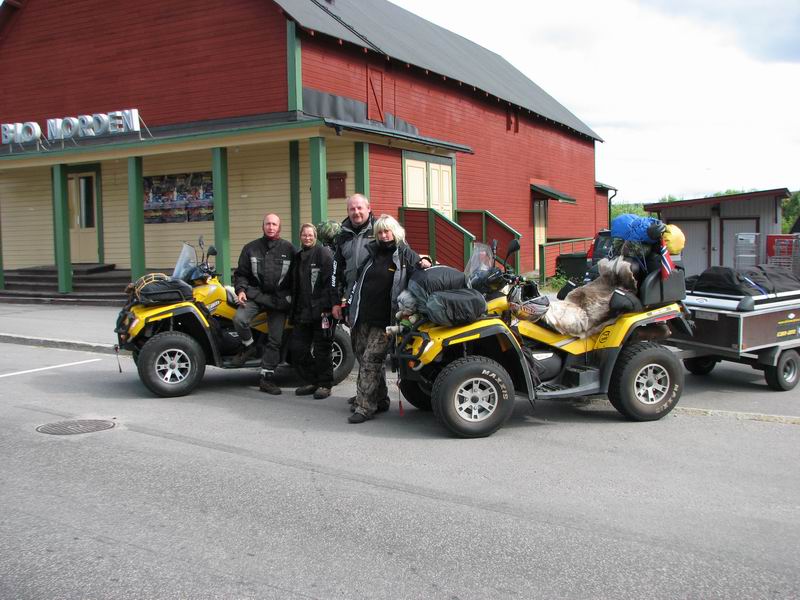 We are about to leave Jokkmokk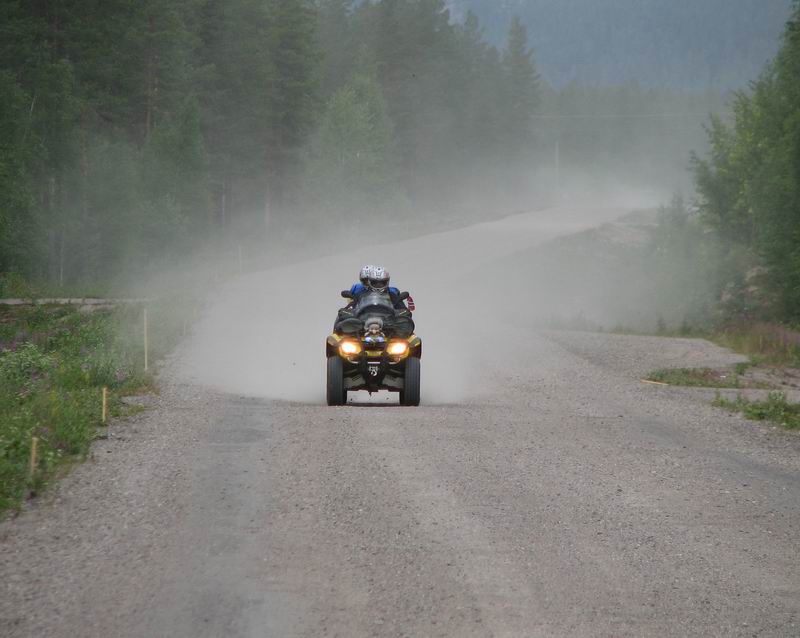 Yes, parts of the main road E45 is a bit dusty at times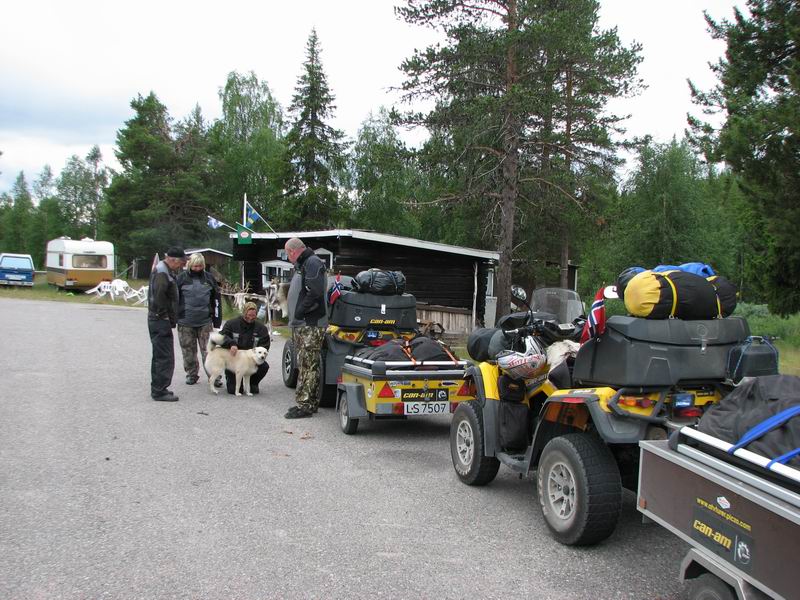 This guy was selling antlers, furs and knives - he told us there is a bear visiting this site every night rumaging through his garbage... - he has even seen glimpses of the bear a couple of times - exciting! (approximately 50 km south of Jokkmokk),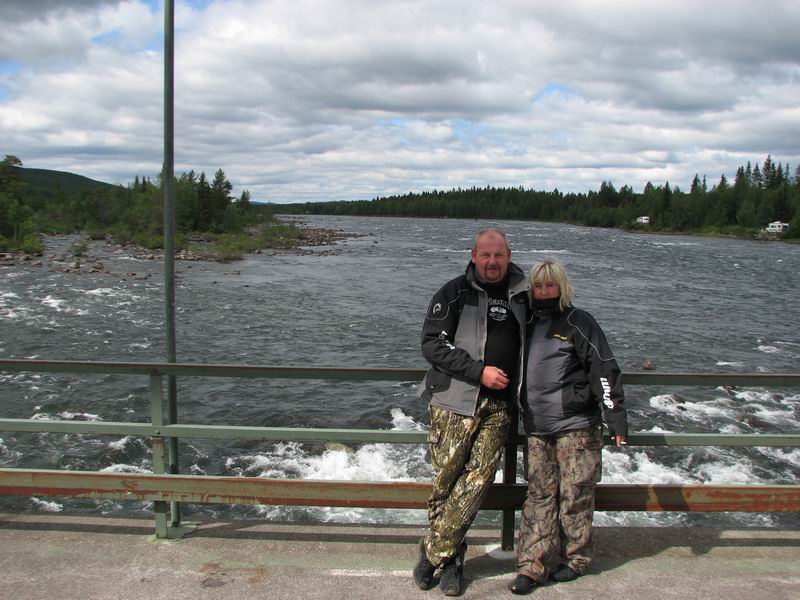 Pål Vidar and Randi enjoying the cool breeze from the river.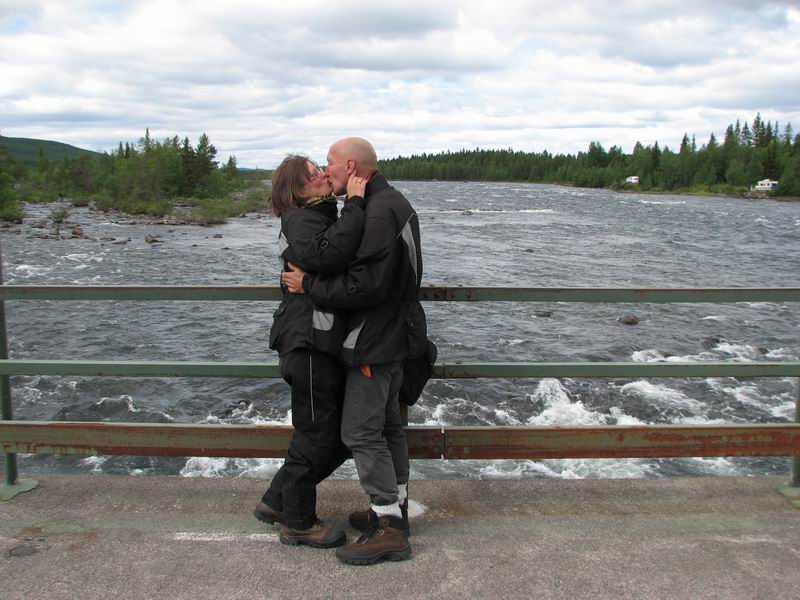 No comment...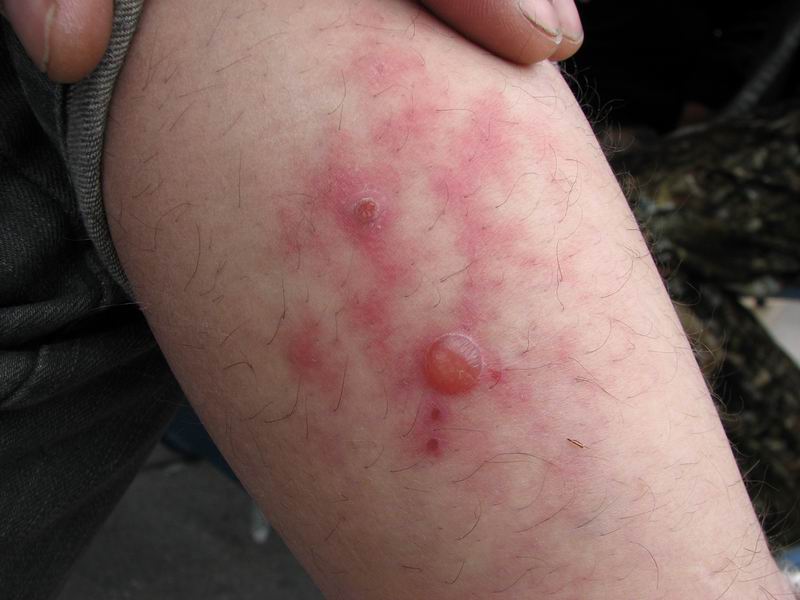 This is a typical Rotax leg - the heat from the CVT has slowly cooked my leg - I wonder if I should serve it with boiled potatoes...
Correction - I just read a post from an experienced can-am rider - he says it's the exhaust pipe that causes the extreme heat and not the CVT - it makes sense. (I guess if it'd been the CVT, the plastic would have melted...)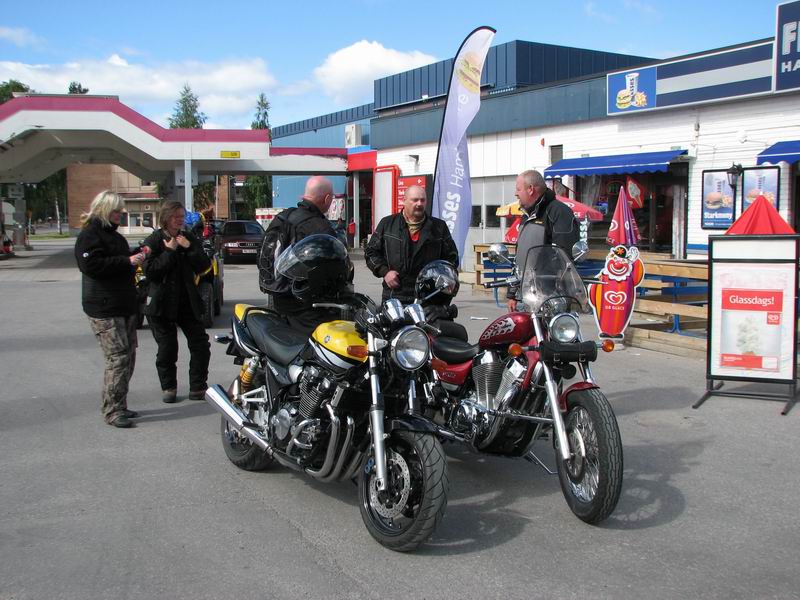 We met these bikers in Arvidsjaur - yupps, he is riding a nice "hoy" - yellow and black - but no "Rotax inside"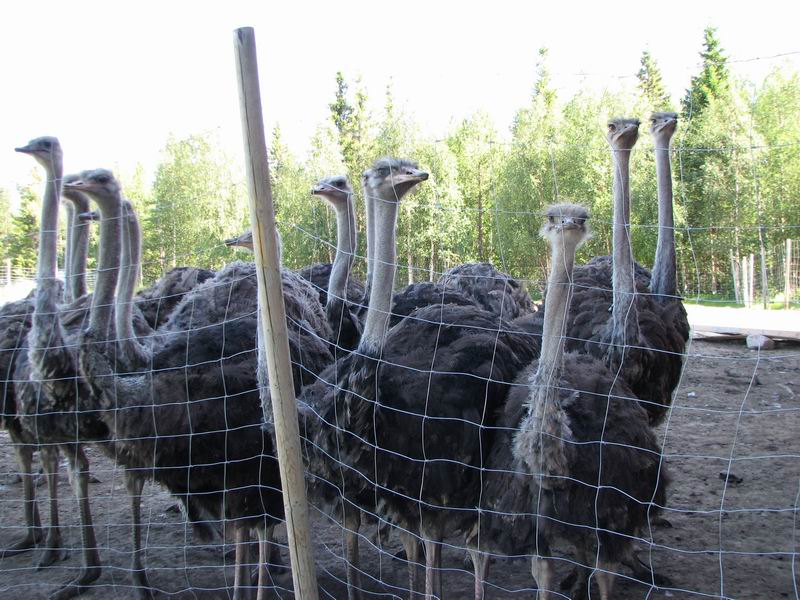 Hmmm - are we in Africa or Laponia...???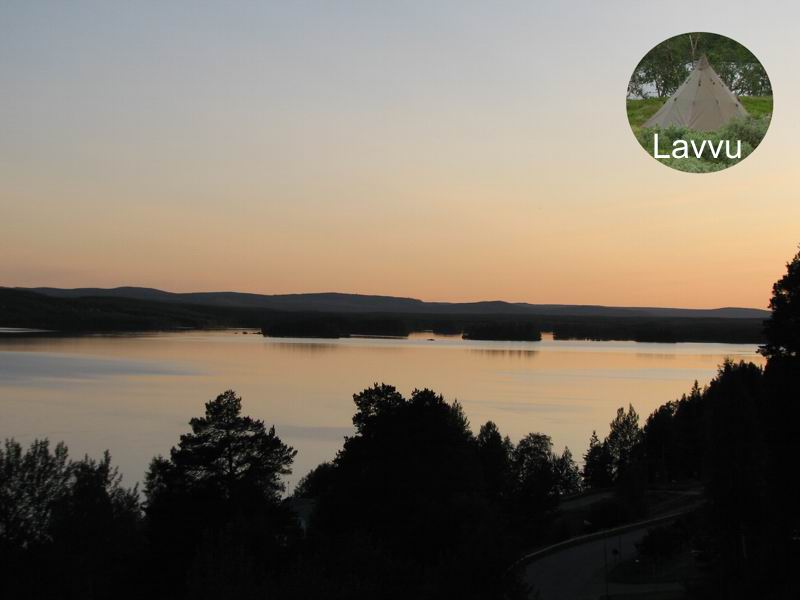 The view from our lavvu (Lavvu - the tent that the sami people use) in Vilhelmina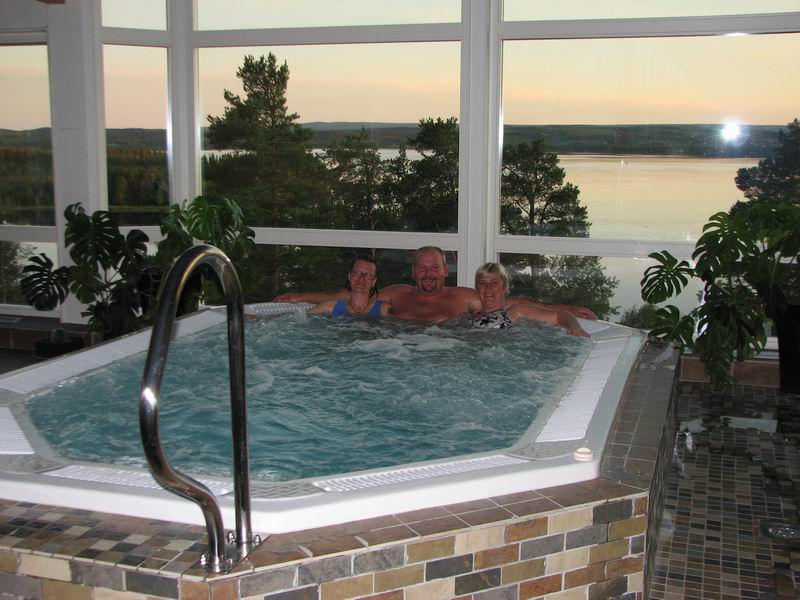 Inside our lavvu....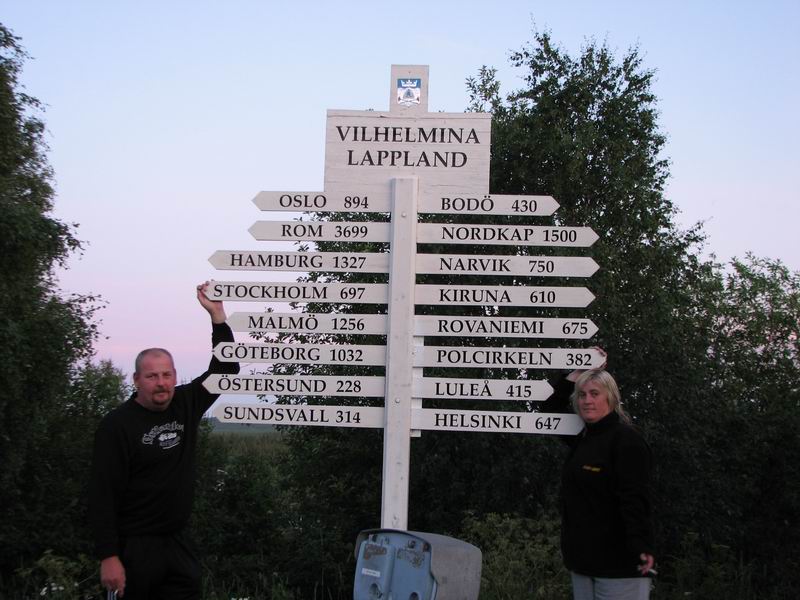 We are this far from.....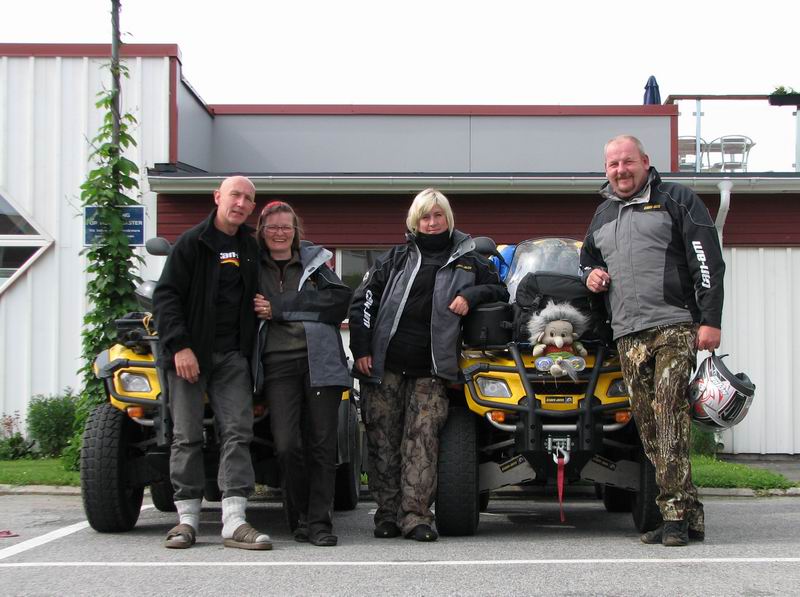 It's time to say goodbye - we love this place (Vilhelmina) so we want to explore it a little more - Pål Vidar and Randi have to go home due to urgent matters. We've had a lovely time together - thank you!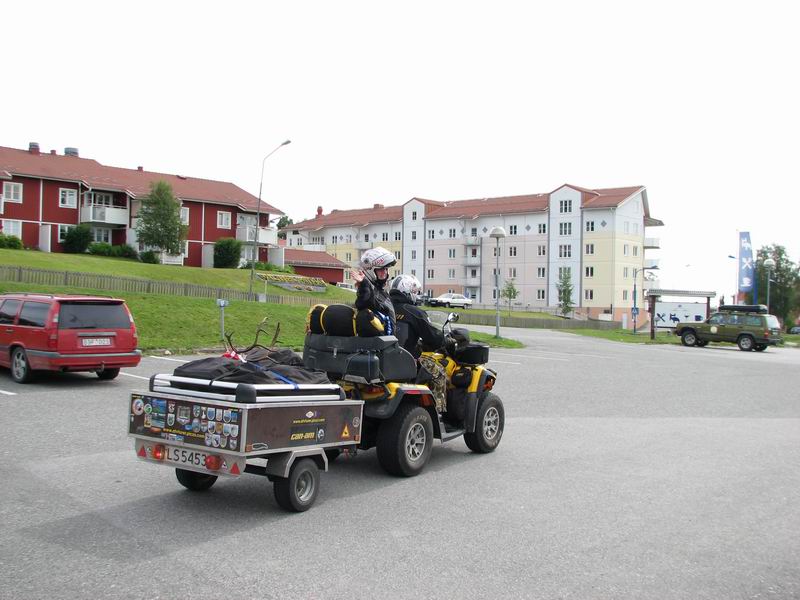 PV & R are going south to Östersund and then crossing over to Norway. They've got reindeer antlers on top of their trailer.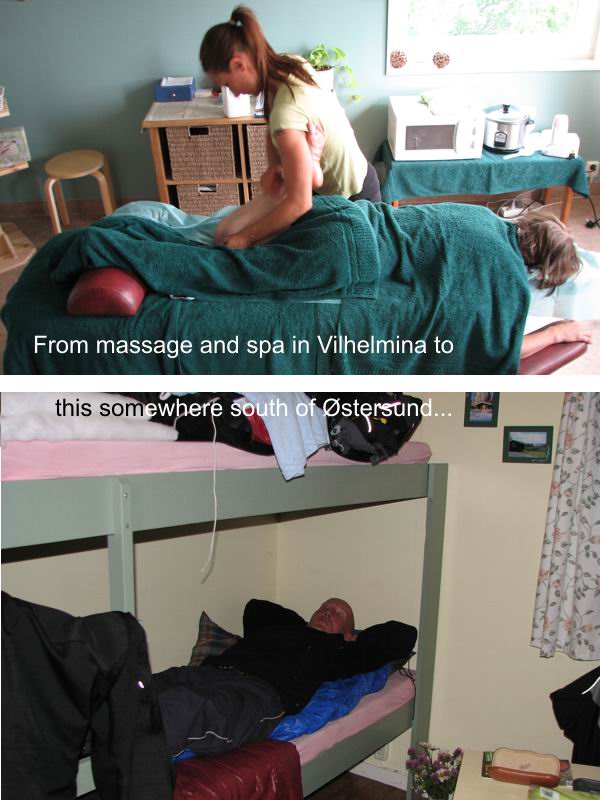 We left nice and sunny Vilhelmina to hit the rain 50 km north of Östersund - the rain was pouring down and all the hotels were fully booked so all we found was this meager cabin - at least we managed to dry our clothes and get a good nights sleep.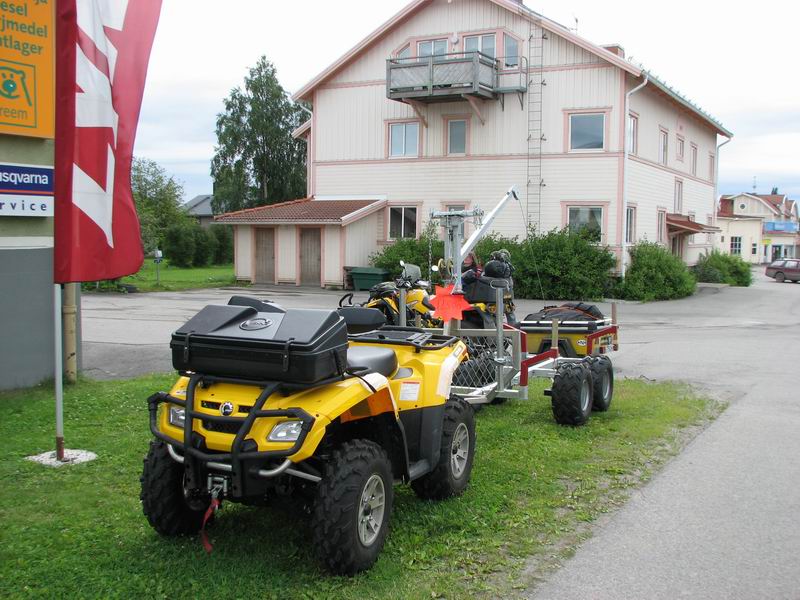 We stopped at all the can-am dealers along the road - everyone was asking questions about our trip. This is the can-am dealer in Strömsund - he had an 800 outlander for sale, fully rigged with a trailer and a crane.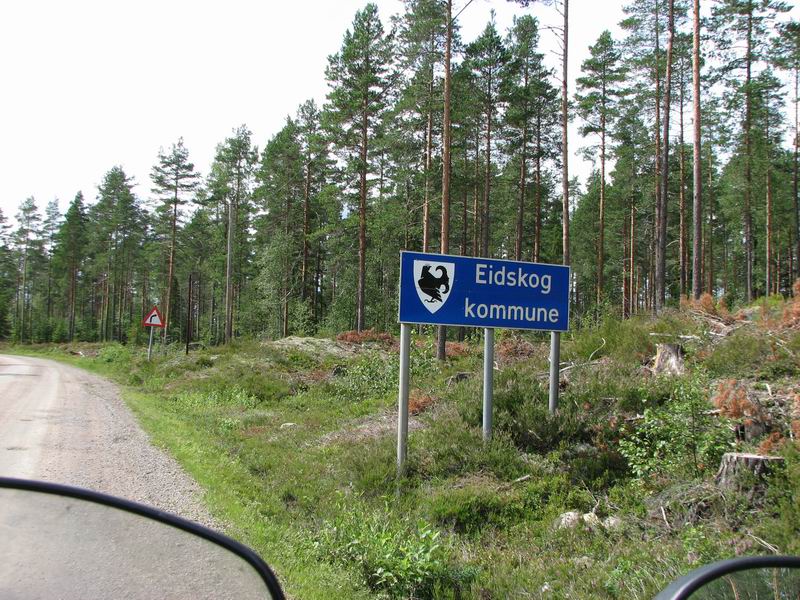 We have reached Norway and we'll soon be at our cabin. We welcome the sign with the black grouse!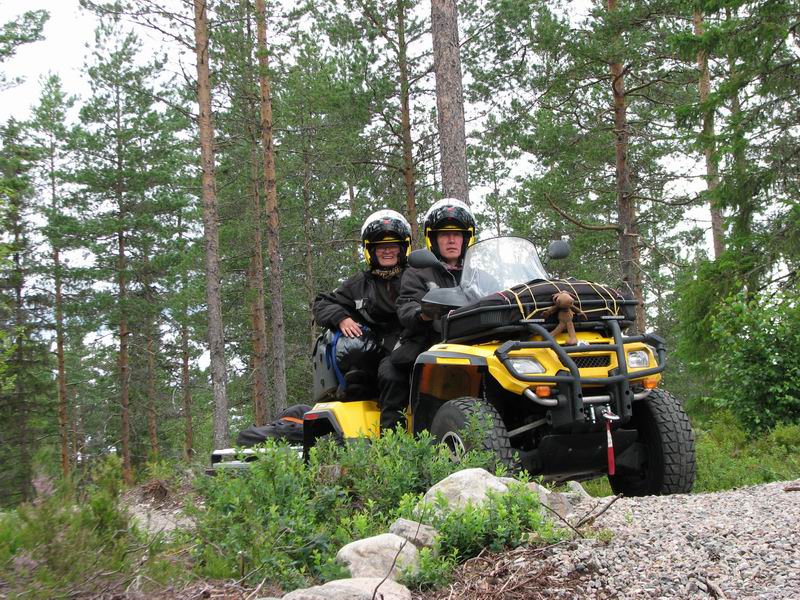 Back "home" - only 5 more meters to go.....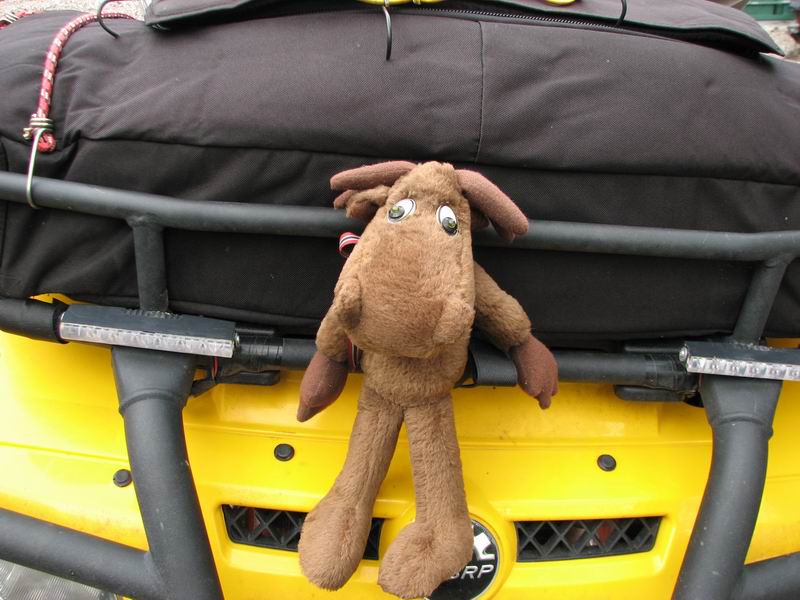 The Rotax Moose looks a little bit scared - I wonder if he has spotted a few bears or some nasty big bull moose during the ride?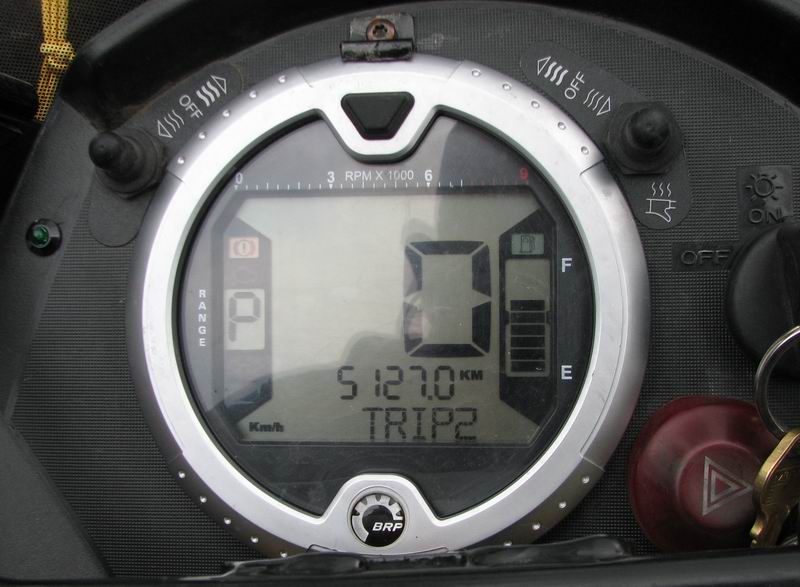 The ride ends where it started - we got back to the cabin on July 22nd 2.25 p.m. - 5127 km on the clock. (3185 miles)
Conclusion - the outlander has been working perfectly well, except for the cracked front drive shaft boot, which could have happened at any time, any where. The ride was very comfortable, both for the driver and passenger. A minor problem is the heat generated by the CVT - it litterally coocked the skin of left my leg. However, with proper protection this should not be a problem. The fuel consumption is more or less 9 L/100km, at 5500-6000 rpm, even when pulling the trailer. To all riders out there - don't hesitate to take long trips with your babies - we made it and so can you! We will definitely go on vacation with the outlander again. Rotax rocks!
PDF extract from ATV Nordic
Questions/comments can be sent to rr_a @ hotmail dot com and I will respond as soon as I find time