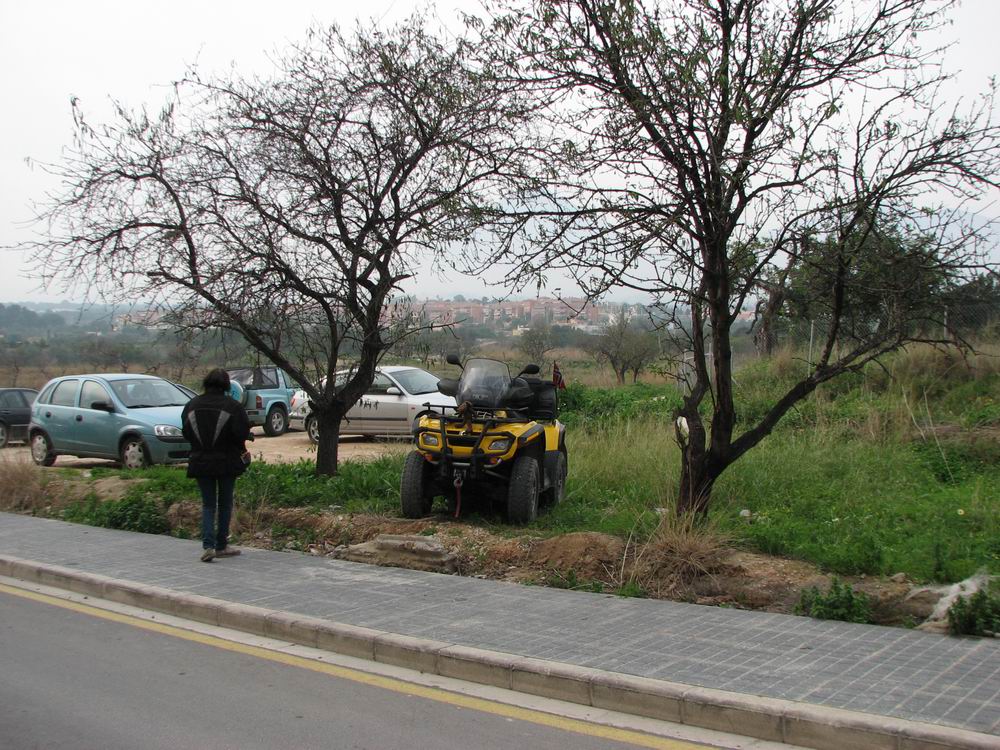 19.01.10 We don't need to park in the street during the day - it's better to park between two almond trees.
19.01.10. Vi behøver ikke å parkere i gata om dagen - det er bedre å parkere mellom to mandeltrær.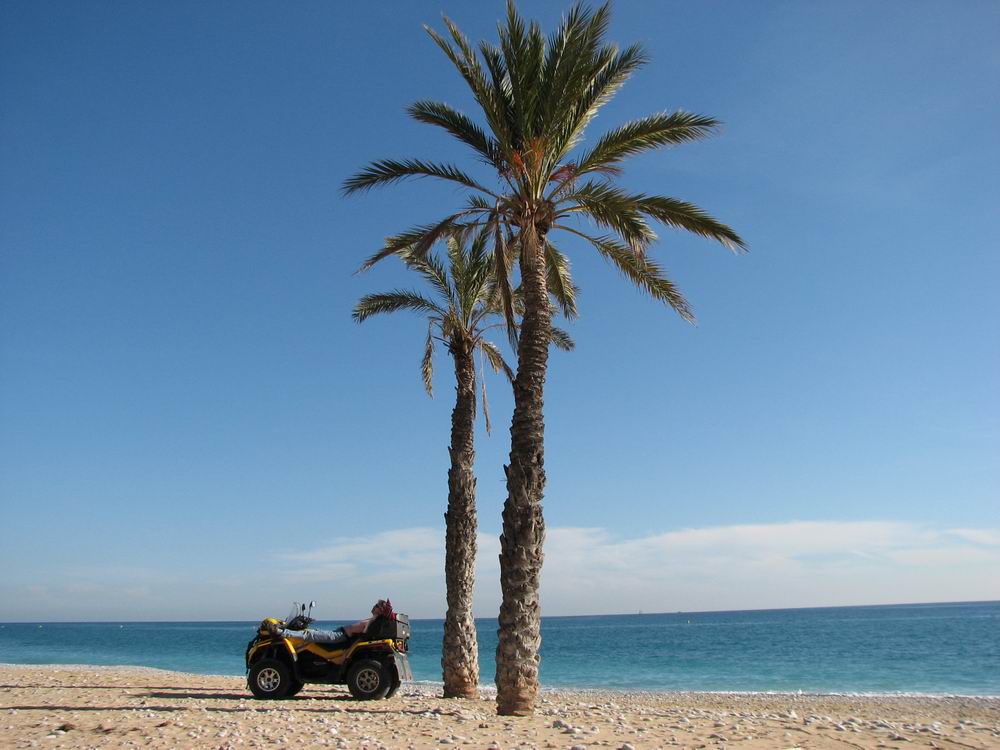 22.01.10 Runar enjoying life in El Paraíso
22.01.10 Runar nyter livet i El Paraíso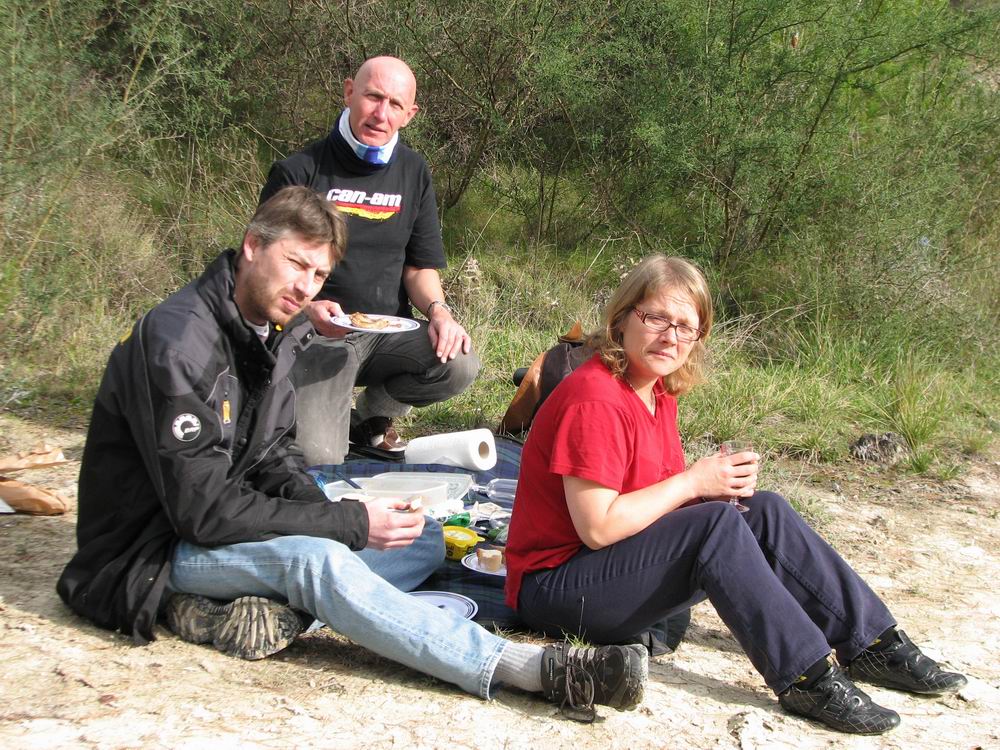 23.01.10 Late lunch by the Guadalest water reservoir with our friends Runar and Heidi.
23.01.10 Sen lunsj ved Guadalest vannreservoir med våre venner Runar og Heidi.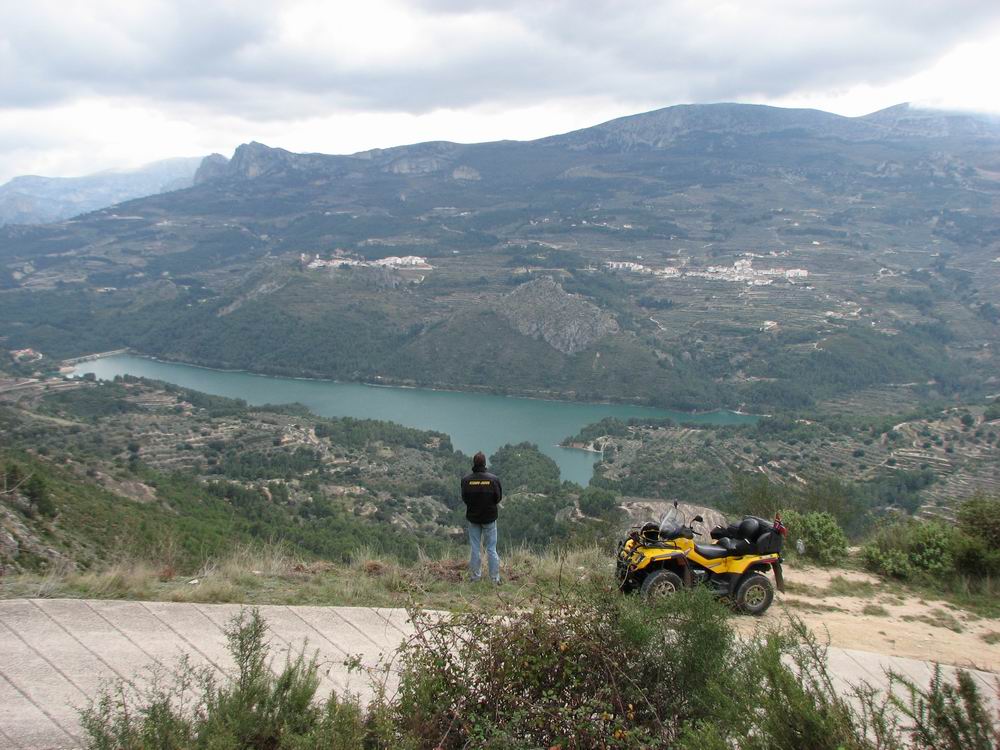 23.01.10 Rotaxing from Guadalest across the mountain to Castell de Castells. This is approx 800 mt above the level of the sea.
23.01.10 Rotaxing fra Guadalest over fjellet til Castell de Castells. Dette er på ca 800 meters høyde.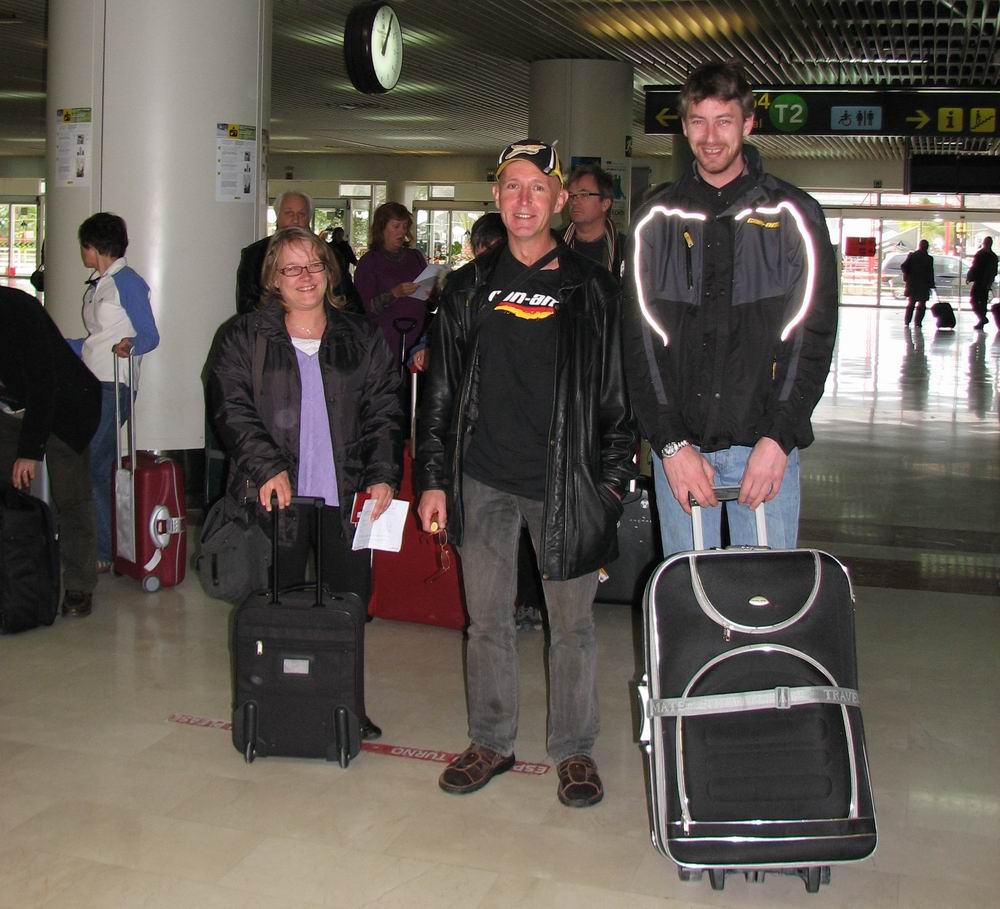 26.01.10 - It's time to say good bye to our friends - we had such a good time - thank you for visiting!
26.01.10 - Det er på tid å si ha det til vennene våre - vi har hatt det skikkelig fint - takk for at dere kom på besøk!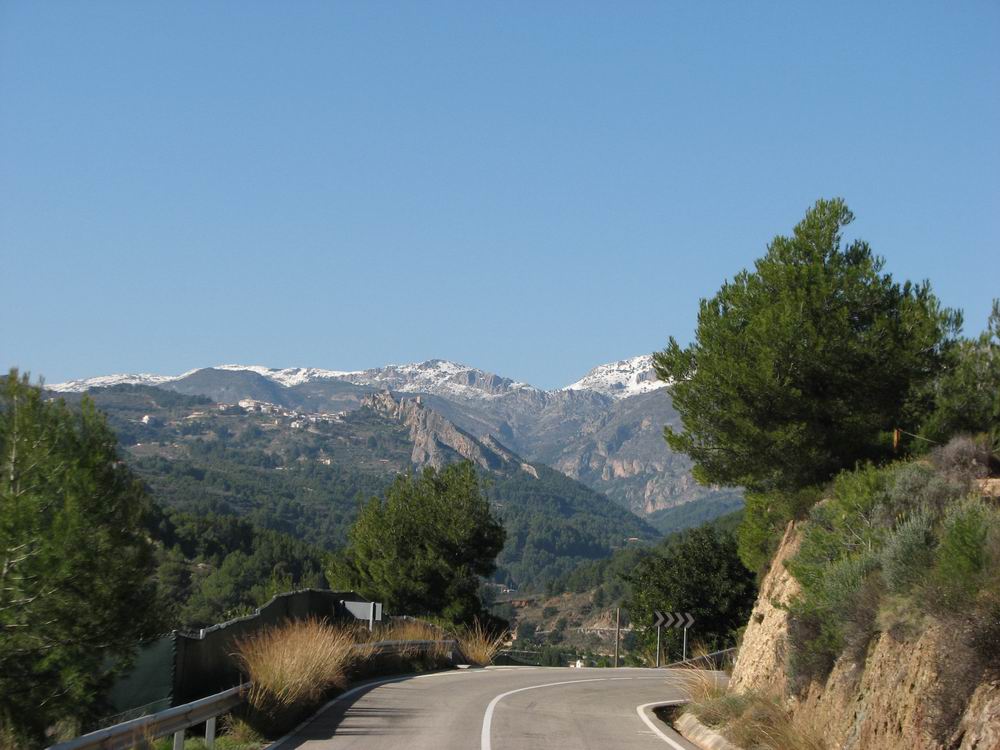 28.01.10 The last few days we had rain and cold weather - the result was snow in the mountains...
28.01.10. De siste dagene har vi hatt regn og kaldt vær - resultatet er snø i fjellene.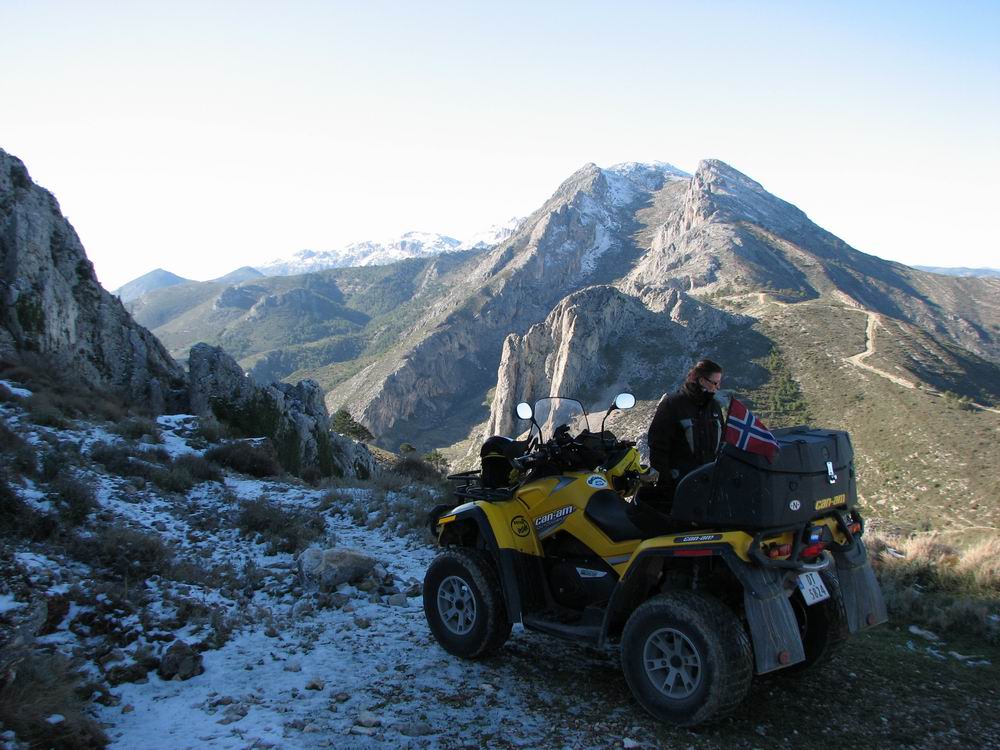 28.01.10 Beautiful - huh?
28.01.10 Nydelig - huh?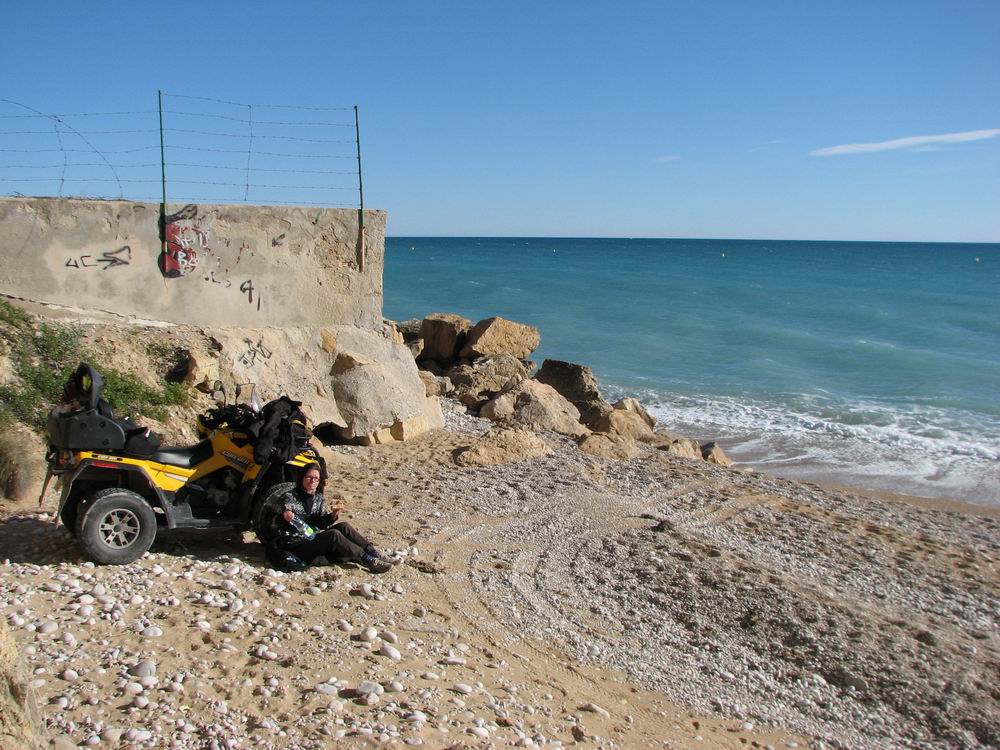 30.01.10. We're having lunch on the beach of El Paraiso
30.01.10 Vi spiser lunsj på stranda ved El Paraiso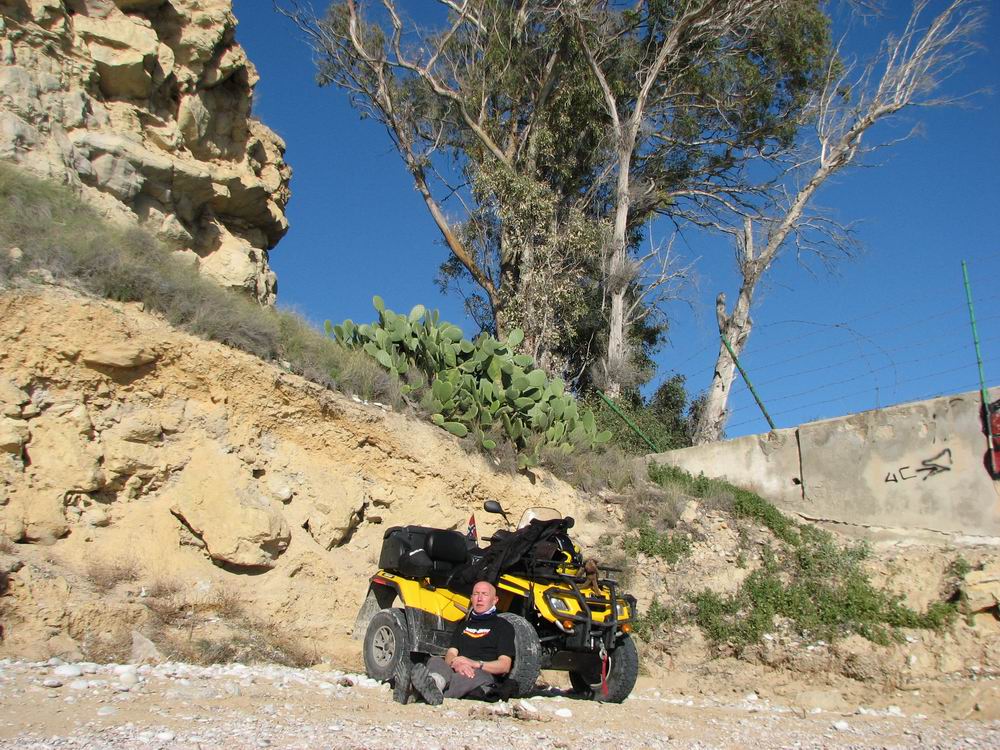 30.01.10. The sun is warming this frozen Norwegian
30.01.10 Sola varmer denne frosne nordmannen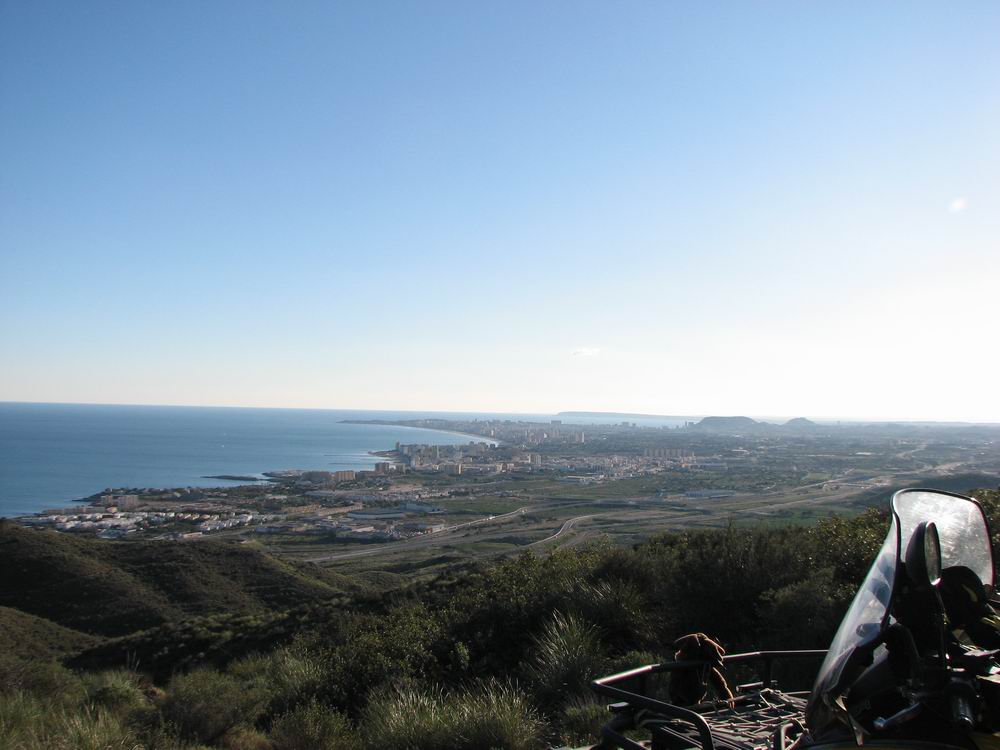 30.01.10. A splendid view from a hill north of Alicante. El Campello and San Juan in the foreground. Aicante is next to the two hills far back.
30.01.10 En nydelig utsikt fra en topp nord for Alicante. El Campello og San Juan i forgrunnen. Alicante ligger ved de to åsene i bakgrunnen.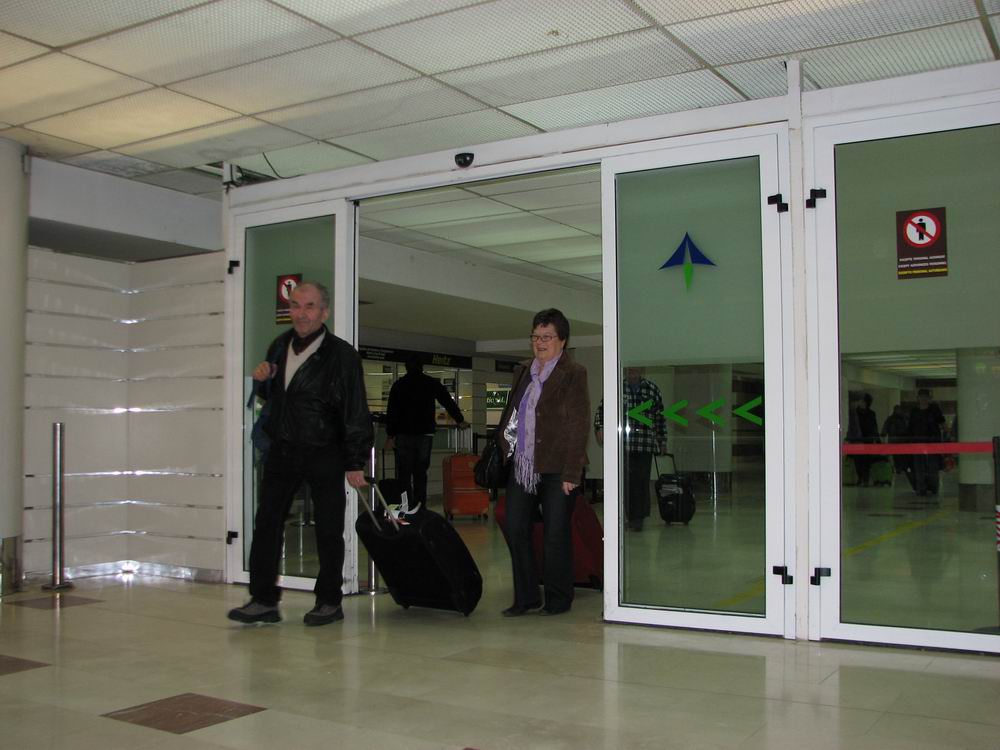 30.01.10. Mr. and Mrs. Johansen arriving ALC.
30.01.10 Hr. og Fru Johansen ankommer ALC.