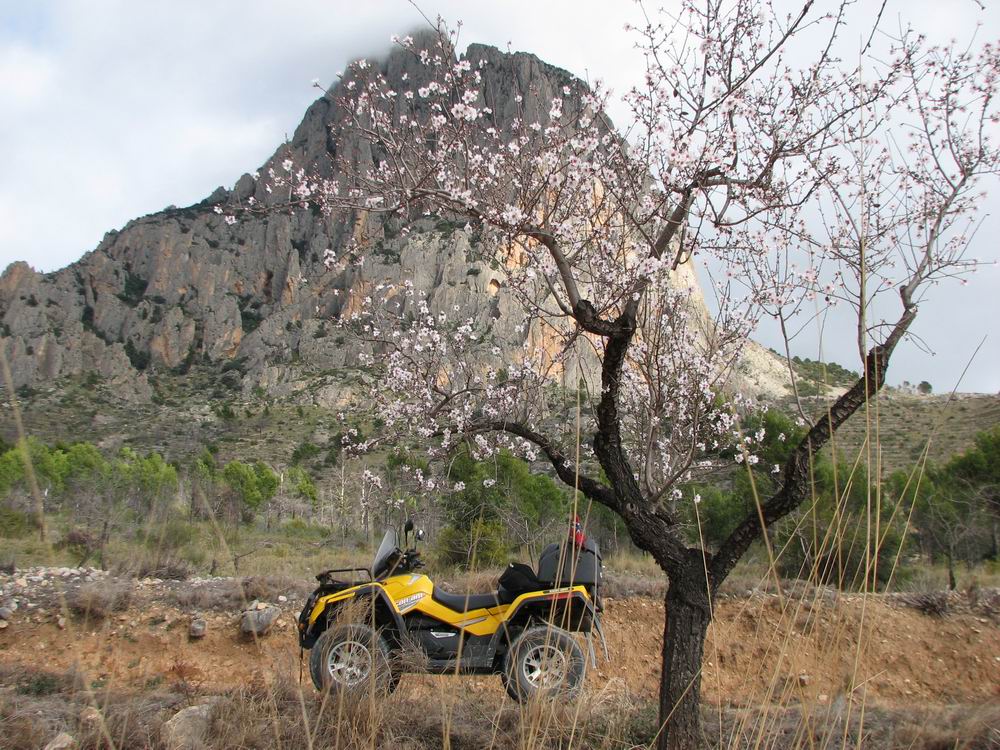 02.02.10 An almond tree - nice flowers!
02.02.10. Et mandeltre - flotte blomster!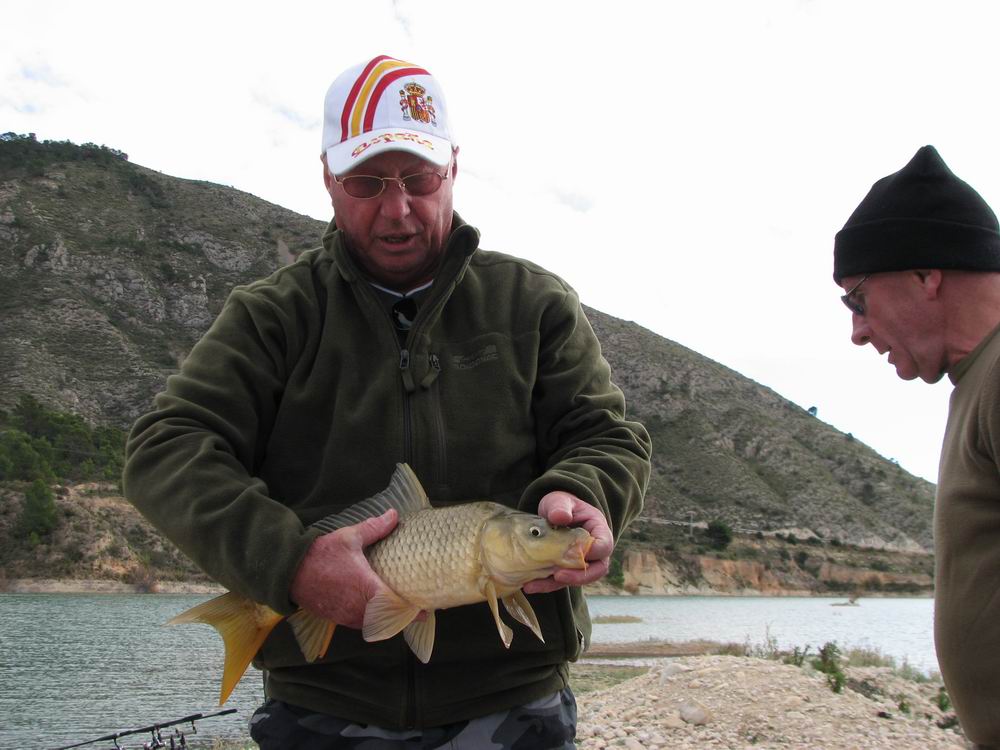 02.02.10 This Englishman caught this 2 1/2 lbs carp while I was watching - catch and release of course.
02.02.10. Denne engelskmannen fikk denne karpen på litt over 1 kg men jeg så på - fang og slipp selvfølgelig.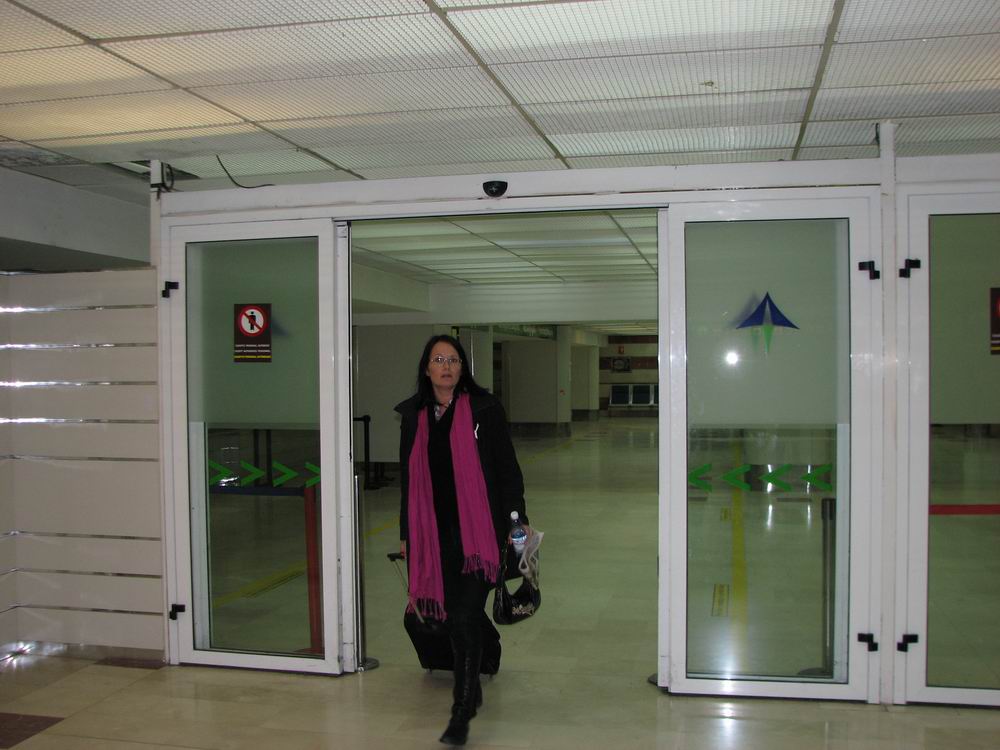 03.02.10 Another member of the Johansens arrives ALC
03.02.10 Enda en Johansen ankommer ALC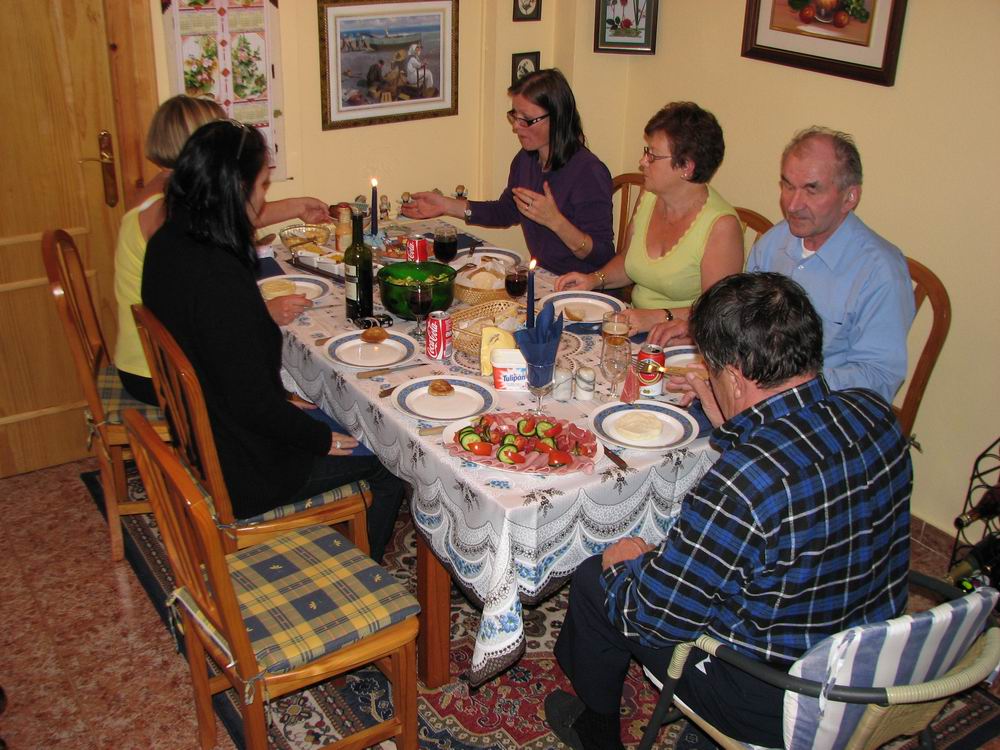 04.02.10 Lunch at Casa Tio y Tia south of Torrevieja - it's Sylvi's mother's birthday!
04.02.10 Lunsj i Casa Tio y Tia sør for Torrevieja - det er Sylvi's mor's fødselsdag!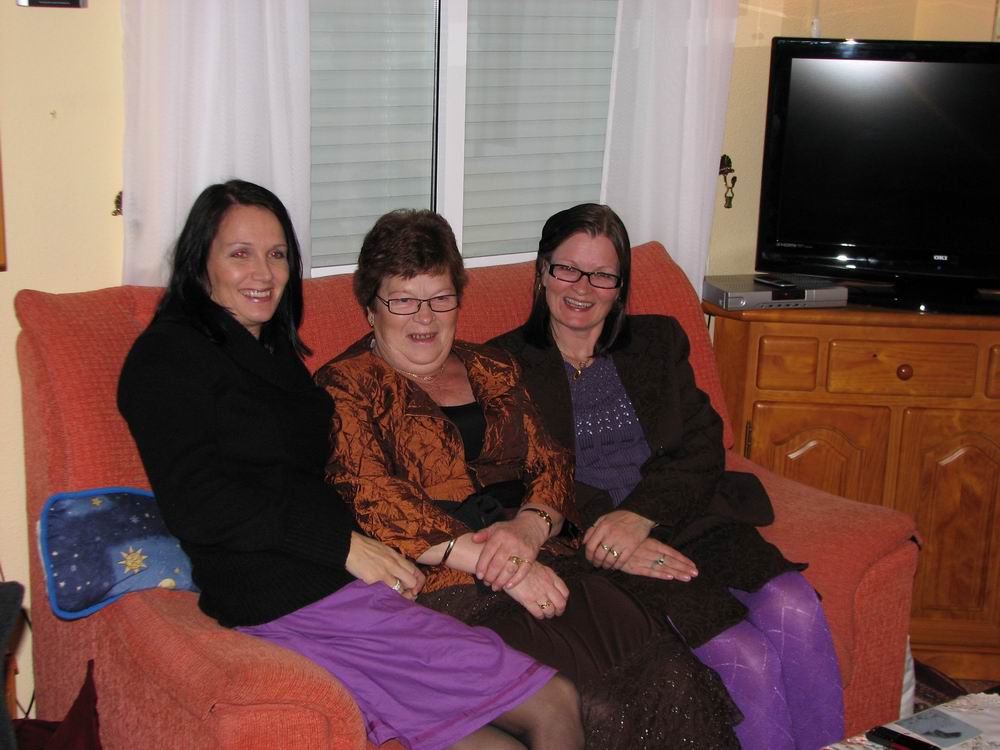 04.02.10 The Johansen ladies.
04.02.10 Johansen damene.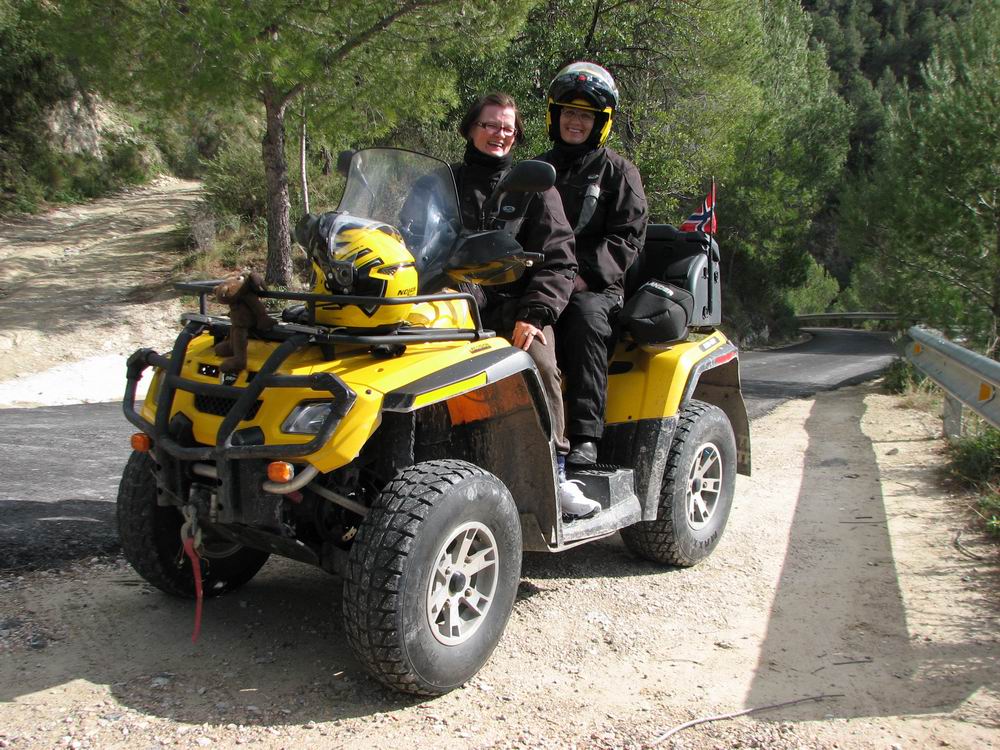 05.02.10 The sisters took the rotax today and I had to sit home - booo-hooooooooooooo!
05.02.10 Søstrene tok rotaxen idag og jeg måtte sitte hjemme - booo-hoooooooooooo!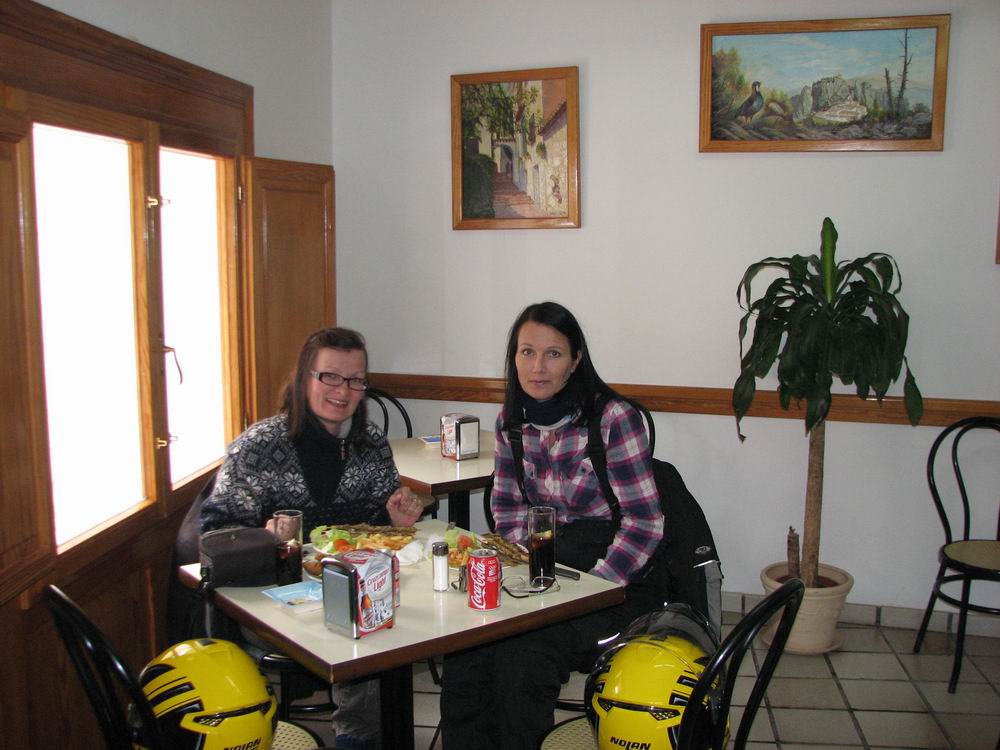 05.02.10 Time for a little snack - up in Guadalest, I believe (I was not there....booo-hooooooooooooo!)
05.02.10 Tid for en liten snack - oppe i Guadalest, tror jeg. (Jeg var ikke der...booo-hoooooooooooo!)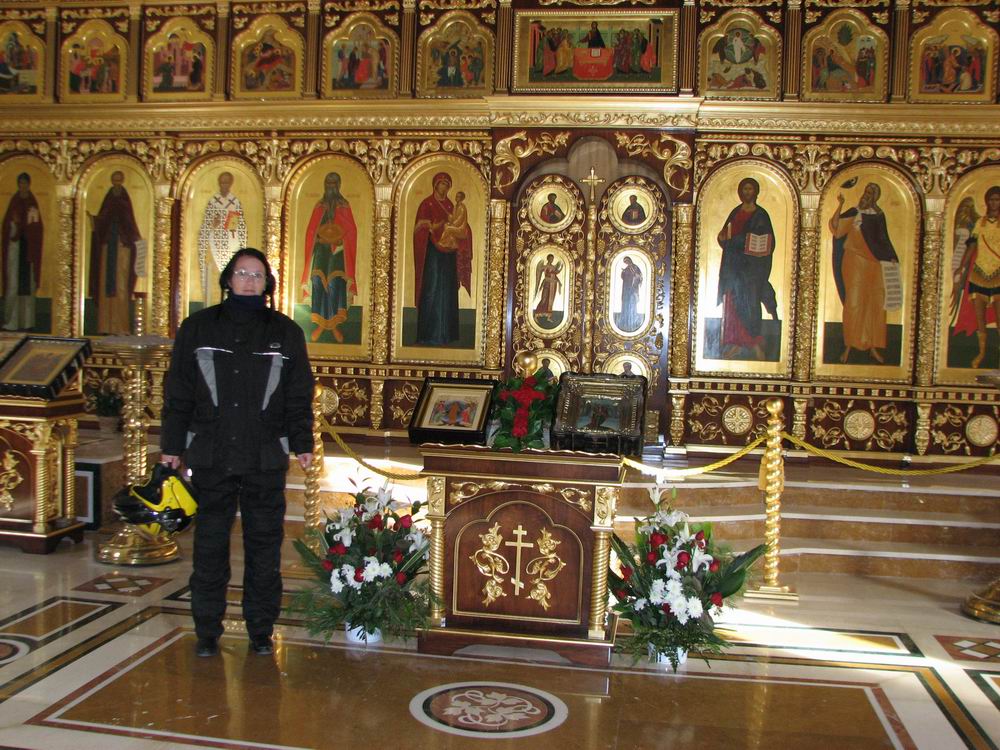 05.02.10 Inside the Russian church outside Altea.
05.02.10 I den russiske kirke utenfor Altea.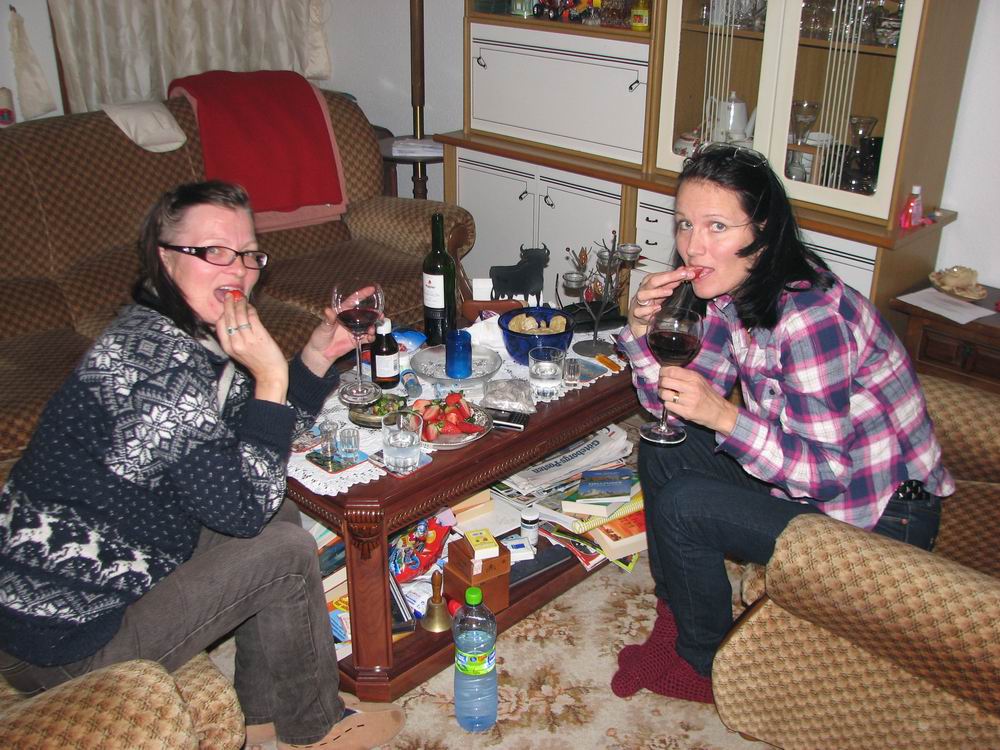 05.02.10 Fresas y cava! Strawberries and sparkeling wine - it's strawberry season in Spain now. First a little bit of red and then comes the cava.
05.02.10 Fresas y cava! Jordbær og boblevin - det er jordbærsesong i Spania nå. Først litt rødvin og så kommer cava'en.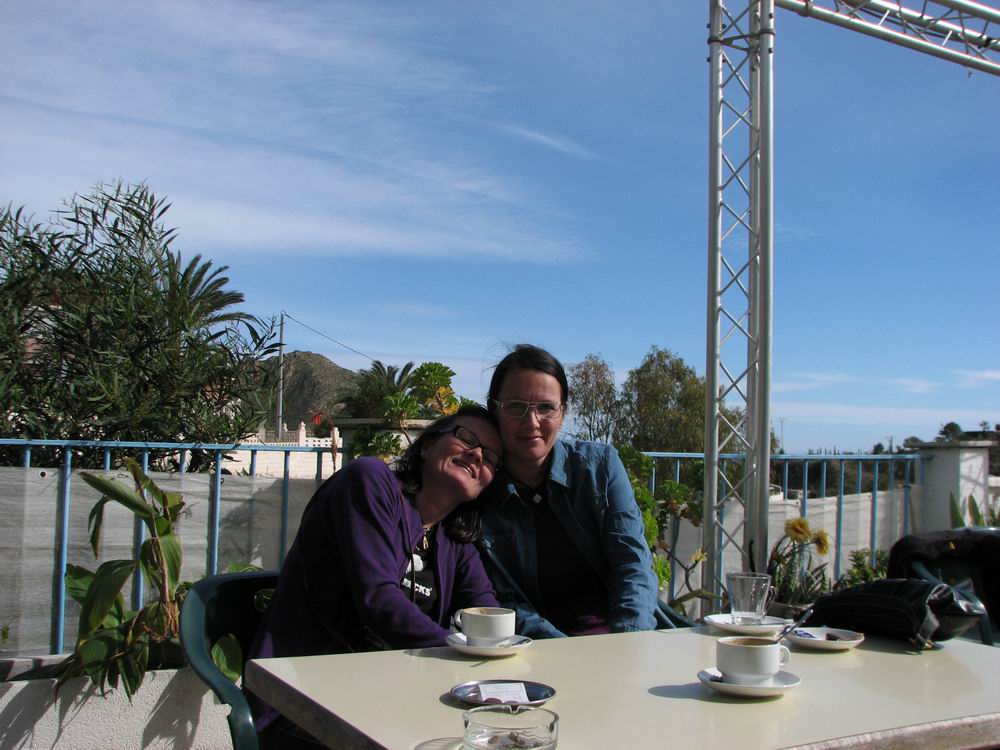 07.02.10 On our way to the airport - it's kind of sad to see Margareth leave but we're sure she will be back - with her family.
07.02.10 På vei til flyplassen - det er litt trist å se at Margareth skal reise men vi er sikre på at hun kommer tilbake - med familien.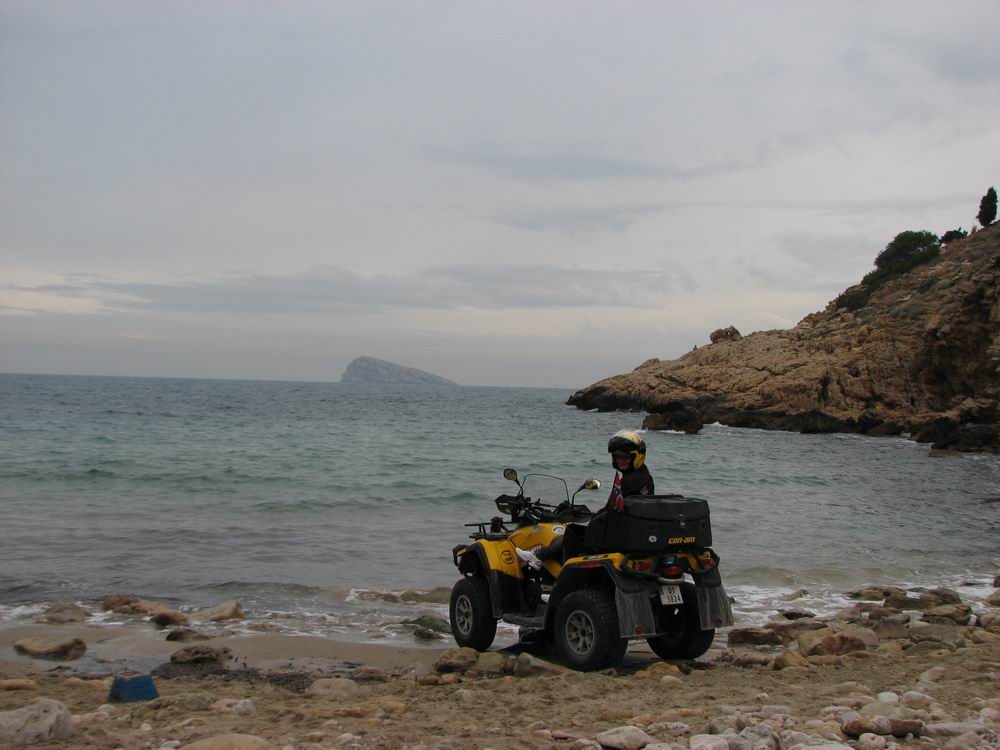 08.02.10 On a beach close to Benidorm - the Benidorm Island in the background.
08.02.10 På ei strand i nærheten av Benidorm - Benidormøya i bakgrunn.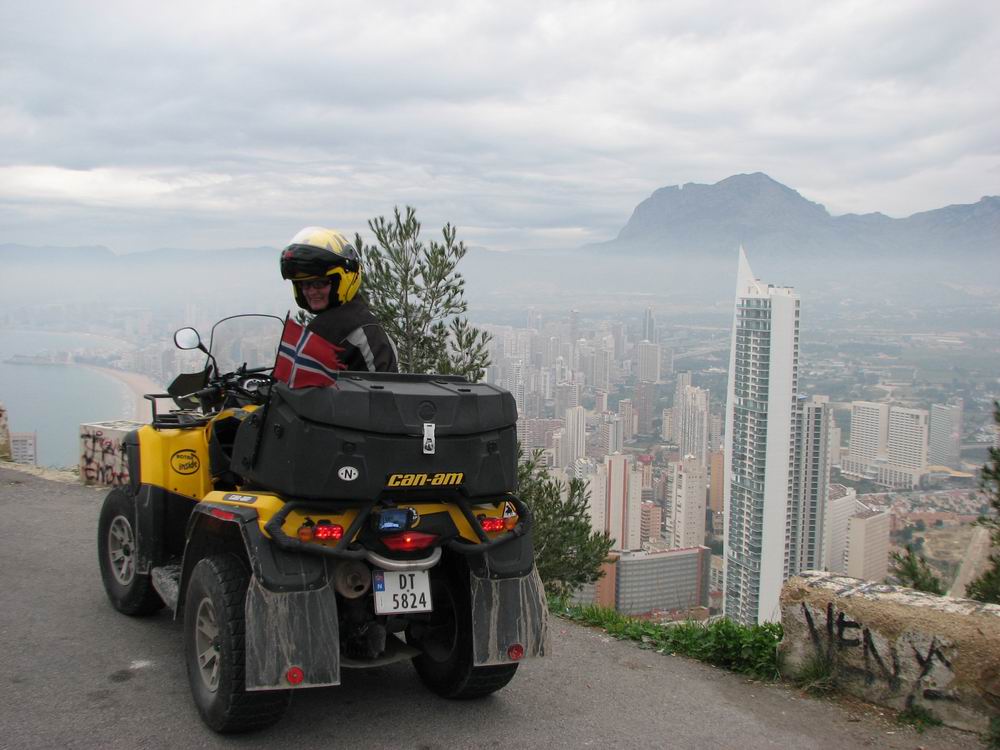 08.02.10 The view over Benidorm from a hill near Rincon del Loix
08.02.10 Utsiken over Benidorm fra en høyde nær Rincon del Loix