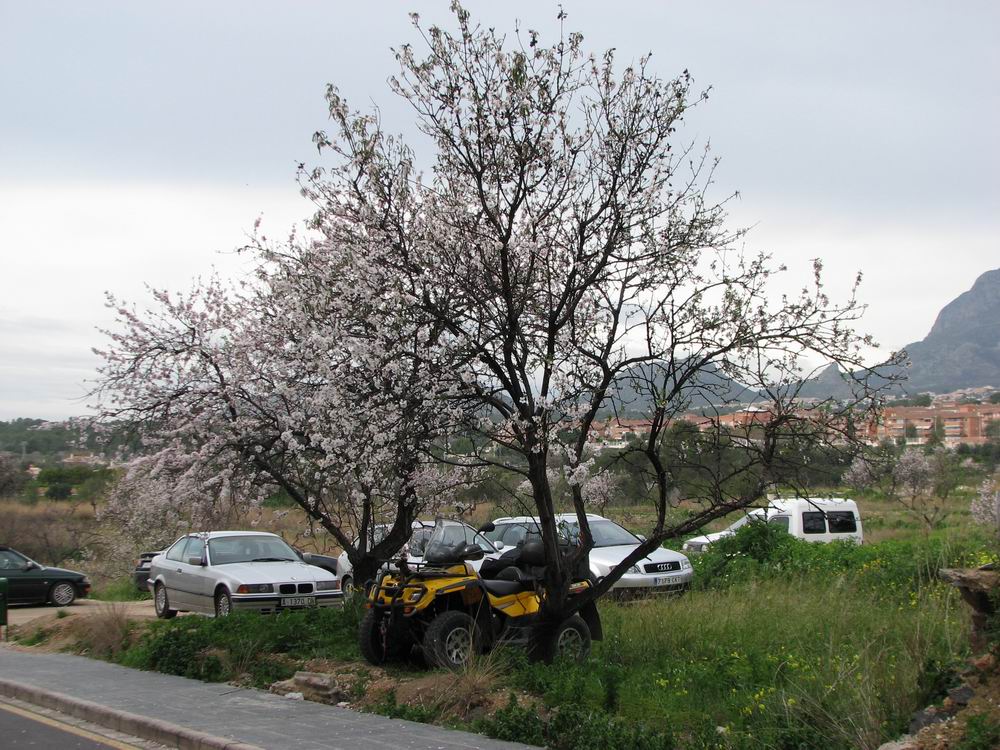 22.02.10 When all the parkingspaces are taking, I find my own way to park under the almond trees.
22.02.10. Når alle parkeringsplassene er opptatt, finne jeg min egen parkeringsplass under mandeltrærne.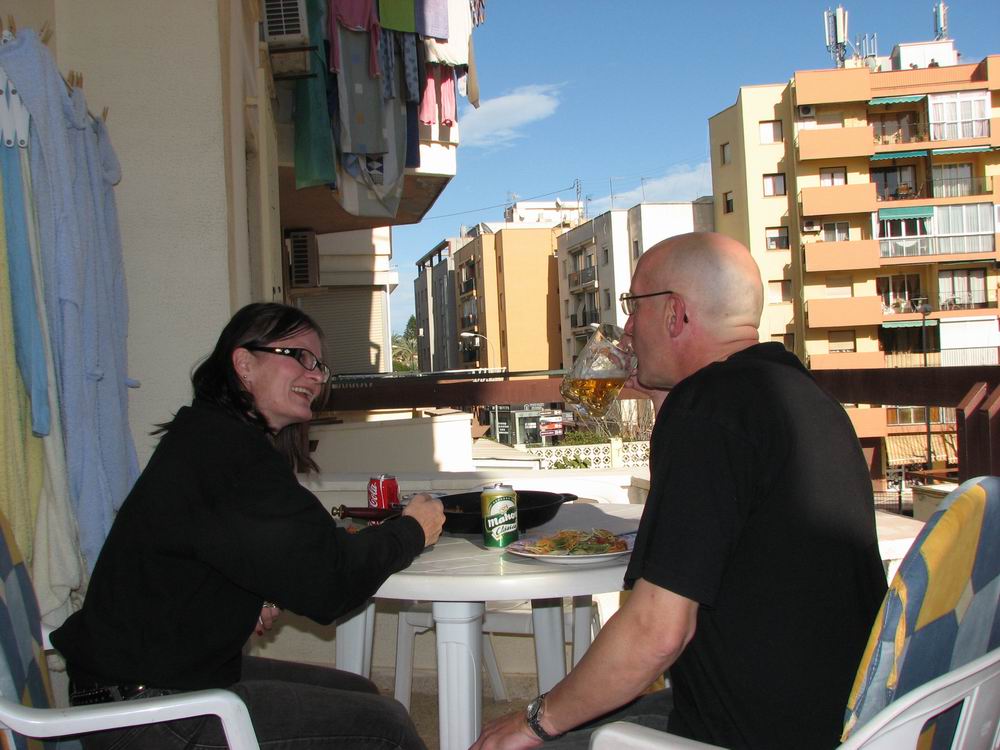 22.02.10 First dinner outdoors this year - 19 degrees on the thermometer.
22.02.10. Første middag utendørs iår - termometeret viste 19 grader.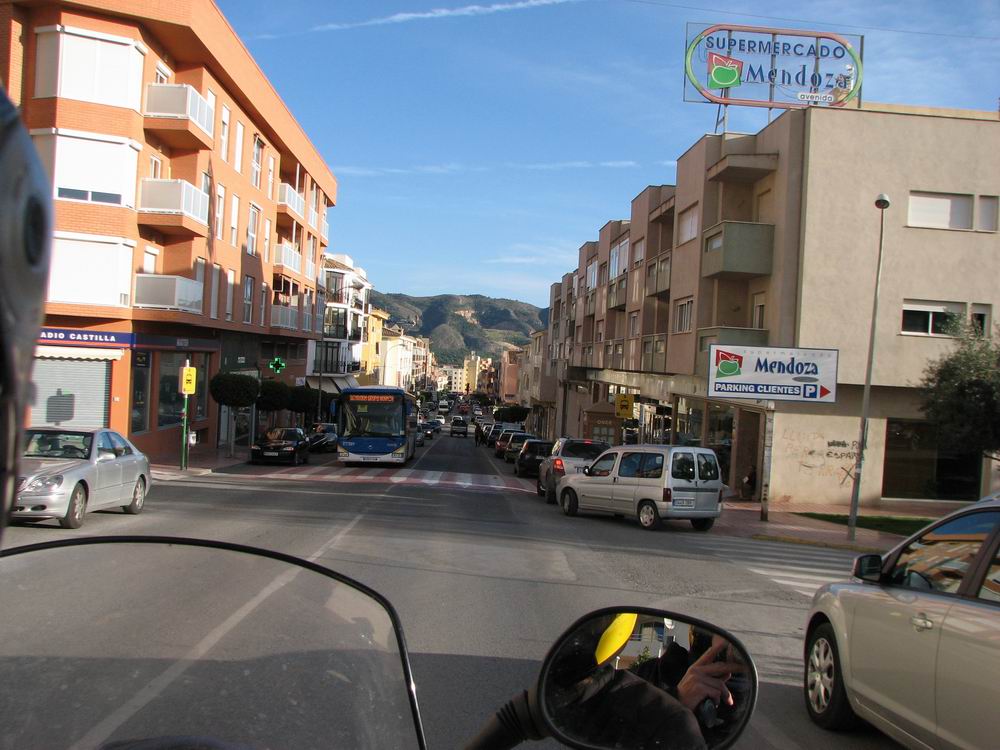 24.02.10 The view down the main road in Alfas, Avenida País Valencia
24.02.10. Utsikten nedover hovedgata i Alfas, Avenida País Valencia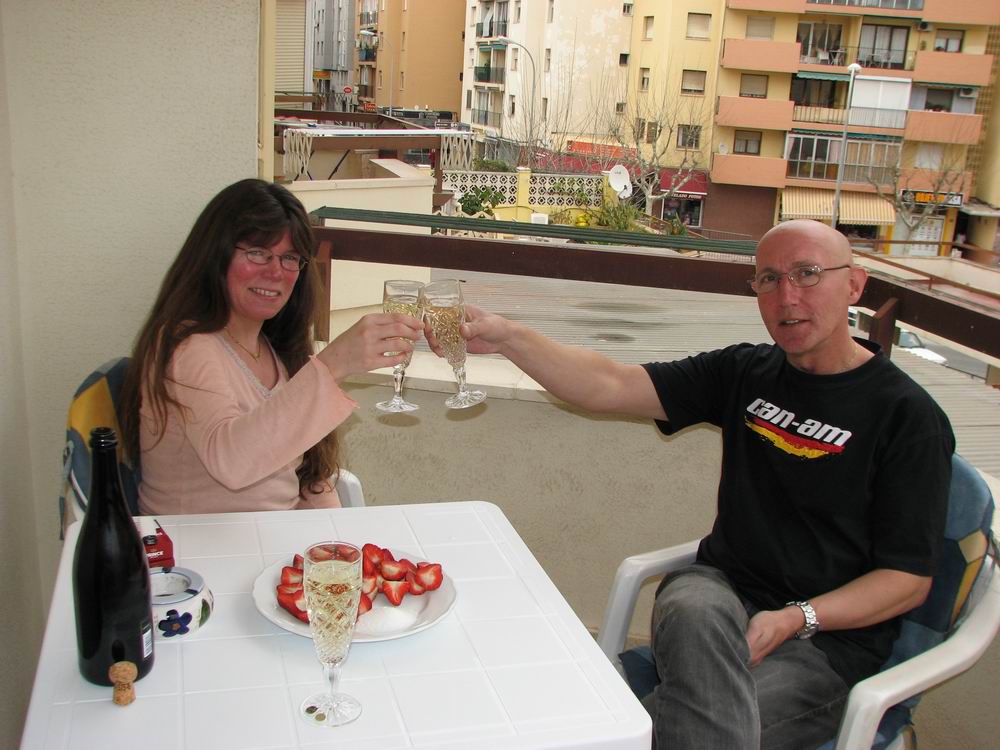 28.02.10 Wenche har arrived from snowy Norway - she was greeted by strawberries and cava.
28.02.10. Wenche har ankommet fra snødekte Norge - hun ble møtt med jordbær og cava.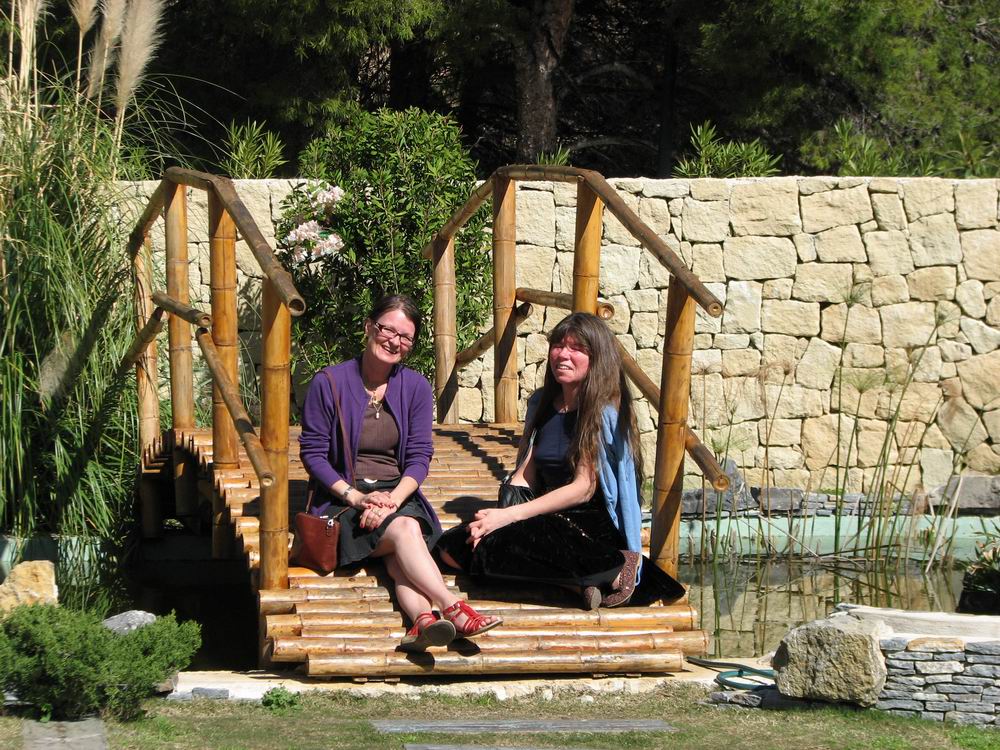 01.03.10 A peaceful spot close to Altea Hills.
01.03.10. En fredelig flekk i nærheten av Altea Hills.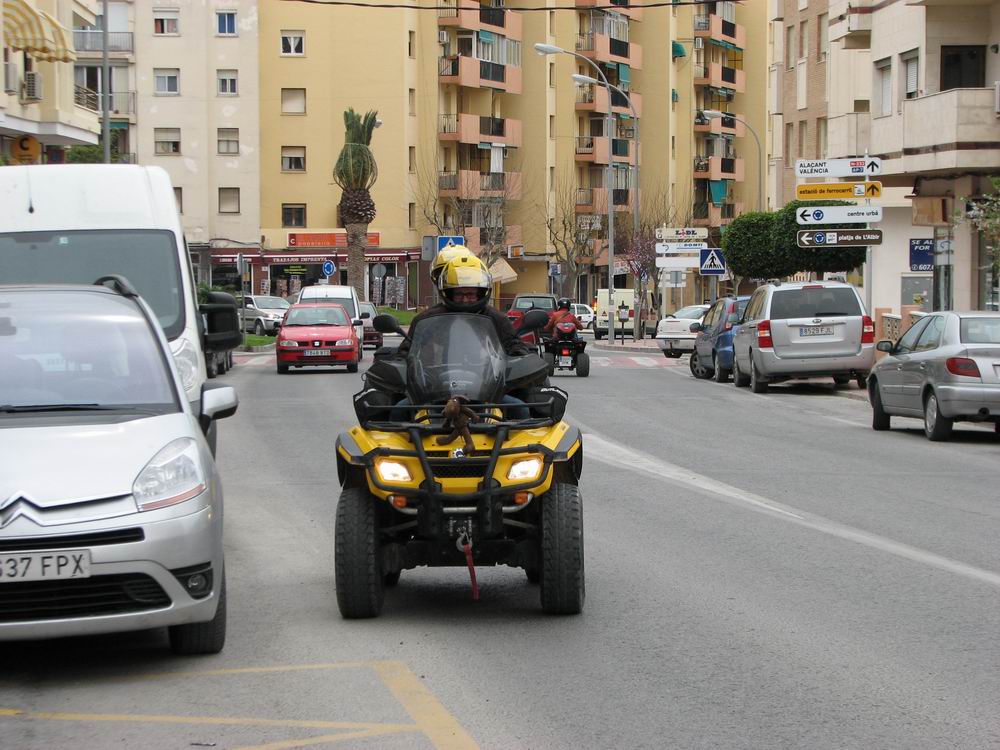 02.03.10 The girls are on their way to the mountains, leving me all alone in the apartment... sob, sob!
02.03.10. Jentene er på tur til fjellet og jeg måtte være igjen alene i leiligheten... hulk, hulk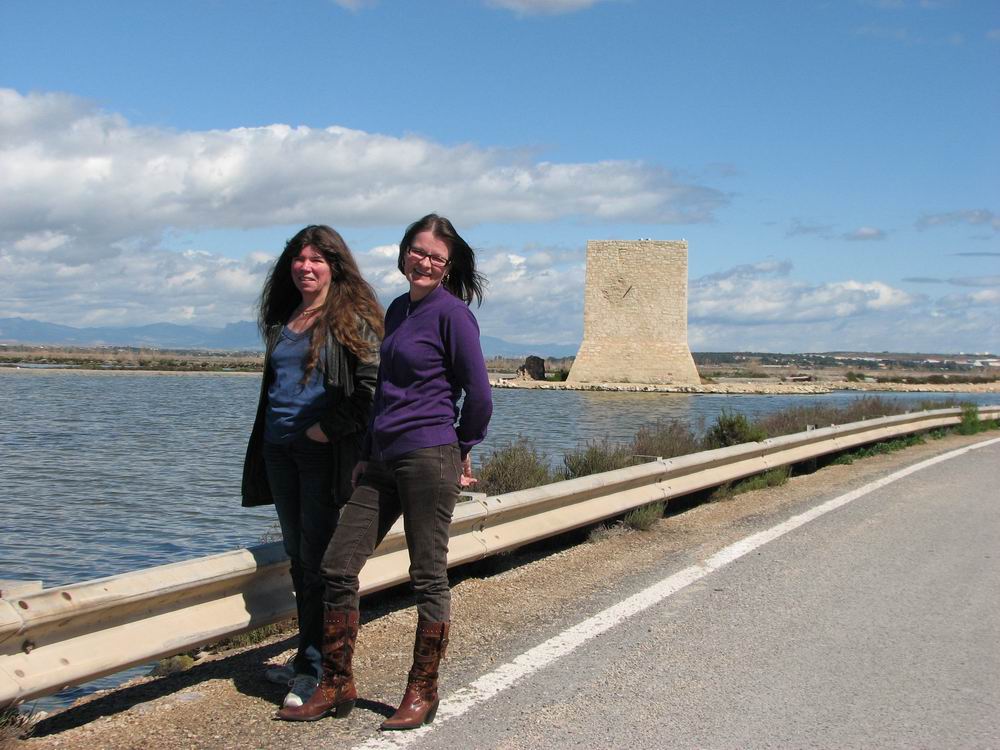 03.03.10 Somewhere between Santa Pola and Torrevieja - a salt lake in the background.
03.03.10. Et sted mellom Santa Pola og Torrevieja - en saltsjø i bakgrunn.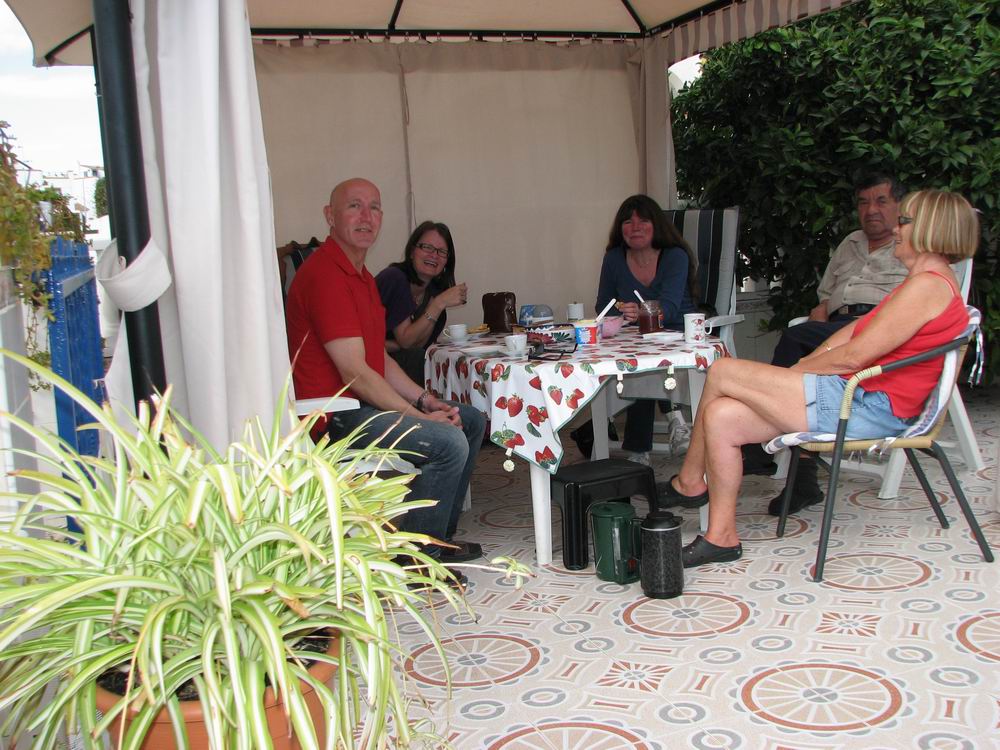 03.03.10 At Sylvi's uncle land aunt outside Torrevieja
03.03.10. Hos Sylvi's onkel og tante utenfor Torrevieja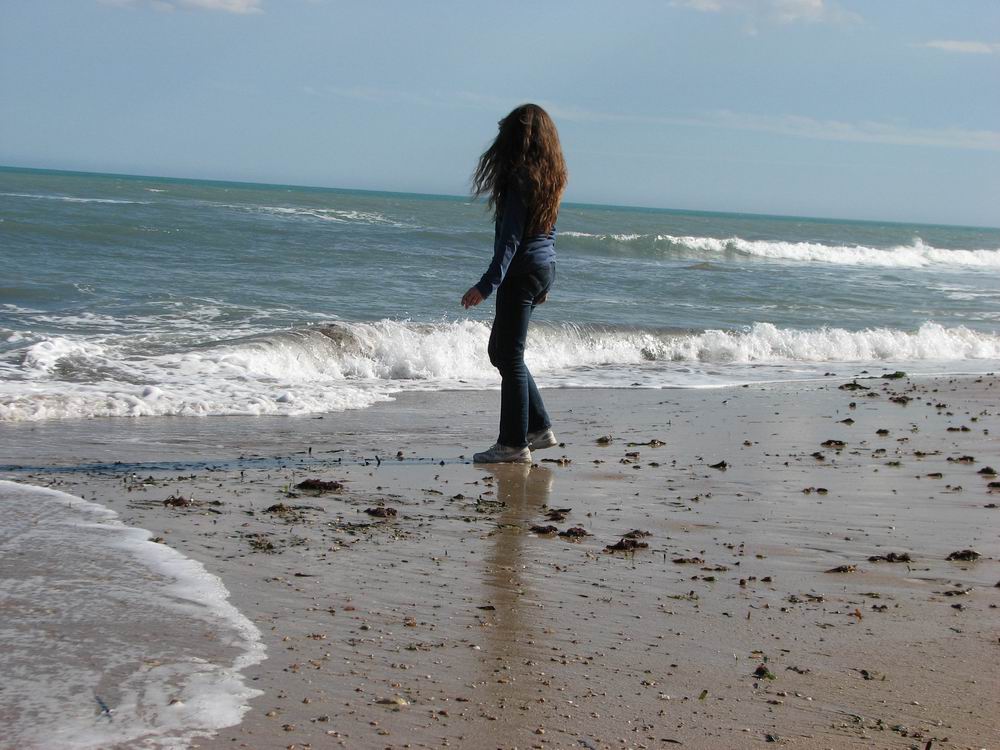 03.03.10 Wenche on the beach in La Mata
03.03.10. Wenche på stranda i La Mata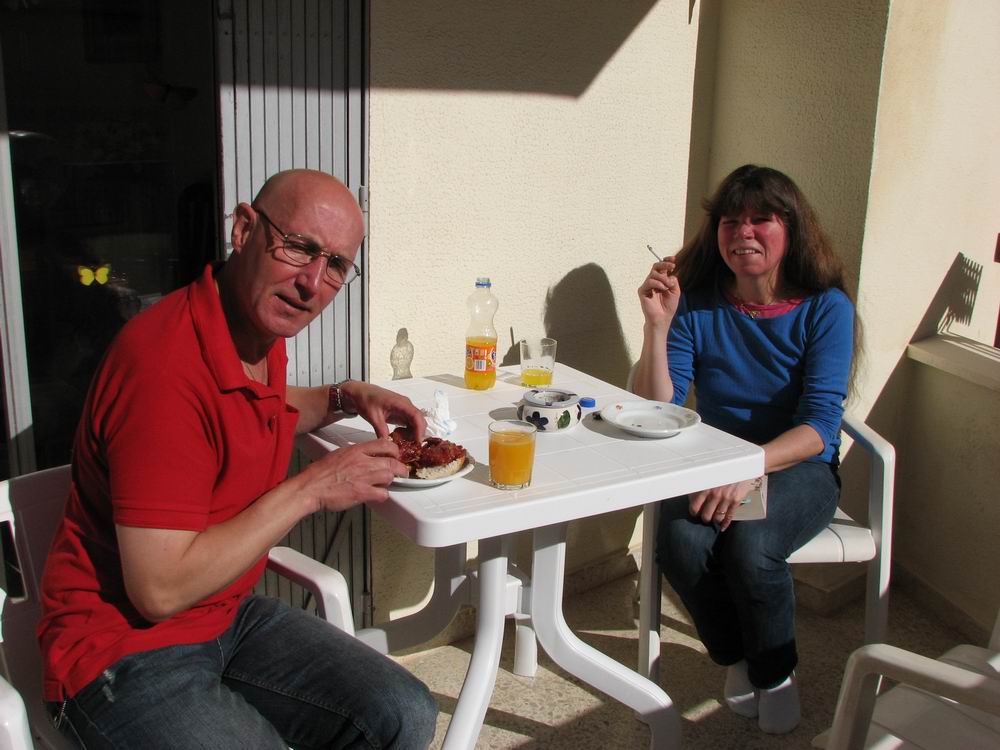 04.03.10 Breakfast outside on a nice, sunny morning.
04.03.10. Frokost utendørs på en fin, solrik morgen.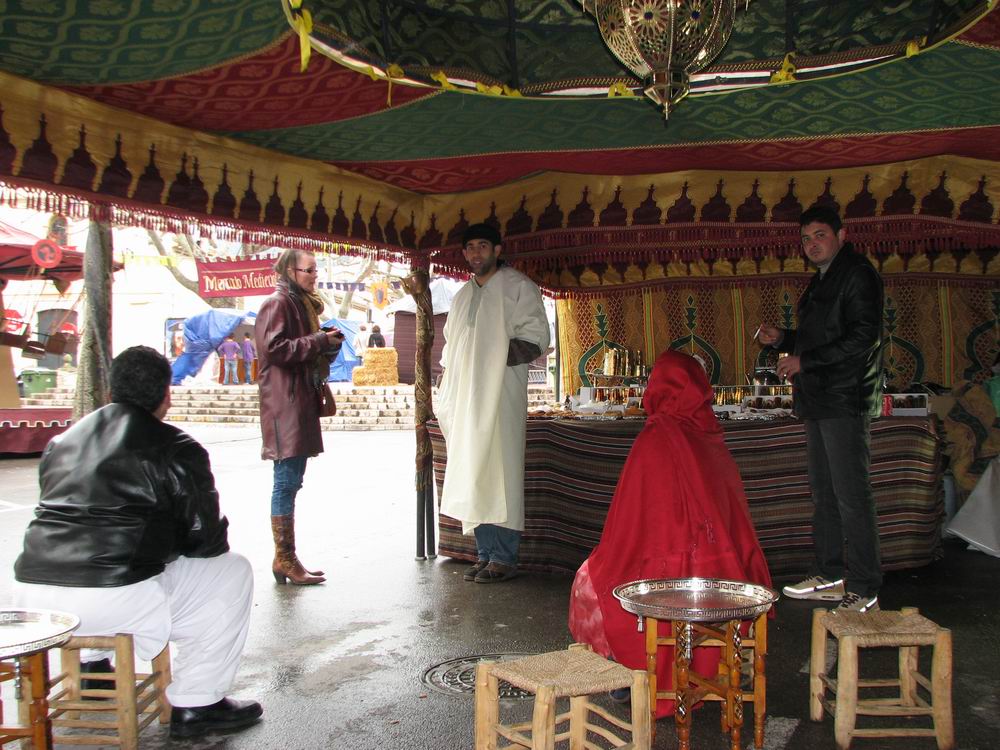 07.03.10 We're in Pego - there was a medieval market with a lot of food and interesting stuff - we're having Arabic tea...
07.03.10. Vi er i Pego - det var middelaldermarked der med masse mat og interessante greier - vi drikker arabisk te...