21/4 - It's time to go for a ride in the Kalahari desert and the Namibian sand dunes with Kelvin, our excellent guide.

21/4 - På tide med en kjøretur i Kalahariørkenen og de Namibiske sanddynene sammen med Kelvin, vår utmerkede guide.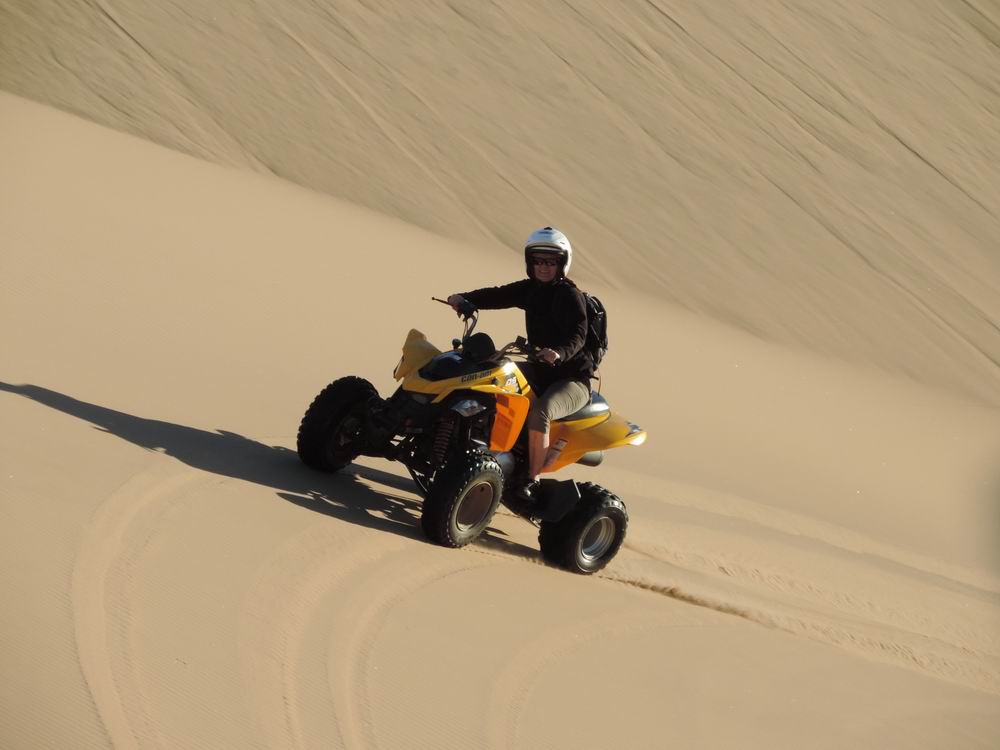 21/4 - Riding in the sand dunes is just awesome beyond description.

21/4 - Å kjøre i sanddynene er en helt rå opplevelse som ikke kan beskrives.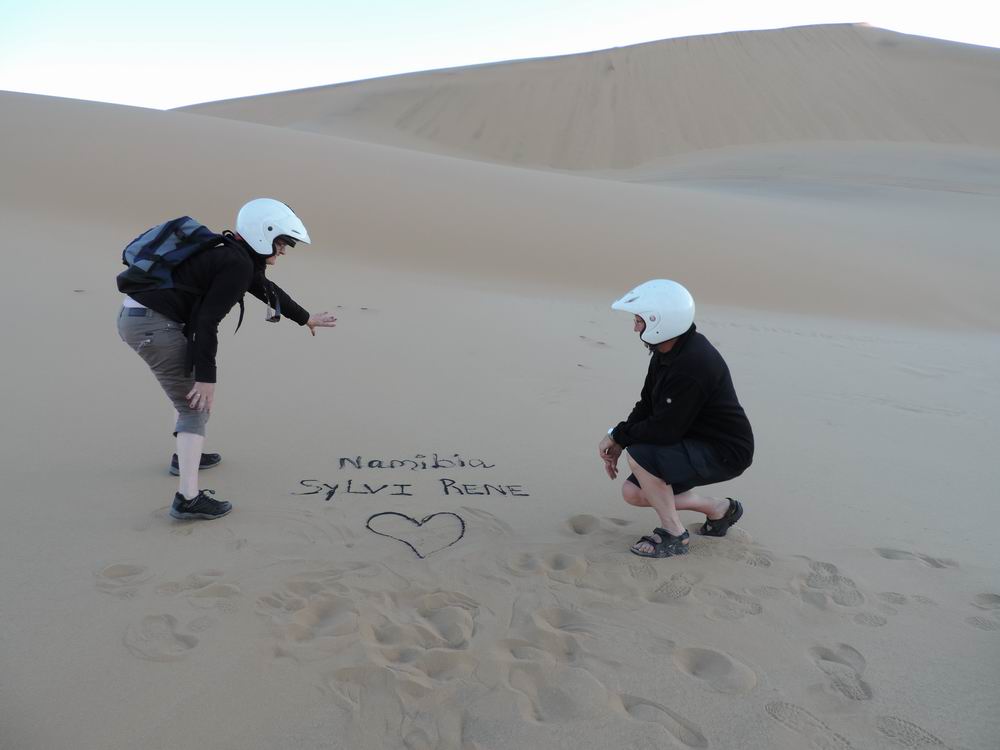 21/4 - Somebody wrote our names in the Kalahari Desert

21/4 - Noen skrev navnene våre i Kalahariørkenen.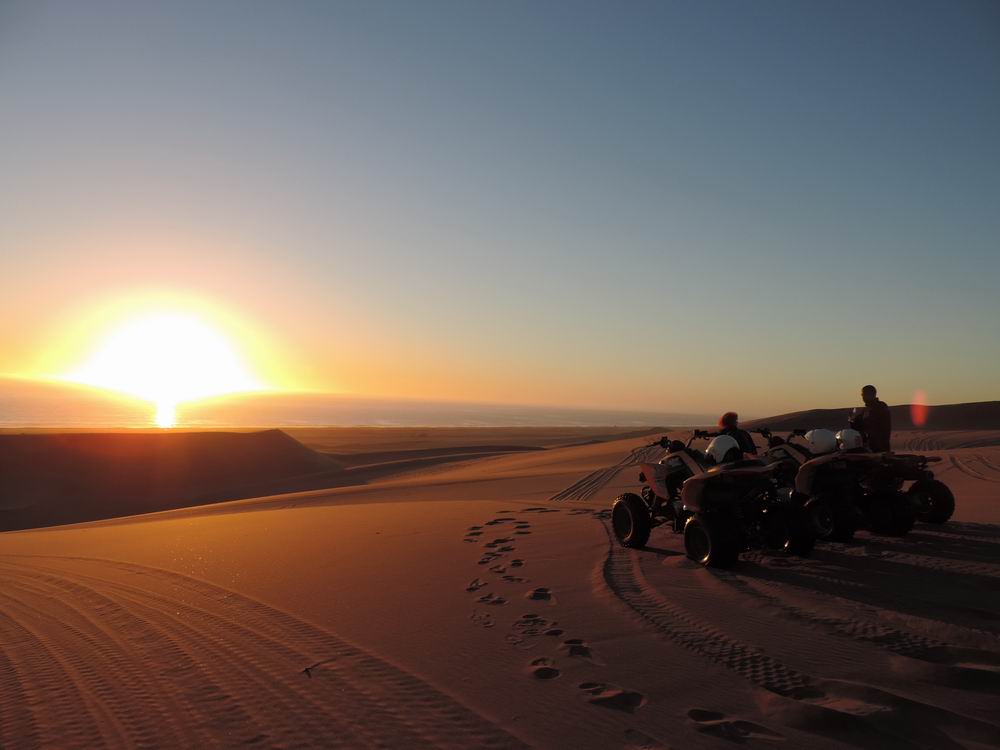 21/4 - Sunset in the Namibian sand dunes between Walvis and Swakop

21/4 - Solnedgang i de Namibiske sanddynene mellom Walvis og Swakop.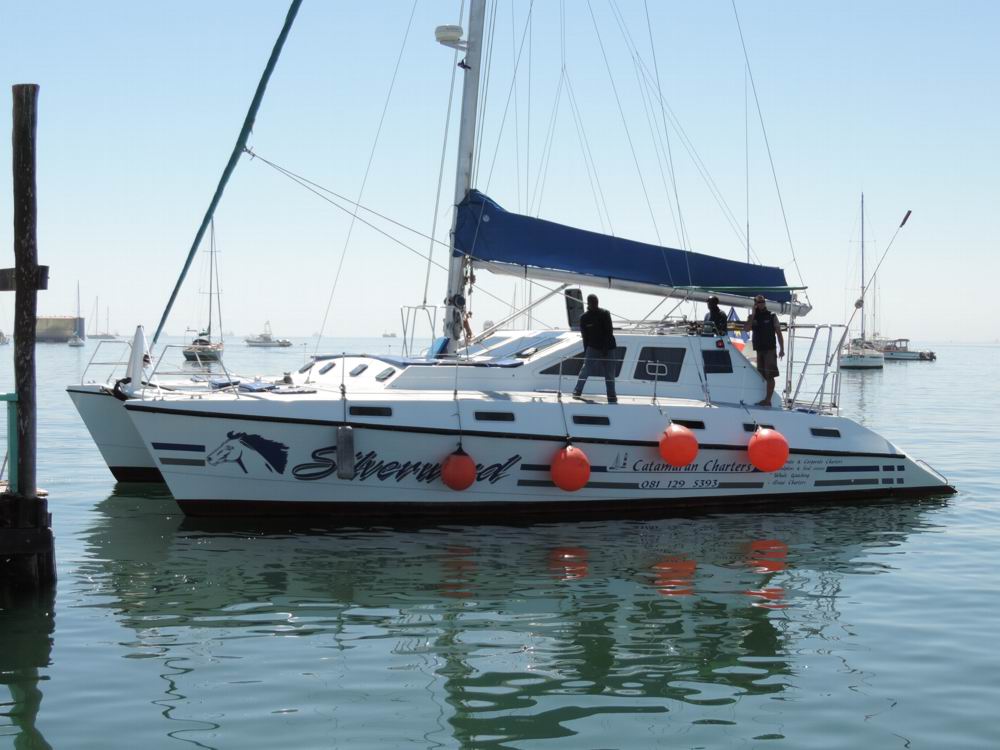 22/4 - Today we went on a tour with Marco and his crew on the Silverwind to watch sea lions and other creatures ourside Walvis bay. The wildlife is amazing!

22/4 - Idag var på tur med Marco og hans mannskap på Silverwind får å se på sjøløver og andre skapninger utenfor Walvis bay. Dyrelivet er fantastisk.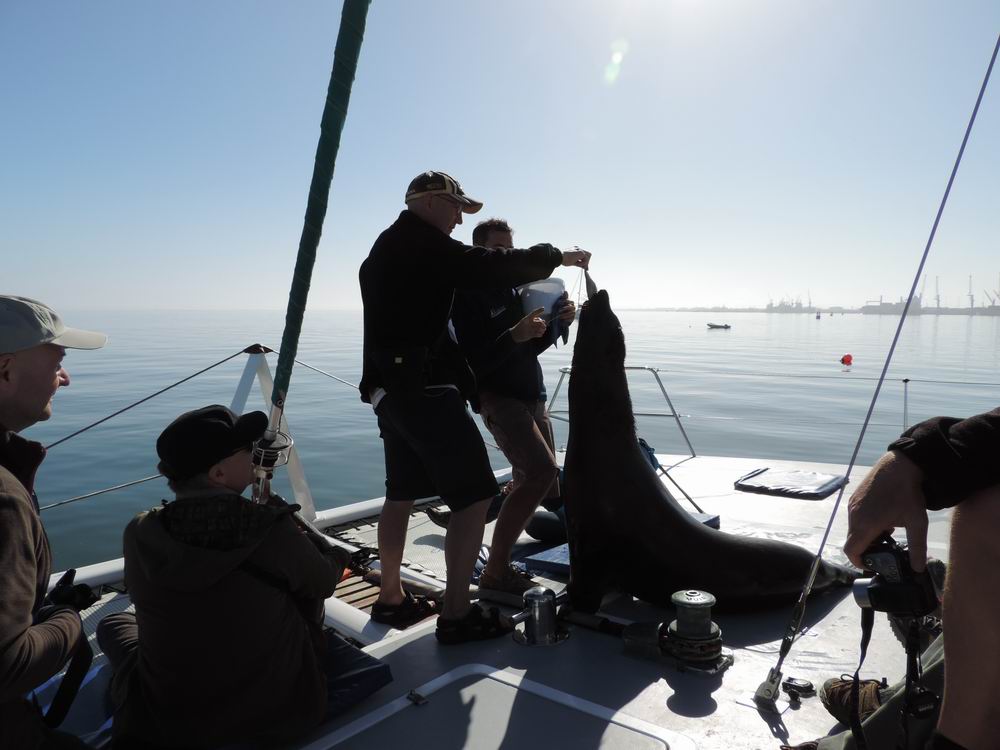 22/4 - This sea lion actually came on board and we could feed him - these ARE wild animals but they are treated well so most of them are not afraid of humans - same goes for the peilicans.

22/4 - Denne sjøløva kom faktisk ombord og vi kunne mate ham - disse dyrene er VILLE men de blir behandlet bra og de fleste er ikke redde for mennesker - det samme gjelder pelikanene.
22/4 - We could also pet some of the sea lions - soft and wet fur....

22/4 - Vi kunne også klappe noen av sjøløvene - myk og våt pels...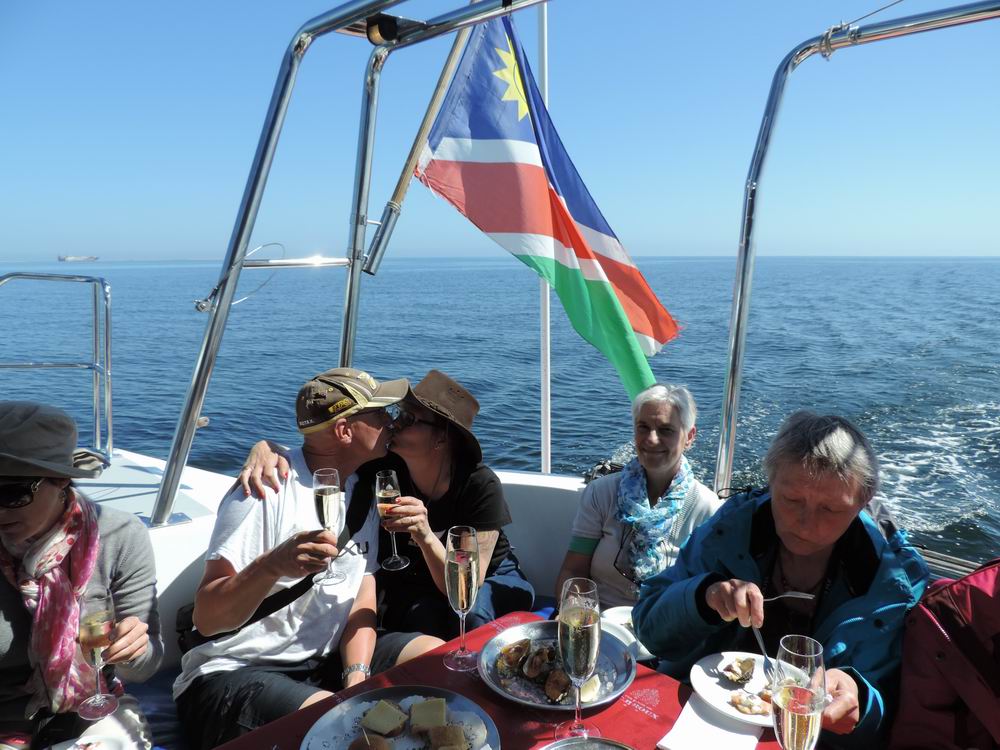 22/4 - The tour ended with a lunch consisting of various dishes including fresh oysters, springbok and calamar which we chased down with sparkling wine.

22/4 - Turen ble avsluttet med lunch som besto av mange retter inkludert ferske østers, springbok og calamares som vi skylte ned med boblevin.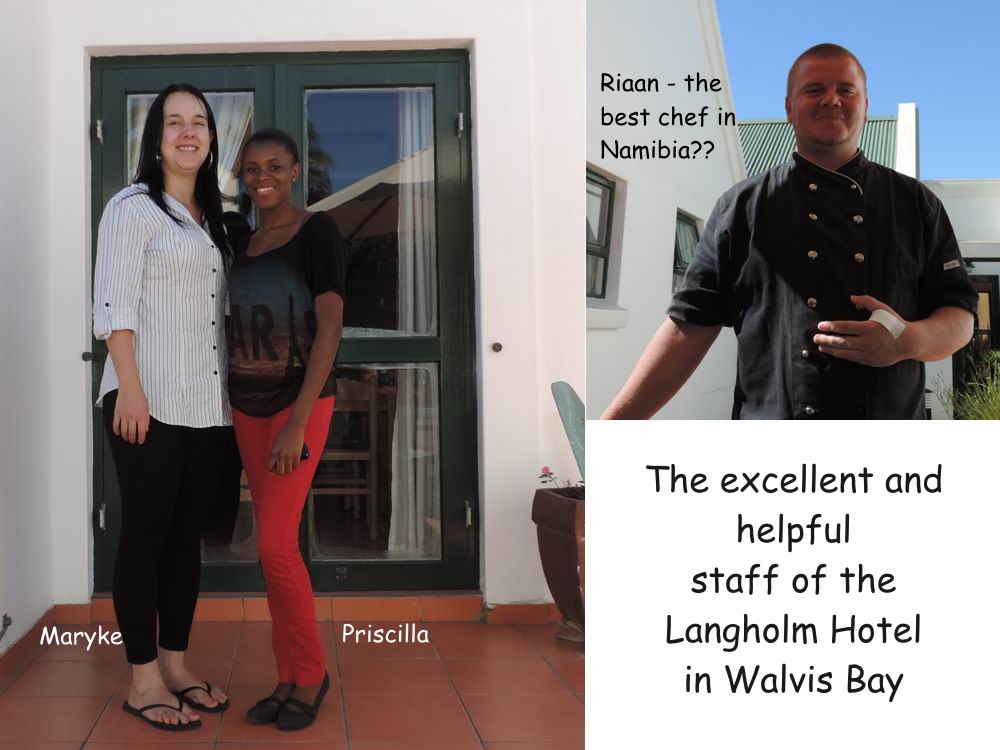 22/4 - The staff at The Langholm - they have helped us A LOT! Tks guys!

22/4 - Betjeningen på Langhom hotell - de hjalp oss en hel MASSE! Takker!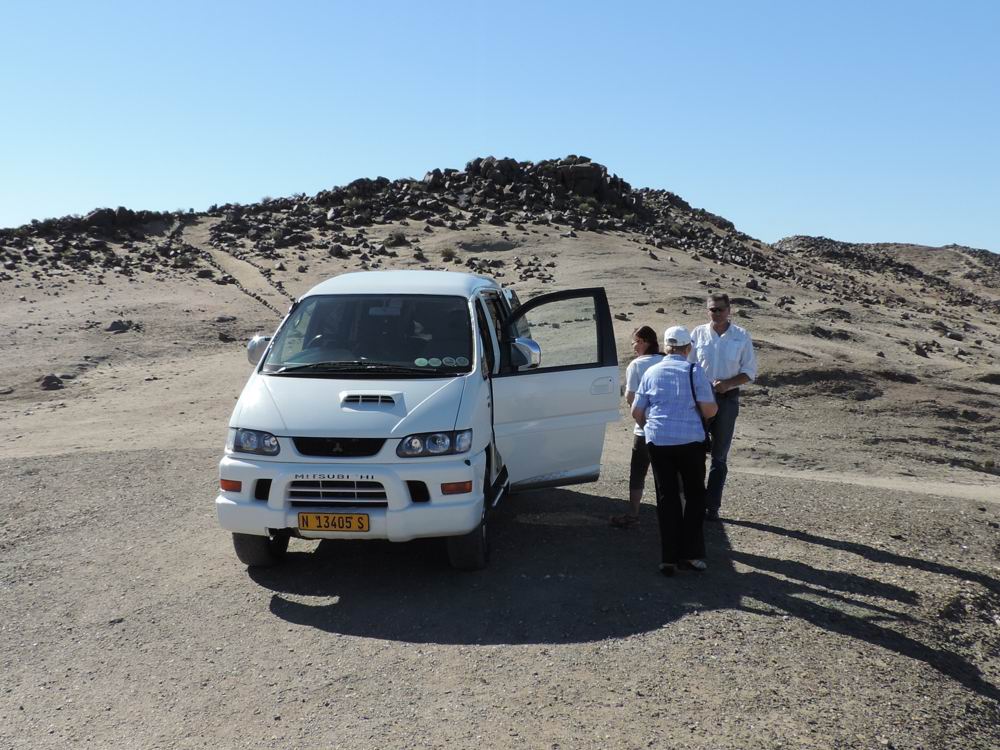 23/4 - It's time to explore the desert and the moon landscape outside Swakopmund. Can there be any life here at all??

23/4 - På tide å utforsker ørkenen og månelandskapet utenfor Swakopmund. Kan det finnes noe liv her??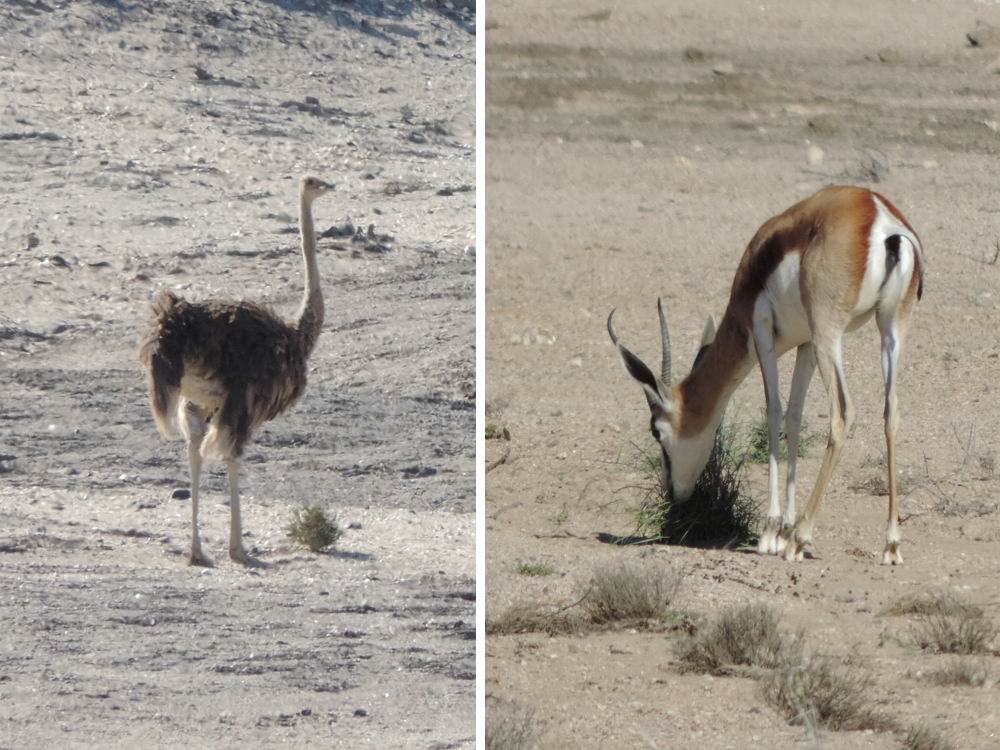 23/4 - Oh yes, the desert if full of life, including Jurassic Park chickens and springbok - we saw quite a few of these feeding on what ever they managed to find.

23/4 - Å ja, ørkenen er full av liv, inkludert kyllinger fra Jurassic Park og springbok - vi så en god del av disse som spise det de klarte å finne.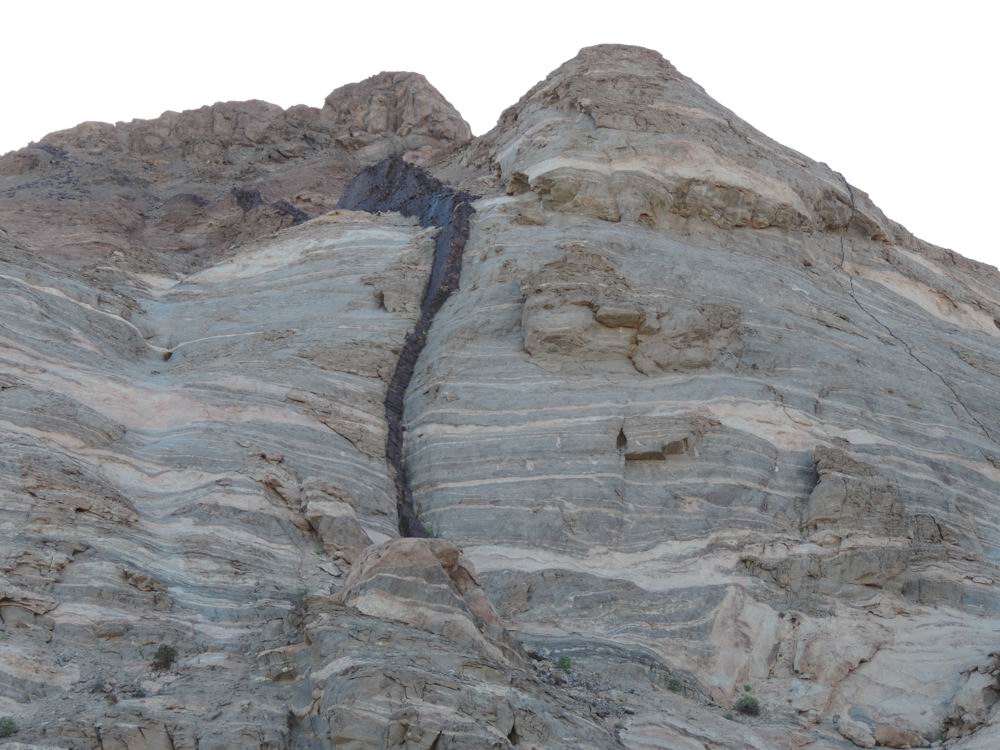 23/4 - This rock contains uranium - Namibia has got a lot of uranium in the desert.

23/4 - Denne fjellknausen inneholder uran - Namibia har masse uran i ørkenen.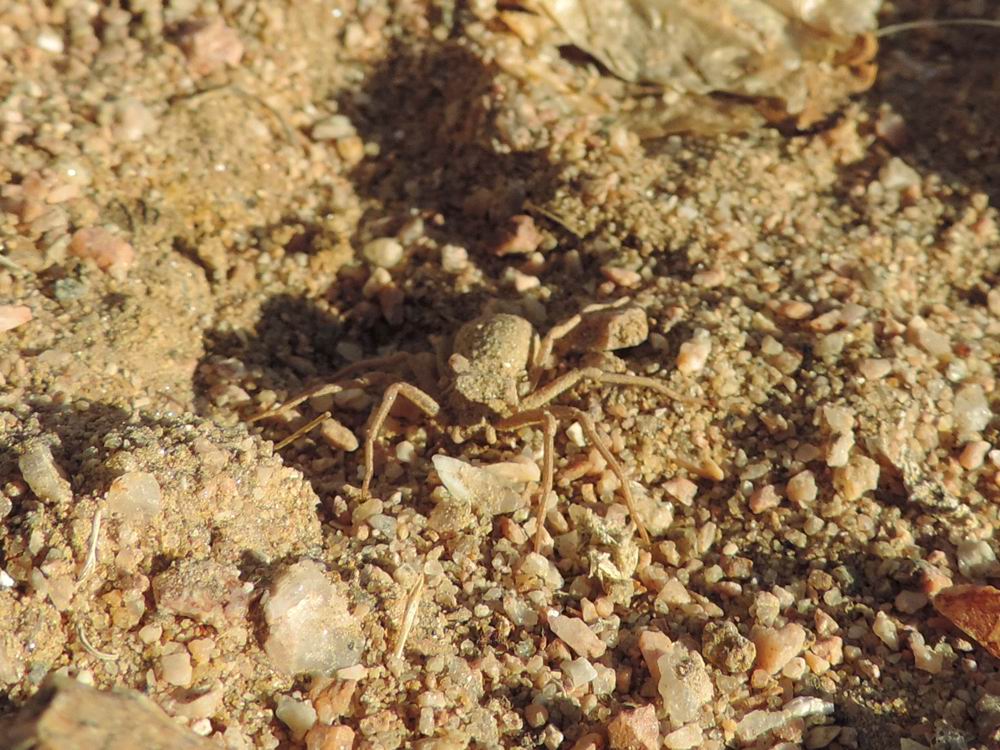 23/4 - A little creepy spider - a bite from this and it's good bye, but fortunately it's fangs have problems penetrating human skin - so we survived....

23/4 - En skumme liten edderkopp - et bitt fra denne og det er kvelden, men heldigvis har huggtennene problemer med å trenge gjennom menneskehud - så vi overlevde...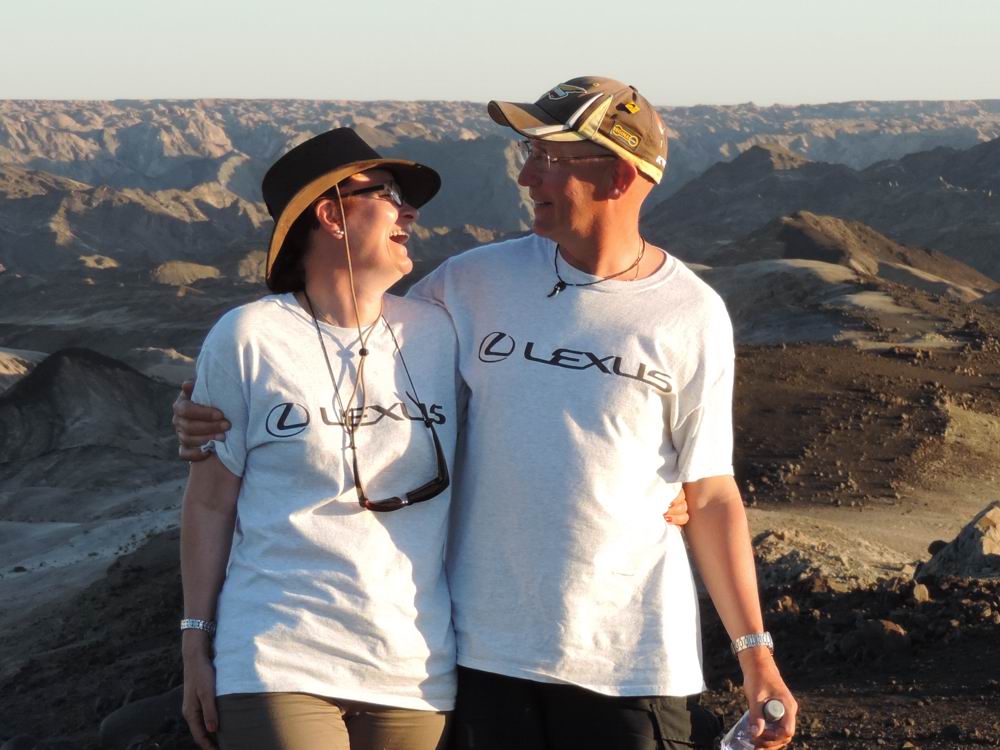 23/4 - Yes, we're happy!

23/4 - Ja, vi er lykkelige!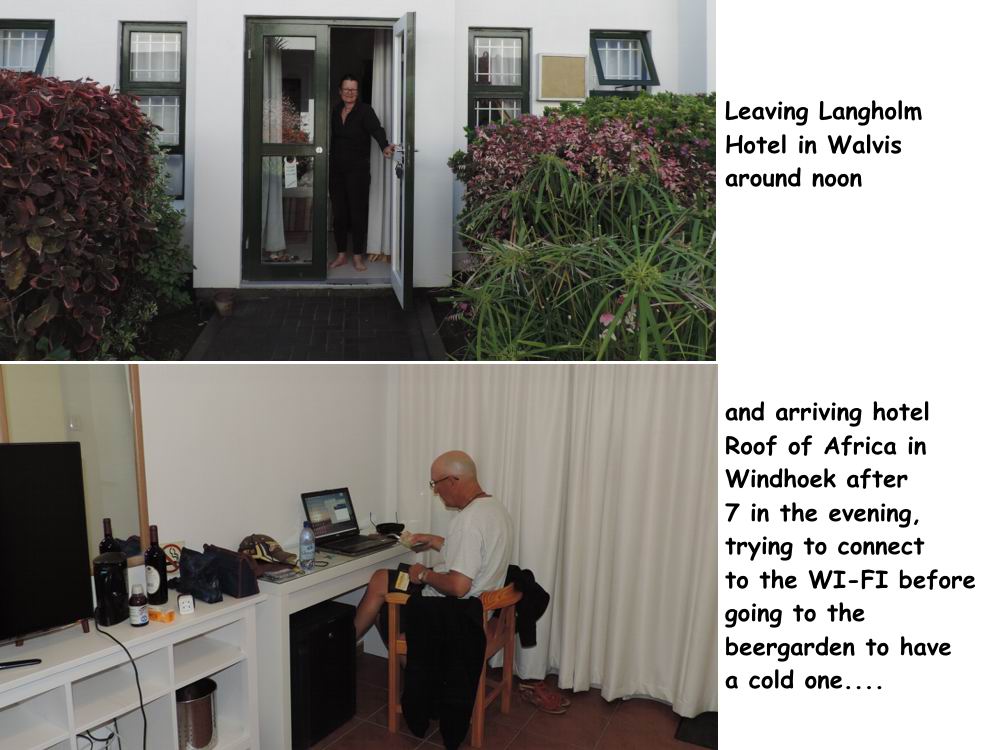 24/4 - Leaving Langholm - going back to Roof of Africa in Windhoek after a LOVELY time in Walvis.

24/4 - Vi forlater Langholm og drar tilbake til Roof of Africa i Windhoek etter en VIDUNDERLIG tid i Walvis.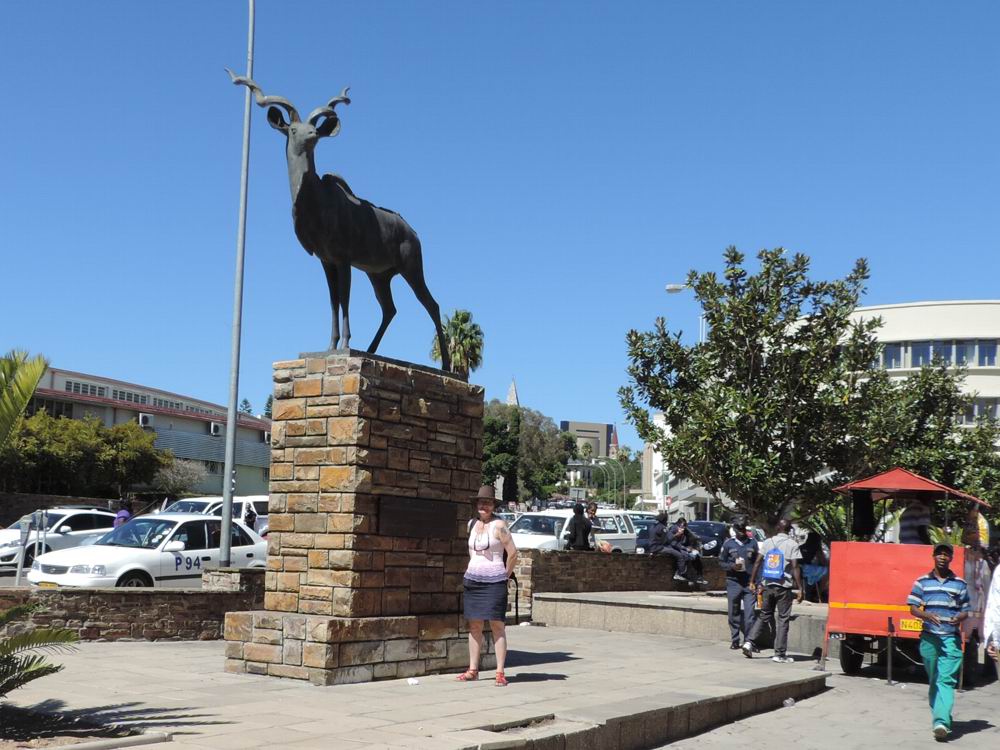 25/4 - I call this photo "The Kudu and the Norwegian" - Independence Avenue Windhoek. (I hope it's a kudu and I am quite sure it's a Norwegian...)

25/4 - Jeg kaller dette bildet "Kuduen og Nordamen" - Independence Avenue Windhoek. (Jeg håper det er en kudu og jeg er temmelig sikker på at det er en nordame....)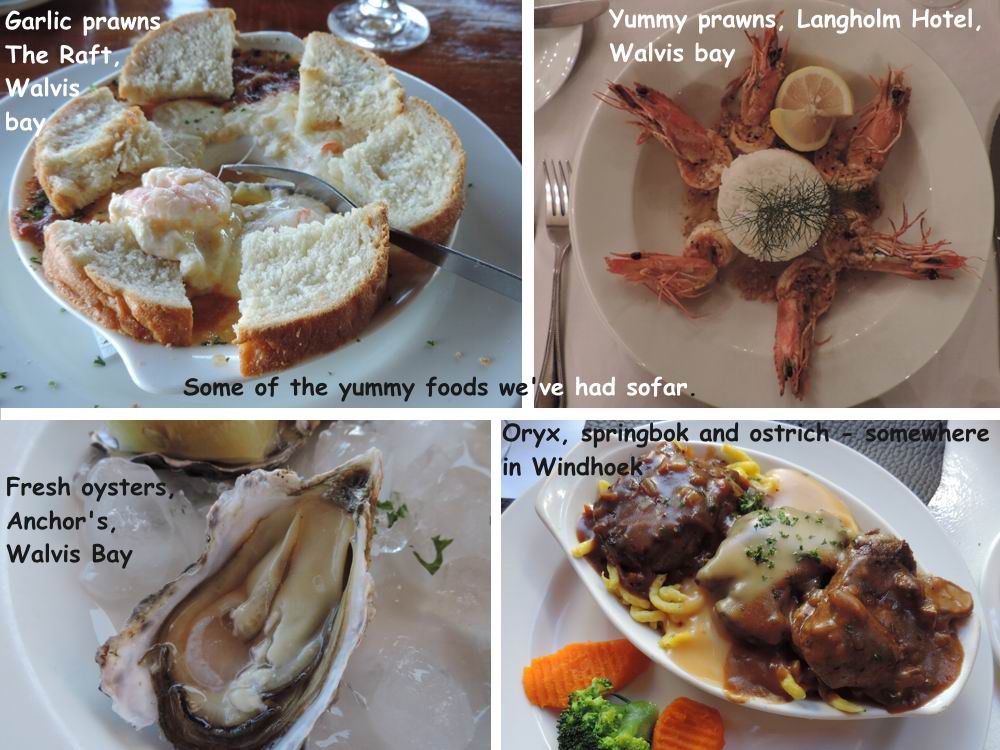 25/4 - And the winner is.. don't know - everything is soooo good however, we've never had such good oysters before - they had only been out of the water a few minutes when they were consumed by us. Namibian oysters from Walvis bay are first class.

25/4 - Og vinneren er... vet ikke - alt smaker såååå godt men vi har aldri spist så gode østers før - de ble dratt opp av sjøen bare noen minutter før vi spiste dem. Namibiske østers fra Walvis bay er av ypperste kvalitet.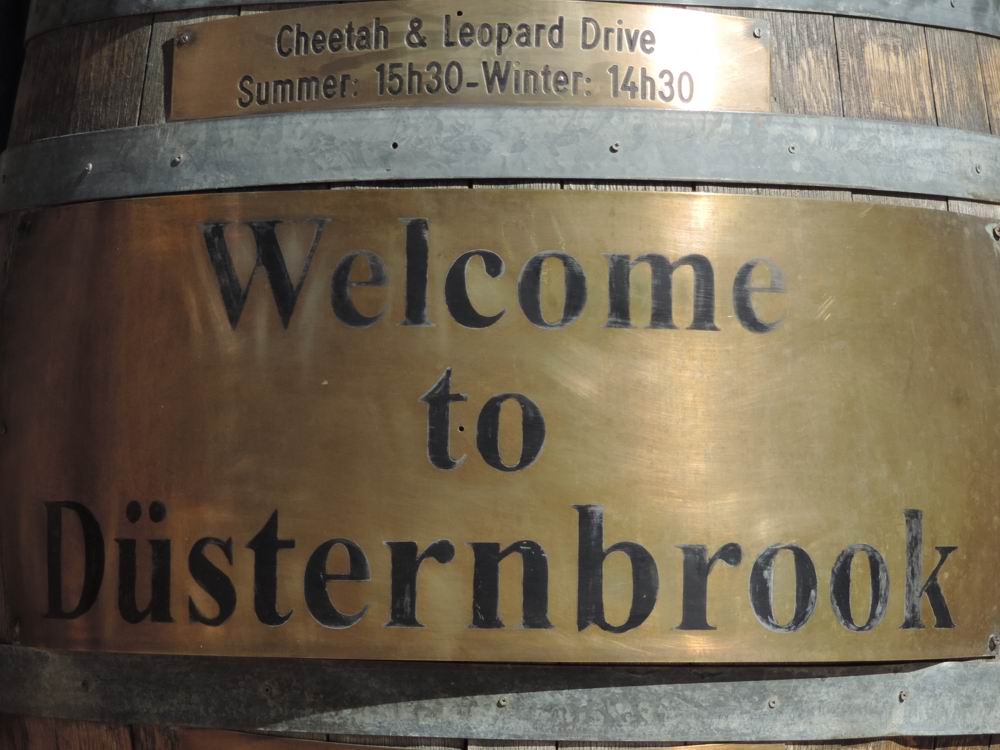 26/4 - Time to check out some pussycats so why not take a trip here - 45 minutes outside Windhoek.

26/4 - På tide å kikke litt på noen pusekatter så hvorfor ikke dra hit - 45 minutters kjøring fra Windhoek.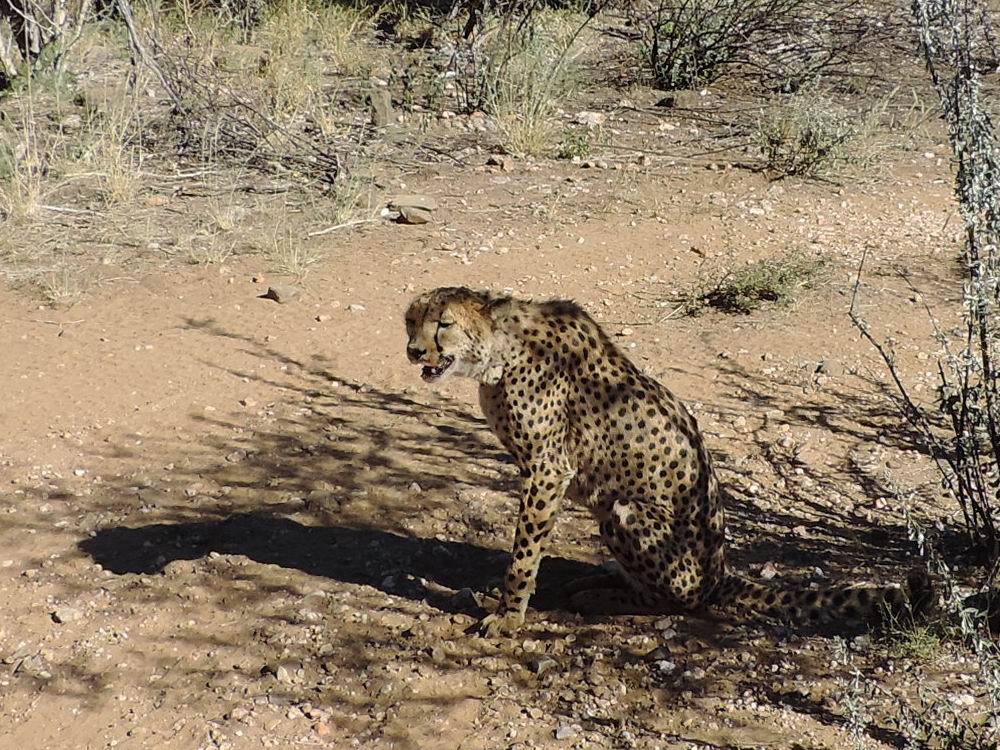 26/4 - Hmmmm.. many fat European tourists - which one shall I sink my teeth into first...

26/4 - Hmmmm....mange fete europeiske turister - hvilken skal jeg sette tennene i først...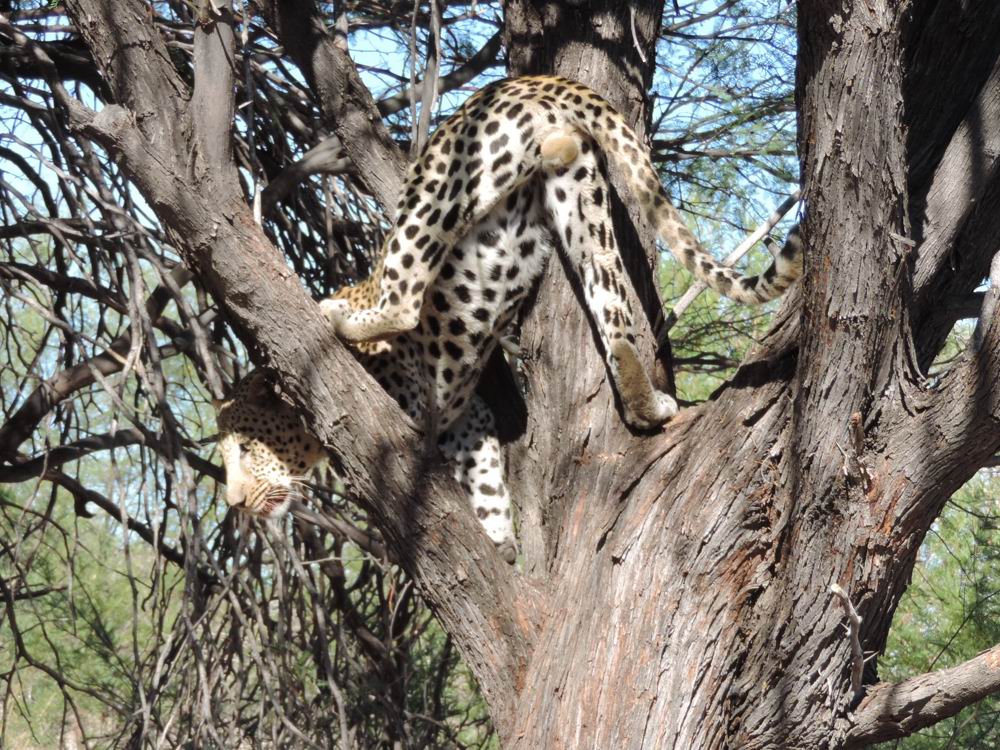 26/4 - Peekaboo!

24/4 - Titten tei! (eller hva det nå heter på norsk.)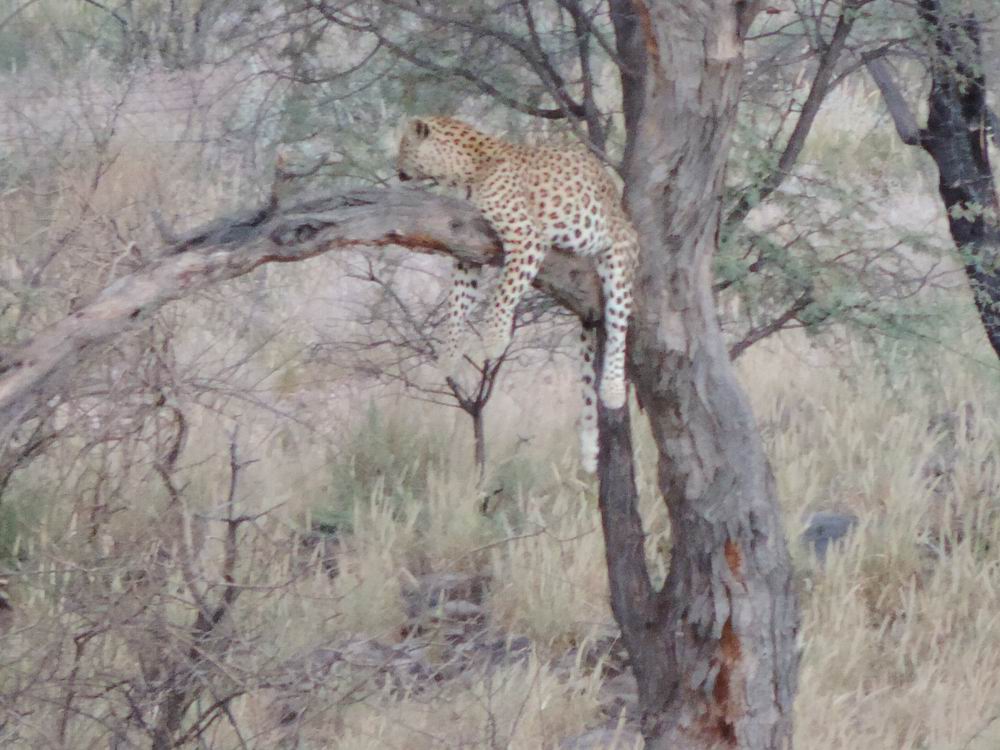 26/4 - The leopards prefer to spend the night in the tree to avoid black mambas and other less pleasant visitors. This photo was taken from the car approx 200 meters from the leopard.

26/4 - Leopardene foretrekker å tilbringe nattene i et tre for å slippe svarte mambaer og andre mindre trivelig besøkende. Dette bildet ble tatt fra bilen på ca 200 meters avastand.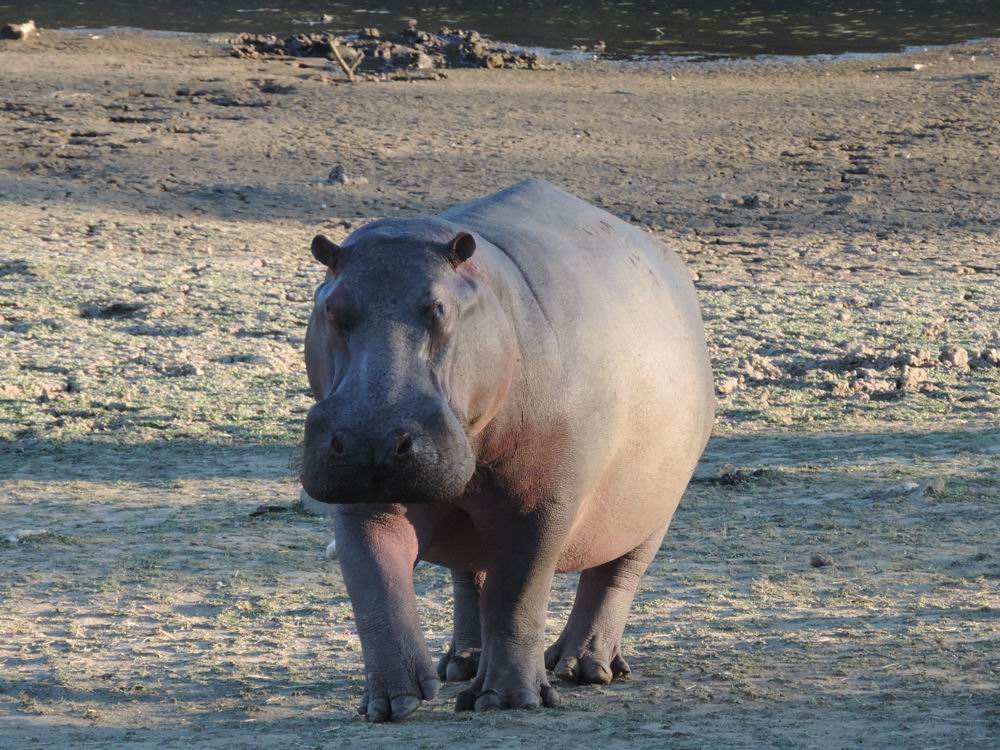 26/4 - "Come to me and I'll snap you in two!" According to the guide this is the nastiest killing machine in Africa....

And tonight is our last night in Nanibia for now...

26/4 - "Kome til med og jeg skal bite deg i to!" I følge guiden er dette den verste drapsmaskinen i Afrika...

Og så er det vår siste kveld i Namibia for nå.....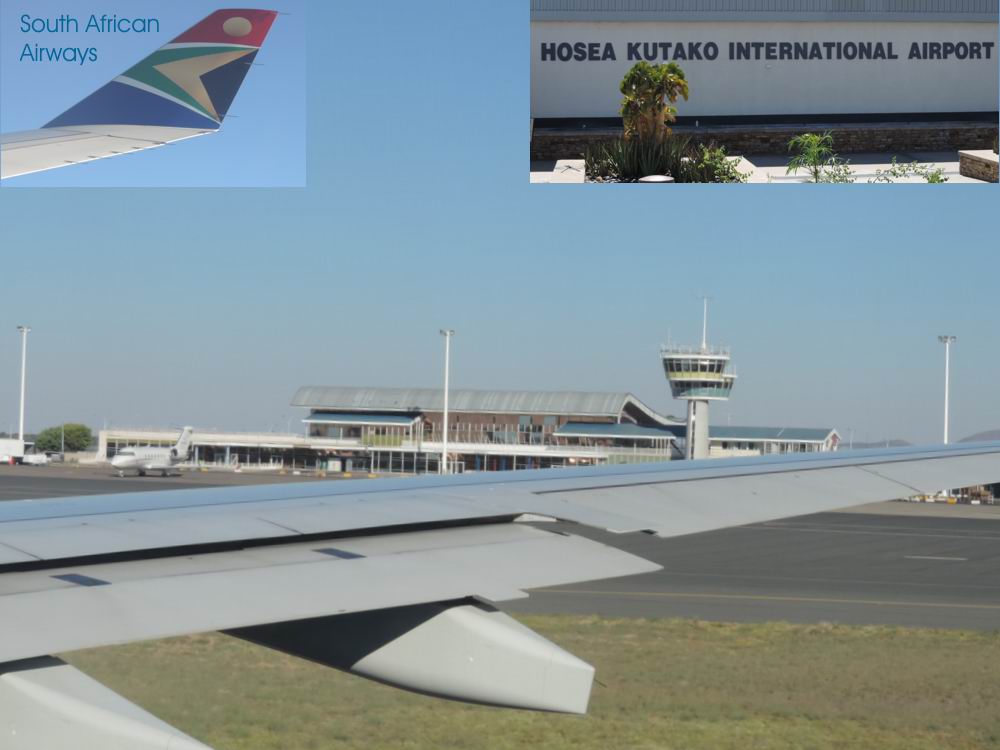 27/4 - Good bye Hosea Kutako airport, good bye Windhoek, good bye Namibia - we allready miss you but we want to come back soon!
We arrived our home in Oslo 28/4 12.20 hours; safe and sound and a bit cold...

27/4 - Ha det Hosea Kutako flyplass, ha det Windhoek, ha det Namibia - vi savner dere allerede men vi vil kommer tilbake så snart vi kan!
Vi kom hjem til Oslo 28/5 kl. 12.20; i god form men litt kalde...
2/5 - Now we've been home a few days and the Namibia experience has been party processed so we have some afterthoughts.
First of all, it seems like we've been bitten by the Africa bug - we cannot stop thinking or talking about our
vacation and all the fine moments we had in Windhoek and Walvis.
We already miss the country and the lovely people we met there and cannot wait to get back to explore the country
even more.
So.. what was so great?? Hmmmm.. the people of Namibia are so friendly and helpful and the climate is great.
Cool at night and warm during the day - what more can we ask for?
The wildlife is fantastic and the country is very clean - one can even drink tap water!
Something we did not expect, was the lack of busses and trains between cities - this is weird for an European.
However, taking a small shuttle or taking a taxi is no problem, so at the end of the day, moving around in Namibia is no problem.
The food is so fresh and tasty,(and so much of it - we sometimes had to order childrens' portions to be able to eat it..) and the oysters from Walvis are definitely the best oysters we've ever had.
Biltong (Namibian beef jerky made of beef or game) is very tasty.
What did we miss about Norway? - our cat Fjadde of course, Norwegian coffee! and high speed internet... he,he

2/5 - Nå har vi vært hjemme noen dager og har delvis fordøyd Namibiaopplevelsen og da har vi noen ettertanker.
Aller først.. det ser ut som om vi har blitt bitt av Afrika basillen - vi kan ikke slutte å tenke eller snakke om ferien
og alle de fine stundene vi hadde i Windhoek og Walvis.
Vi savner allerede landet og de flotte menneskene vi møtte og venter bare å at vi kan reise tilbake og utforske landet mer.
Så.. hva var så bra?? Hmmm.. det namibiske folket er veldig vennlig og hjelpsomme and klimaet er helt topp.
Kjølig om kvelden og varmt om dagen - hva mer kan man ønske seg.?
Dyrelivet er fantastisk og det er veldig rent og fint i landet - man kan til og med drikke vannet i springen!
Det vi ikke forventet var mangelen på busser og tog mellom byene - dette er merkelig for en europeer.
Men, det er ikke noe problem å ta en minibuss eller en taxi, så alt i alt er det greit å forflytte seg rundt i Namibia.
Maten er smakfull og fersk og fin, og østersen fra Walvis er den beste østersen vi noen gang har spist. Biltong er også nydelig (Namibisk tørkakjøtt av stofe eller antiloper). Porsjonene er ofte så store at vi måtte bestille barneporsjoner for å klare å spise alt.
Hva savnet vi fra Norge? - katten vår Fjadde selvsagt, norsk kaffe! og raskt internett...he,he