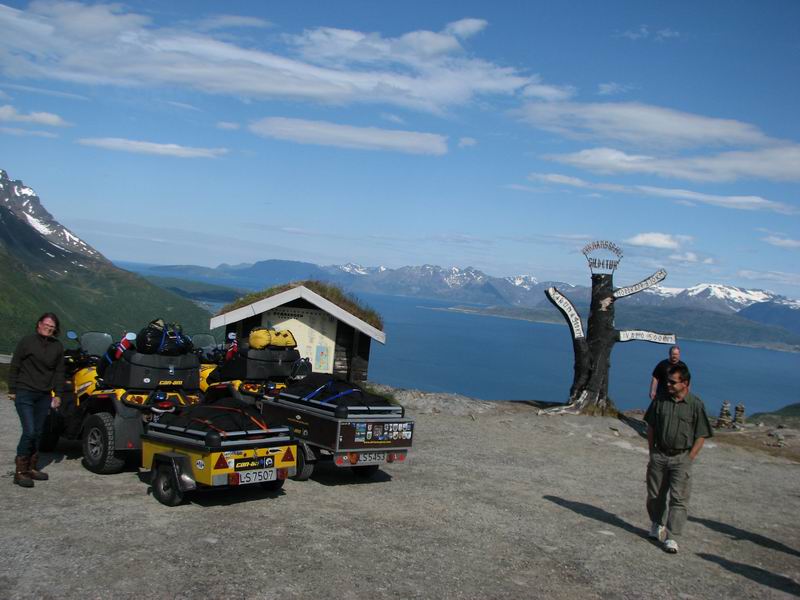 Kvænangsfjellet - beautiful view!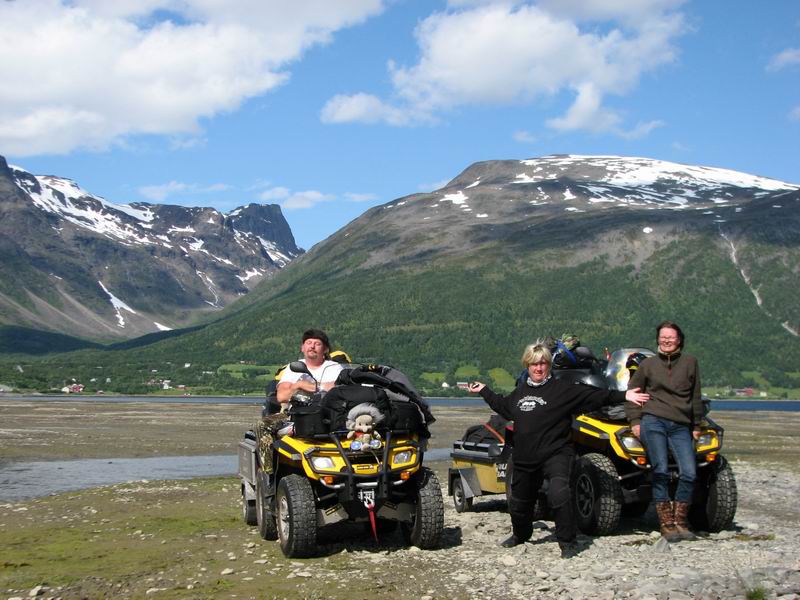 A short stop somewhere in the Kvænangen area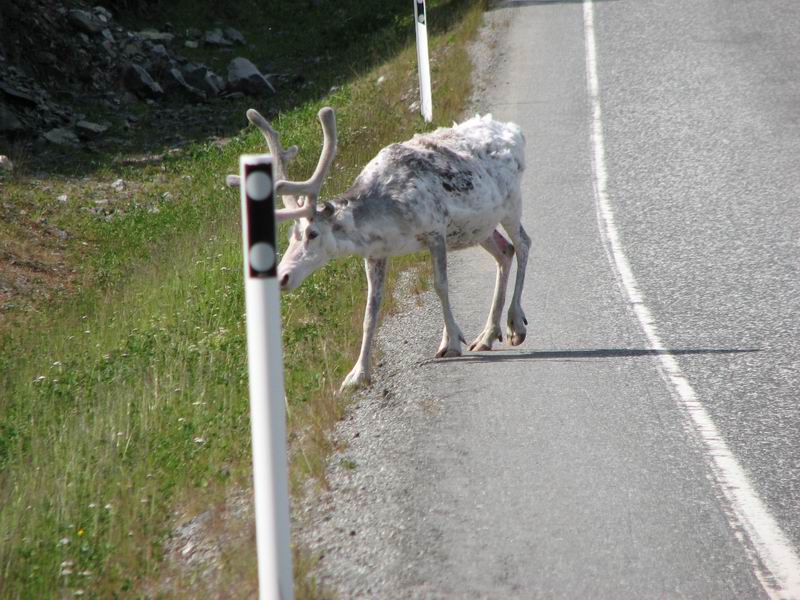 This little fellow was wandering about along the E6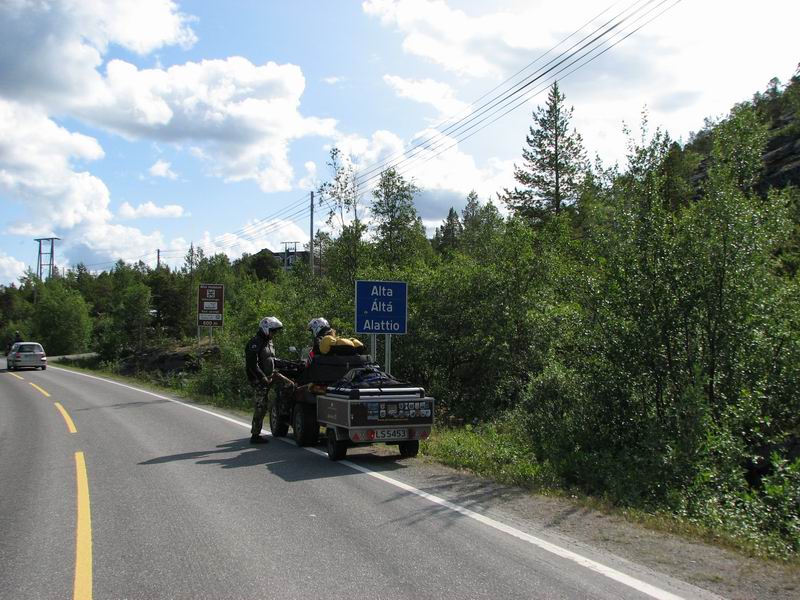 Alta!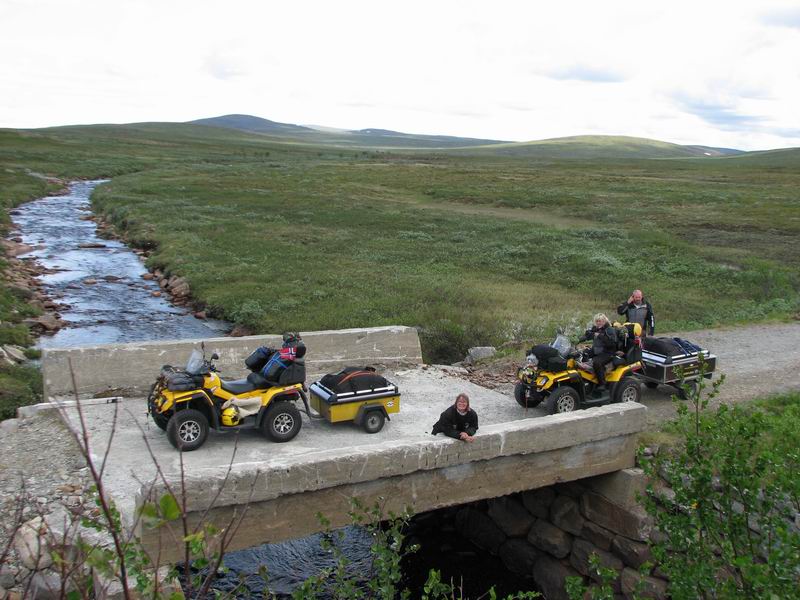 On Sennalandet, between Alta and Skaidi - our destination today is Repparfjorden, (which we have reached by the way...) approximately 160 km from the North Cape

In the evening Erik (Esol) from Kvalsund came to see us on his Outlander 400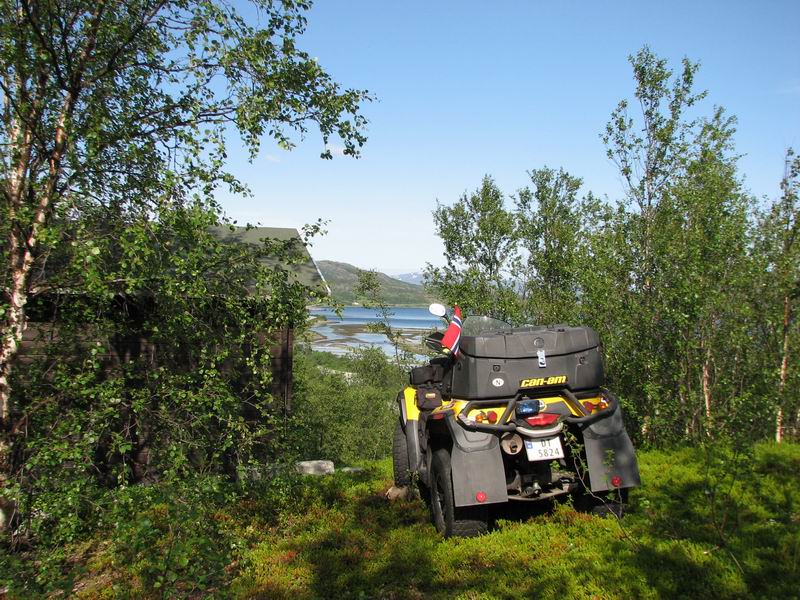 In the hills in Repparfjorden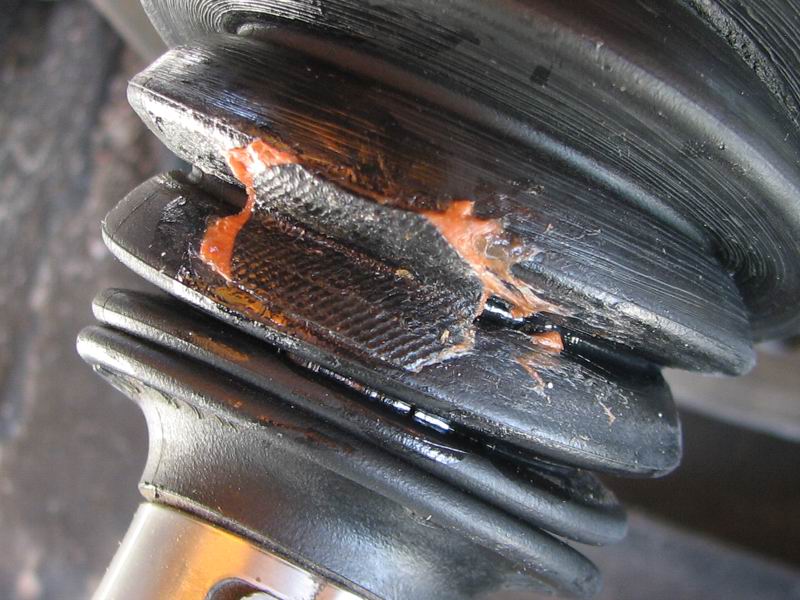 "HOUSTON, WE HAVE A PROBLEM!" The drive shaft boot right side front is cracked and grease was being forced out - we have a serious problem - I have done a preliminary repair but the boot has to be replaced - I'll have to go to the can-am dealer in Rypefjord tomorrow to see if they can help us.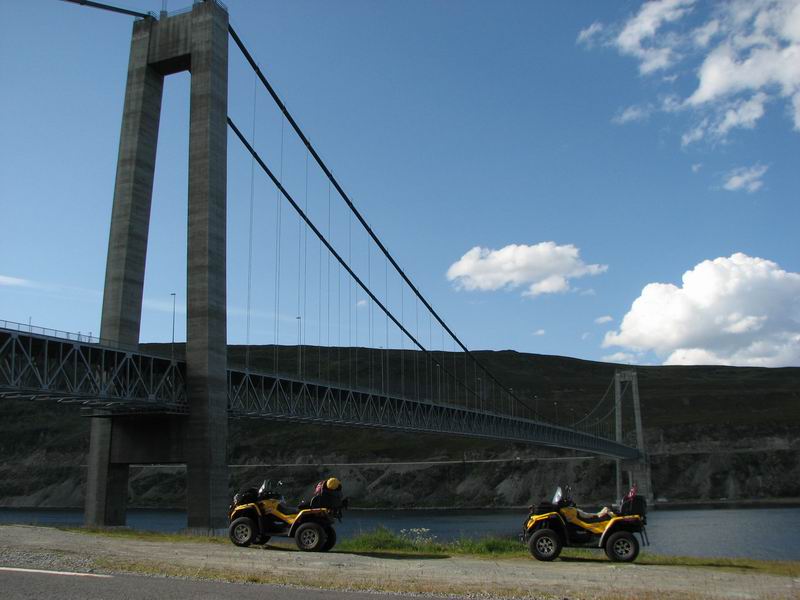 After I put the patch on the drive shaft boot, we went for a ride to Kvalsund where we visited the Kvalsund bridge.

13/07 - around 2 p.m. it was time to leave Repparfjorden - Erik and his daughter came to say good bye - Eriks daughter loves to ride with her father!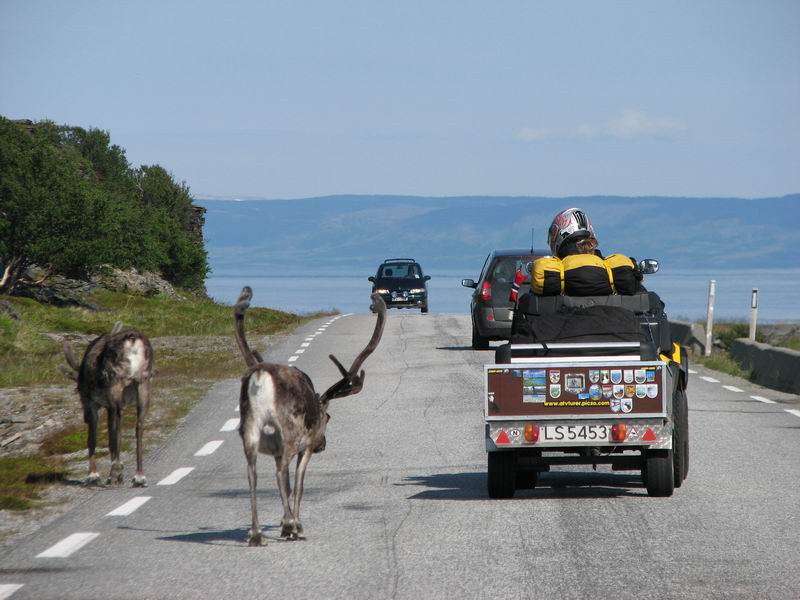 Somewhere on the road to Honningsvåg - funny looking sheep? They were everywhere...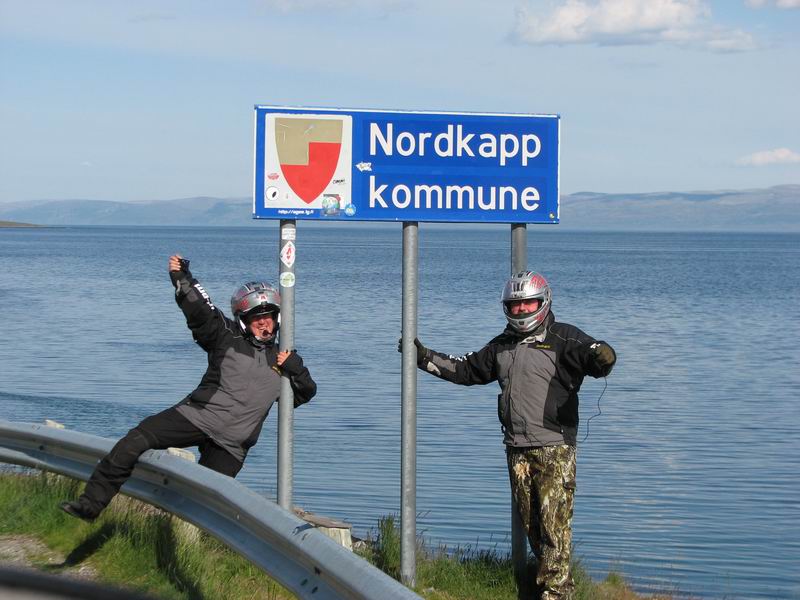 Nordkapp kommune - still a few kilometers to our destination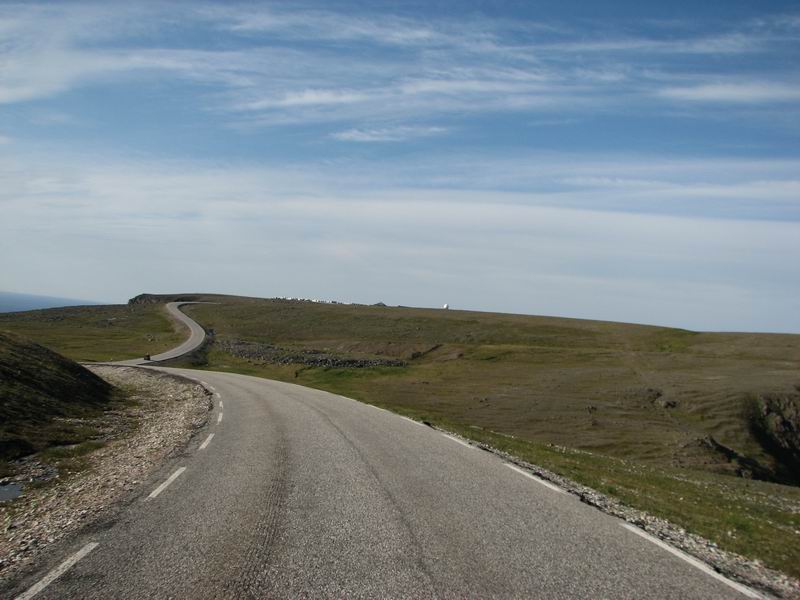 Approaching the North Cape - no trees, no bushes due to the harsh weather.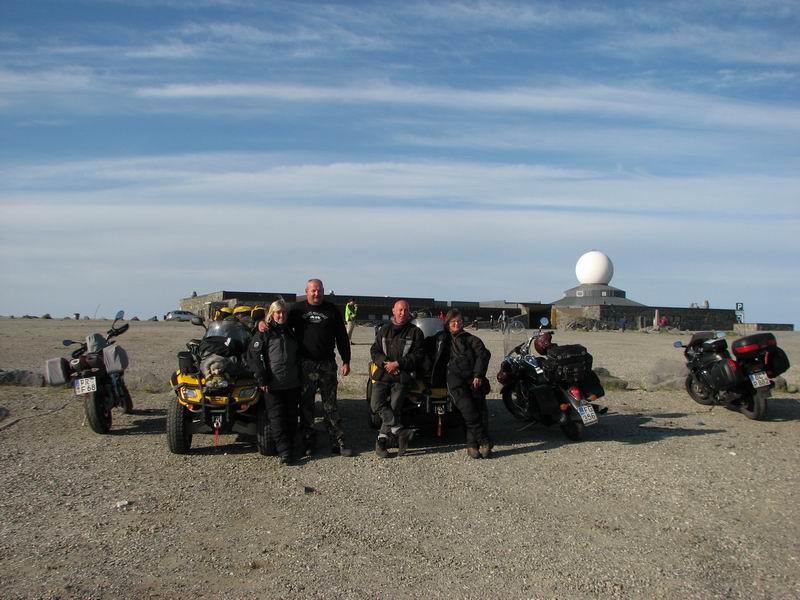 North Cape - we reached our destination around 5 p.m. om the 13th of July.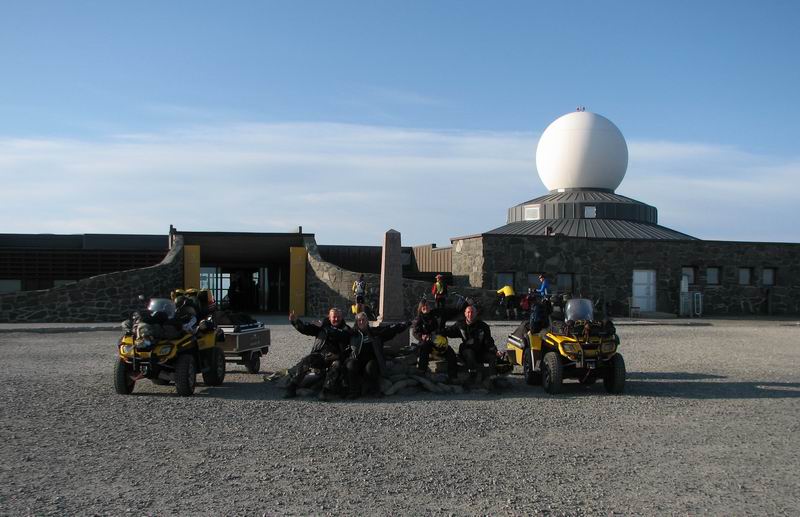 We got permission from the management to take photos in front of the main entrance.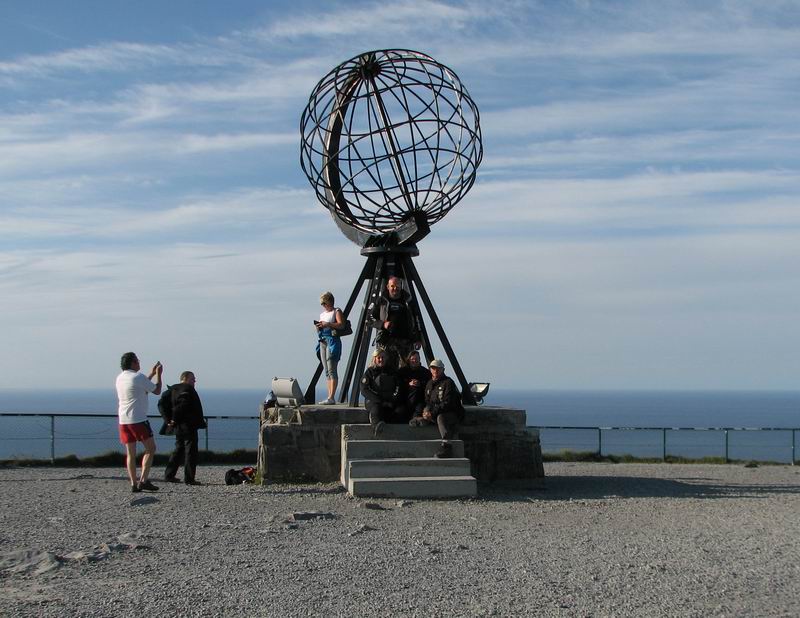 This is as far north as it's possible to get in Europe.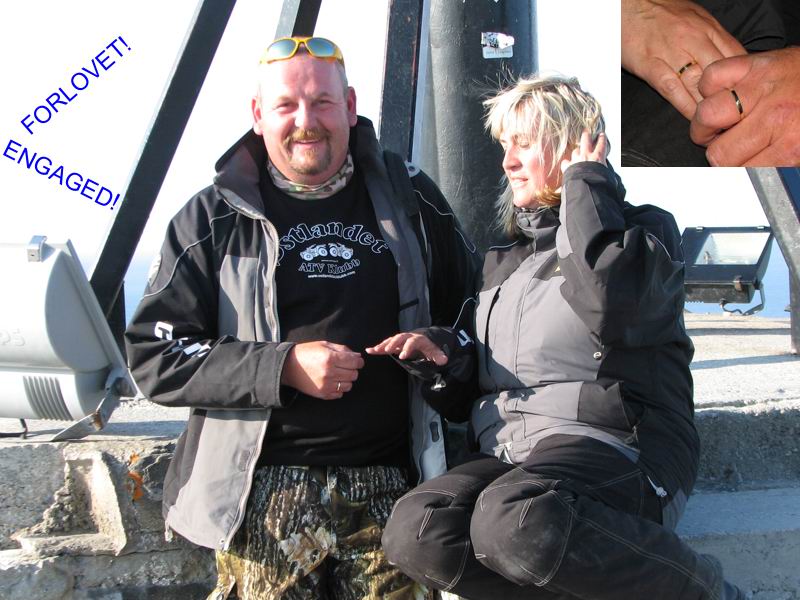 SURPRISE!!! Pål Vidar and Randi got engaged on the North Cape on July 13th 2009 at approxuimately 18.00 hours - congratulations!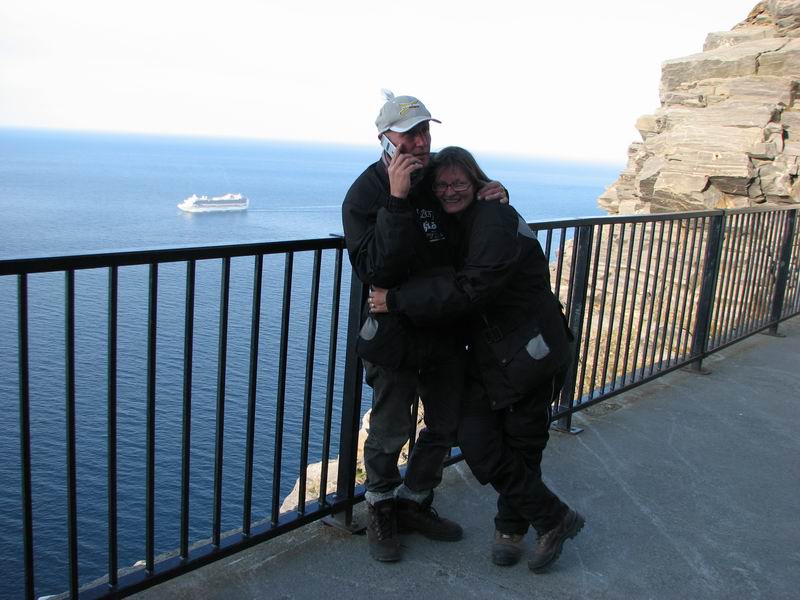 Always on the phone - a cruise ship in the back ground - we were so lucky with the weather - clear and sunny and "warm" wind.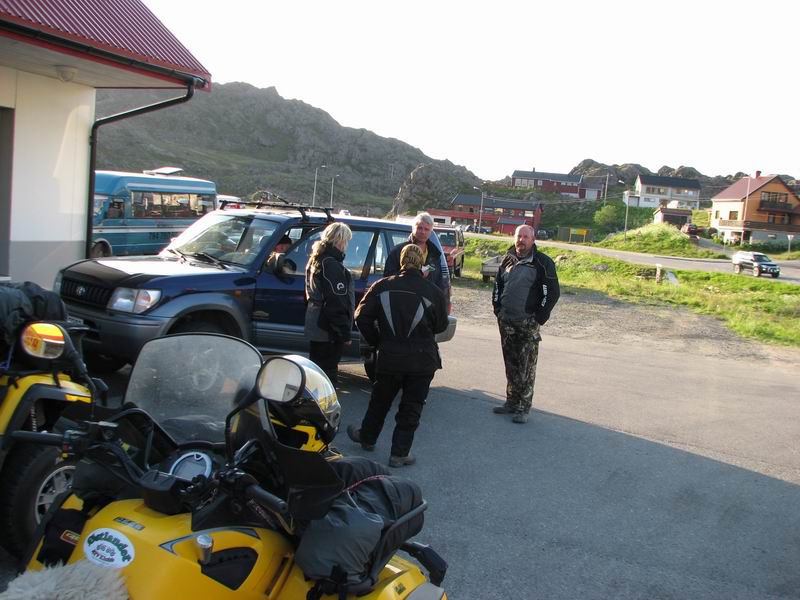 Back in Honningsvåg for petrol - our destination was Lakselv where we said good bye to the newly engaged - they were heading towards Kirkenes while we decided to spend a coupleof days with Sylvi's family. We will meet Pål Vidar and Randi i Karasjok in a couple of days time - then our ride back to the south starts....
NEWSFLASH! - I just got a message from Pål Vidar - they have reached Neiden - 750 km in one day!!! (466 miles)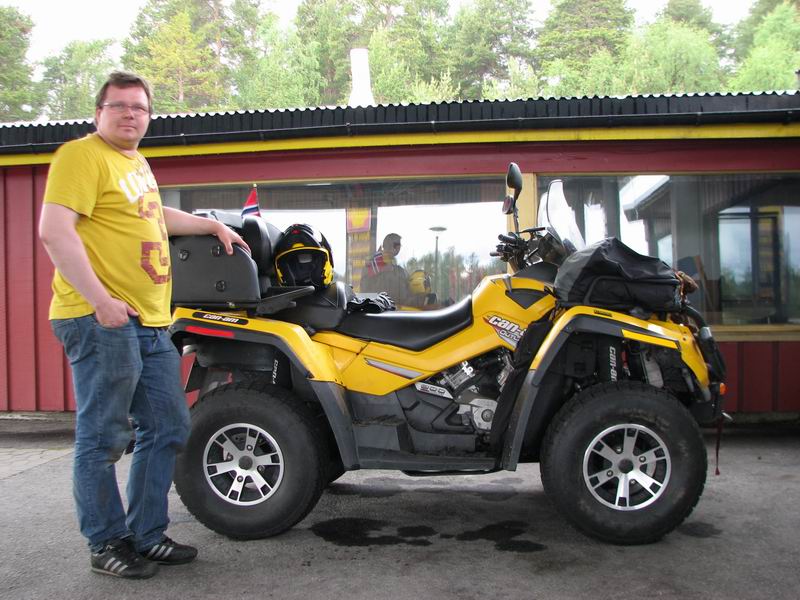 Ronald Isaksen had a drive shaft boot kit for us which we brought over to the can-am dealer, Frode Utsi, Karasjok. Excellent service!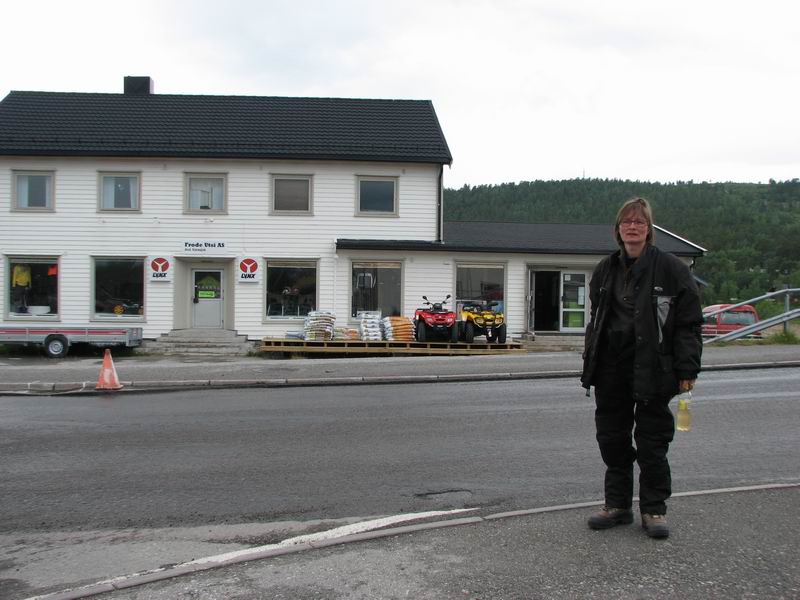 Frode Utsi, Karasjok - can-am dealer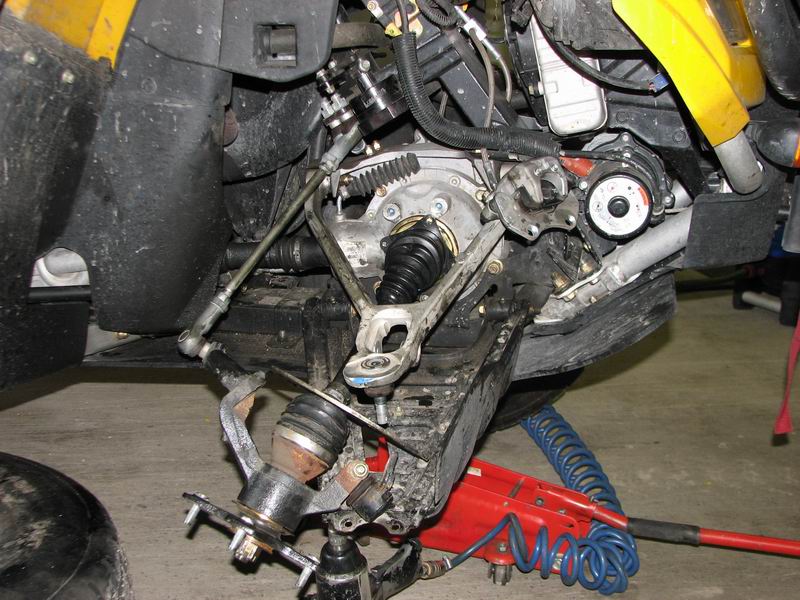 The new boot in place - free of charge - warranty.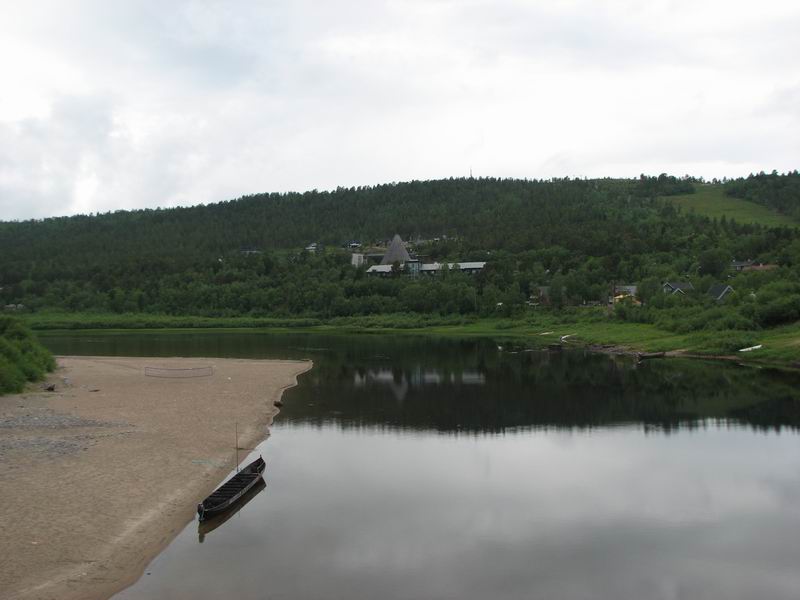 Karasjohka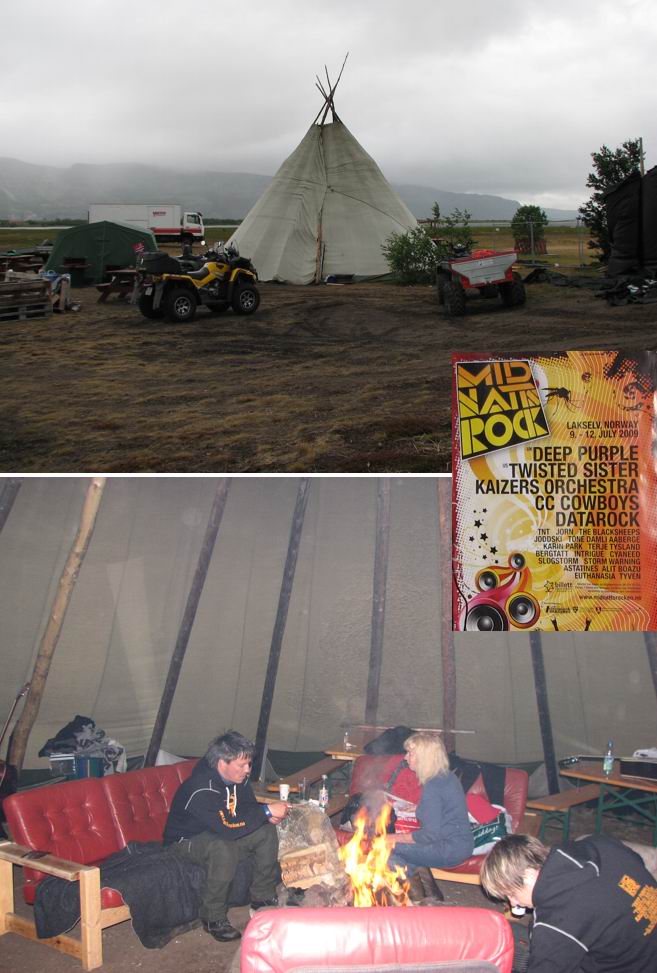 The Midnight Rock site in Lakselv and a few members of the management - 11.000 visitors - superstars like Deep Purple and Twisted Sister

Pål Vidar and Randi approaching Kirkenes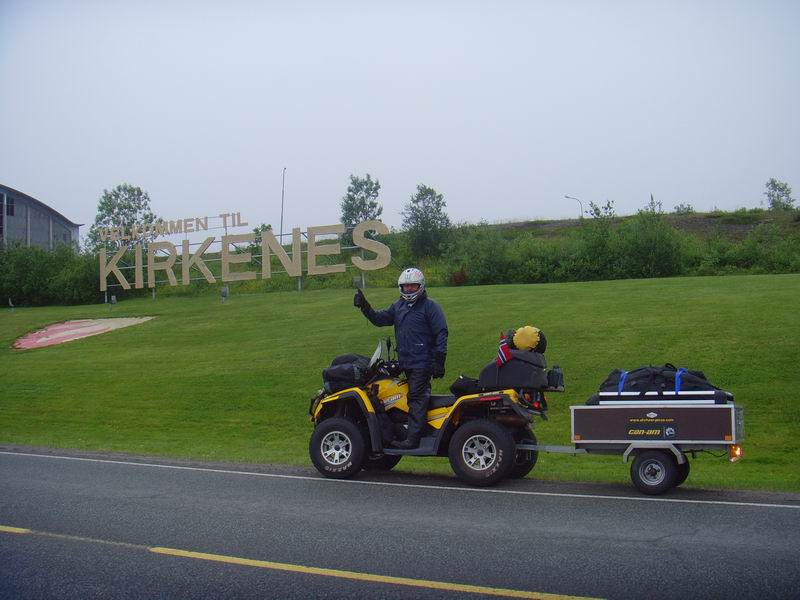 Kirkenes!! Yes, they made it!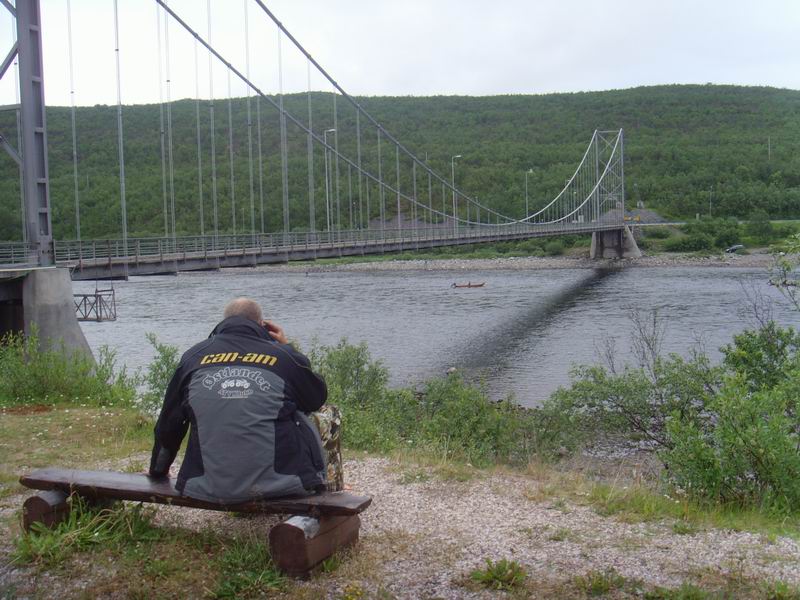 Tana Bru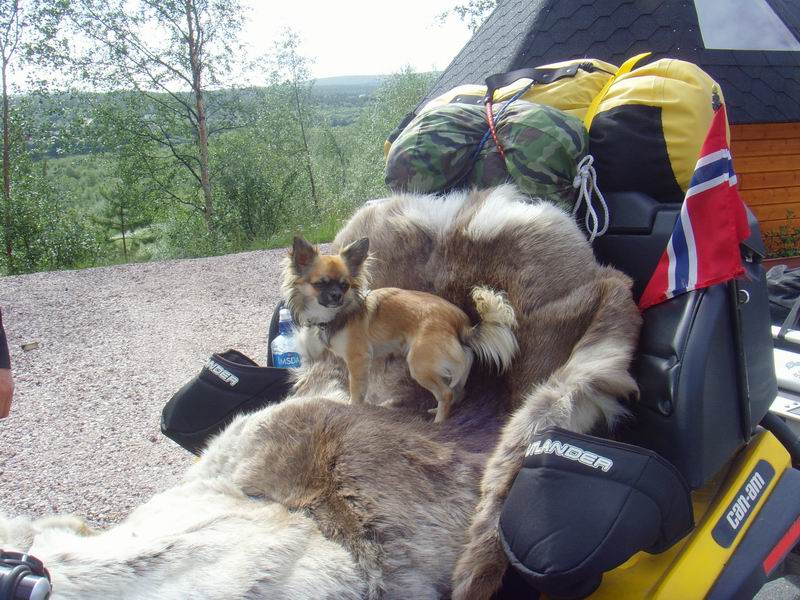 Karasjok camping site - this little fellow wanted a free ride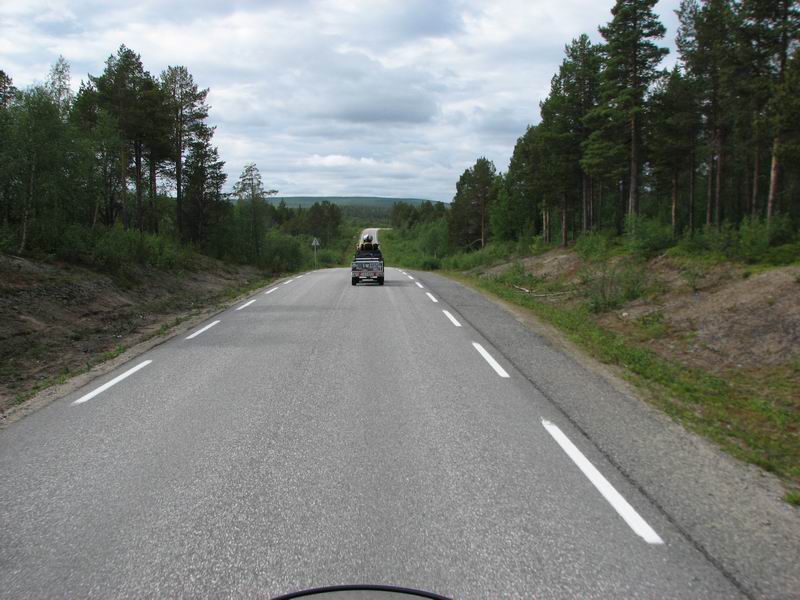 This morning (16/7) we left Lakselv to meet Pål Vidar and Randi in Karasjok - after enjoying a few cups of coffee together with Ronald and his lovely wife, we started our Rotaxes and headed for Kautokeino.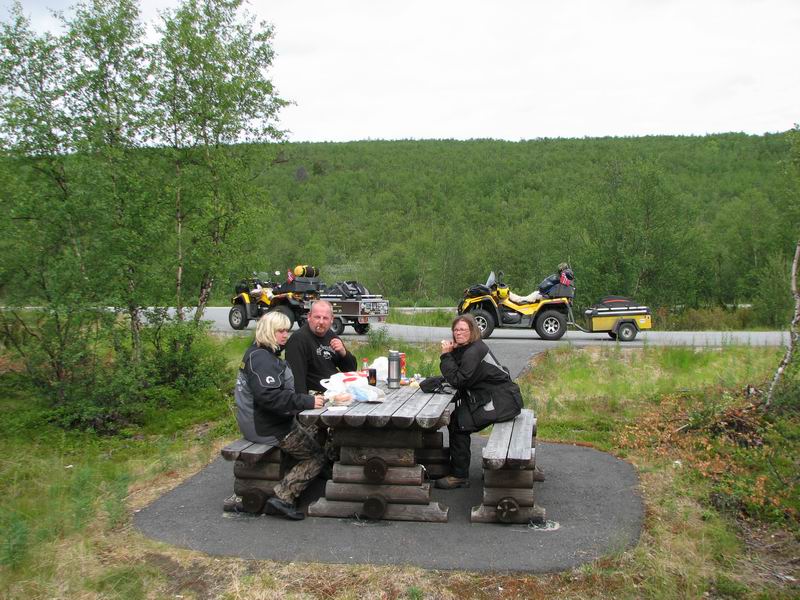 Somewhere between Karasjok and Kautokeino - lots of mosquitos!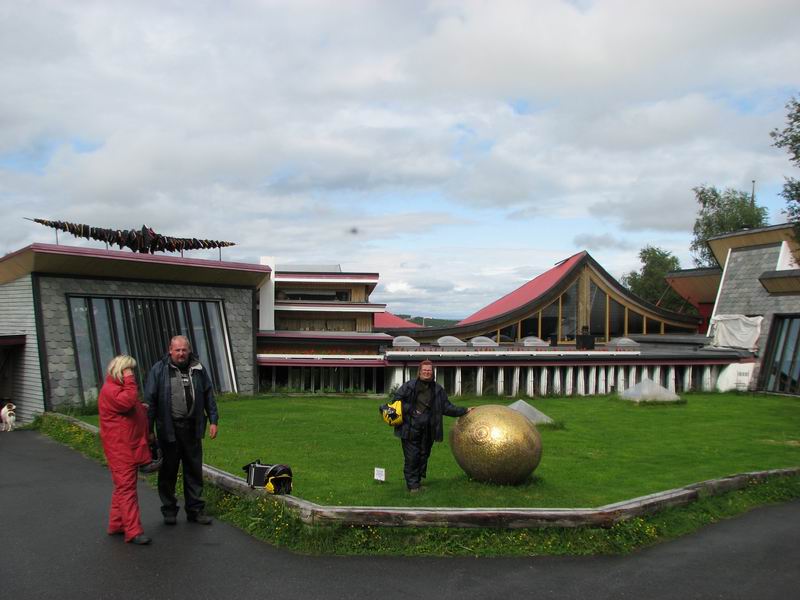 A very famous silver smith in Kautokeino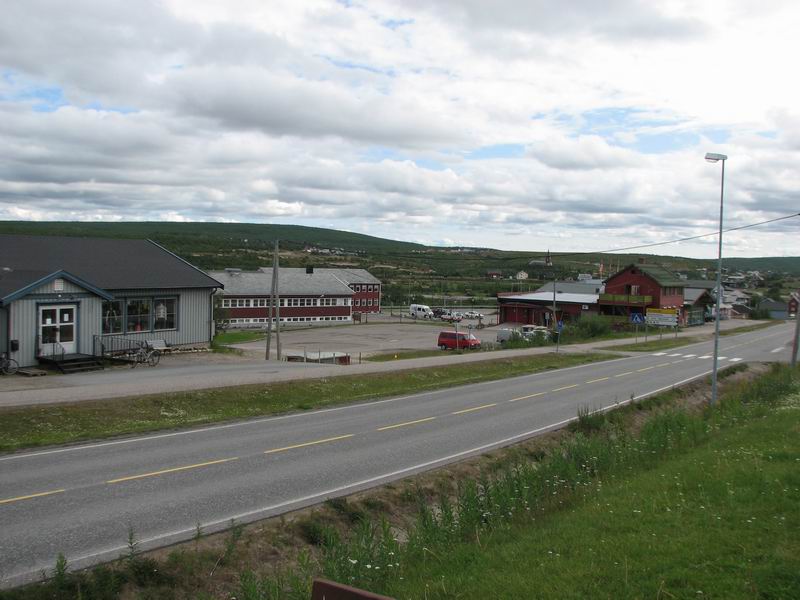 Kautokeino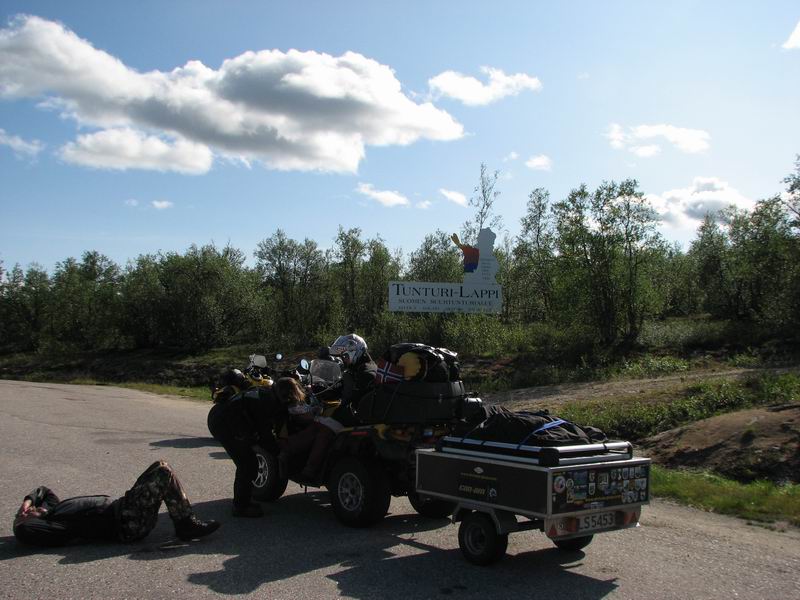 5 minutes after we entered Finland - nice and sunny weather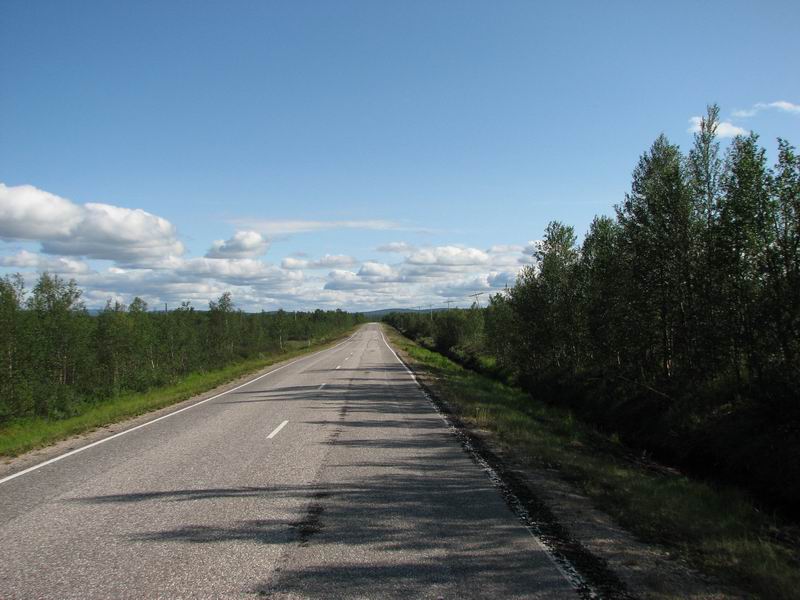 A typical scenery from northern Finland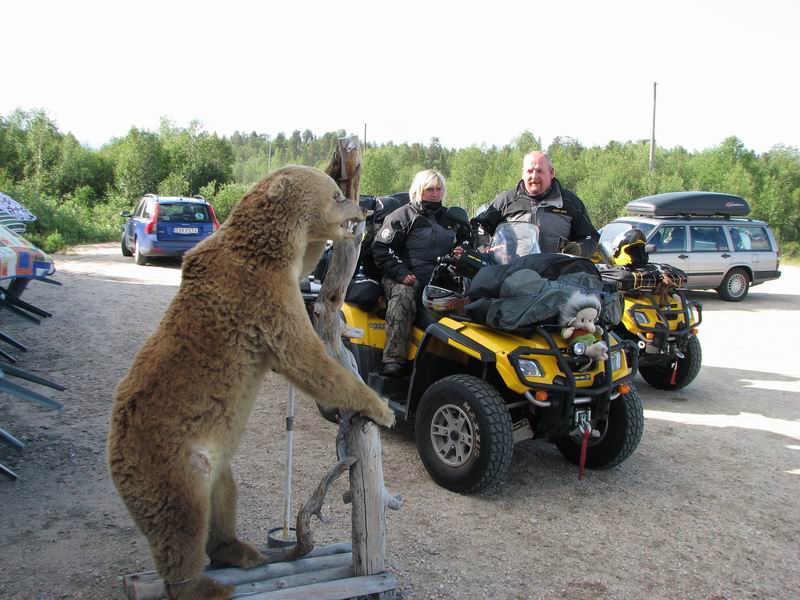 Still in Finland - this bear is very dead (fortunately...)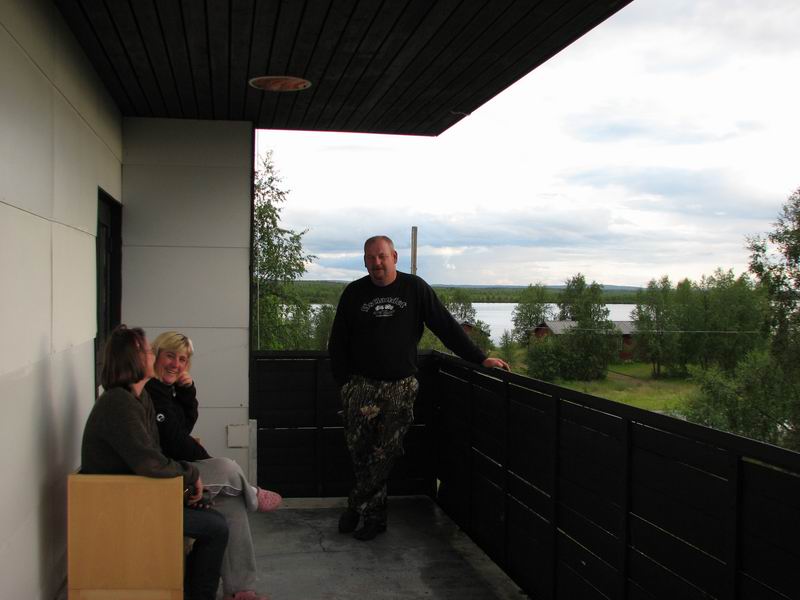 The Karesuando Hotel - Swedish side of the river - we're in the smoking area - the service here is EXCELLENT and we can definitely recommend this hotel!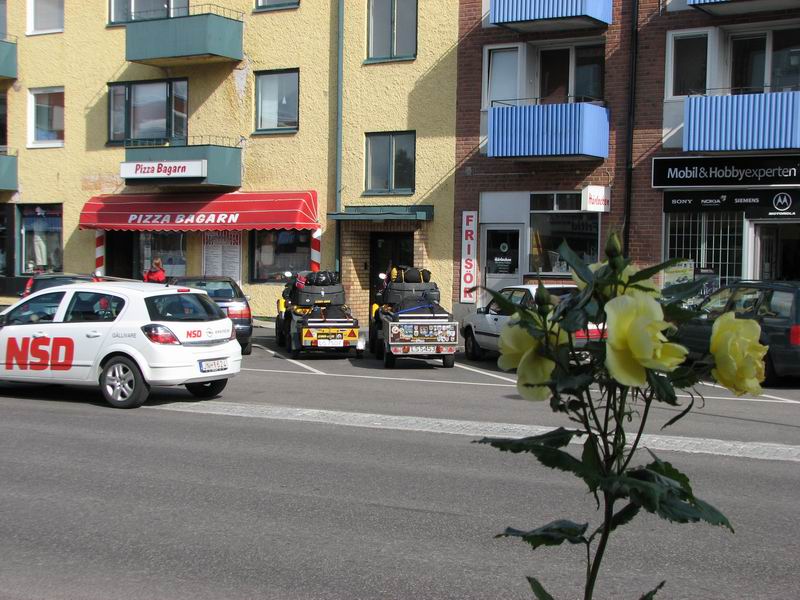 A little lunch break in Gällivare - we were escorted to a nice little diner with excellent food by one of the locals.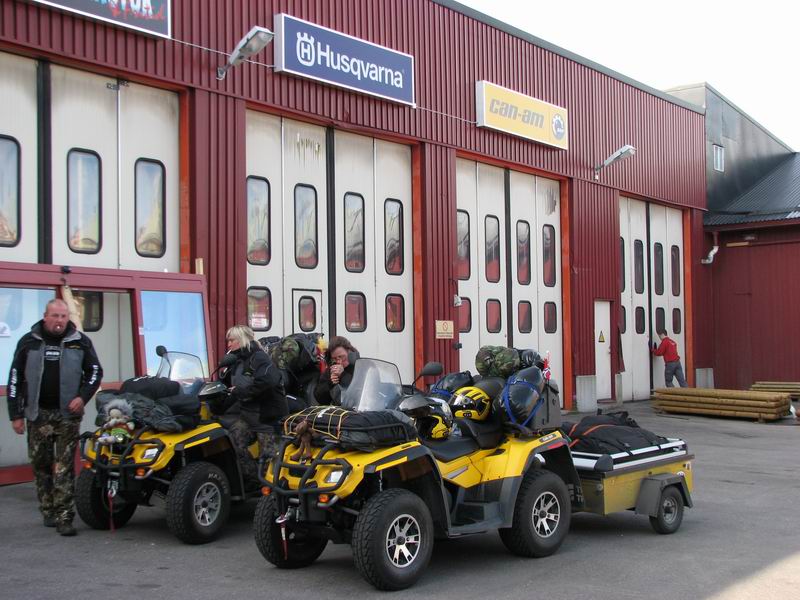 Outside the local can-am dealer in Gällivare. All the people we've met are amazed by the distance we have travelled on these vehicles.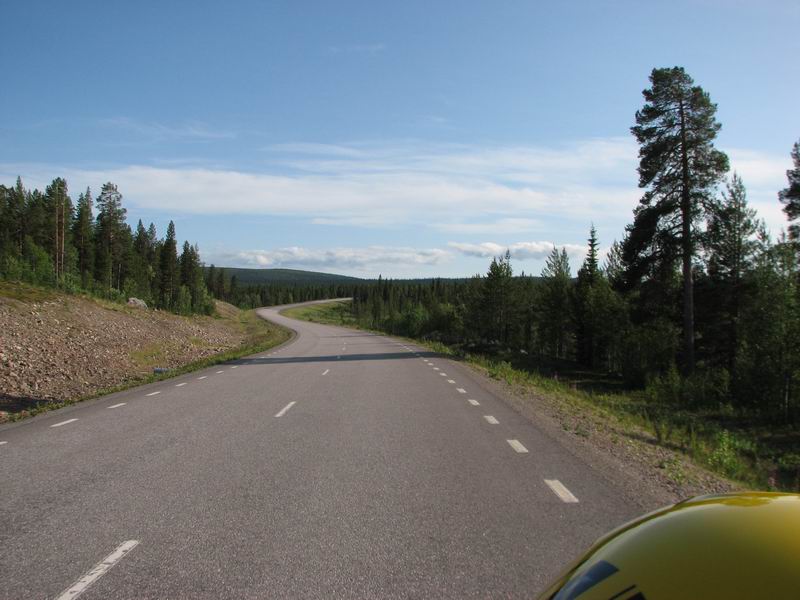 Typical scenery in northern Sweden - woods, woods and more woods... and did I mention woods?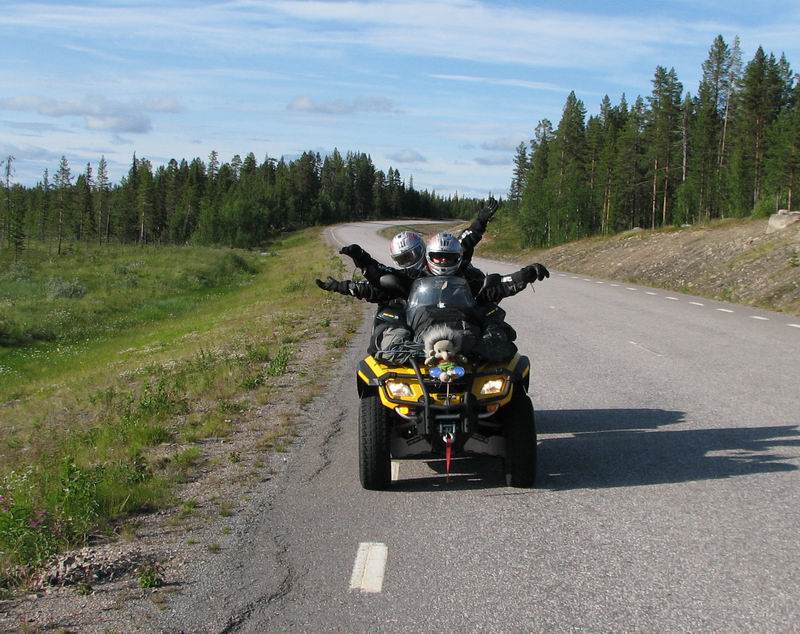 I think they are trying to fly...??... or maybe they are flapping their arms to try to speed up their slow 650 cc??